Bill Nilsson/Bison
updated 140330
"Buffalo Bill" in California by Kenneth Olausson from Racing-sport magazine November 1968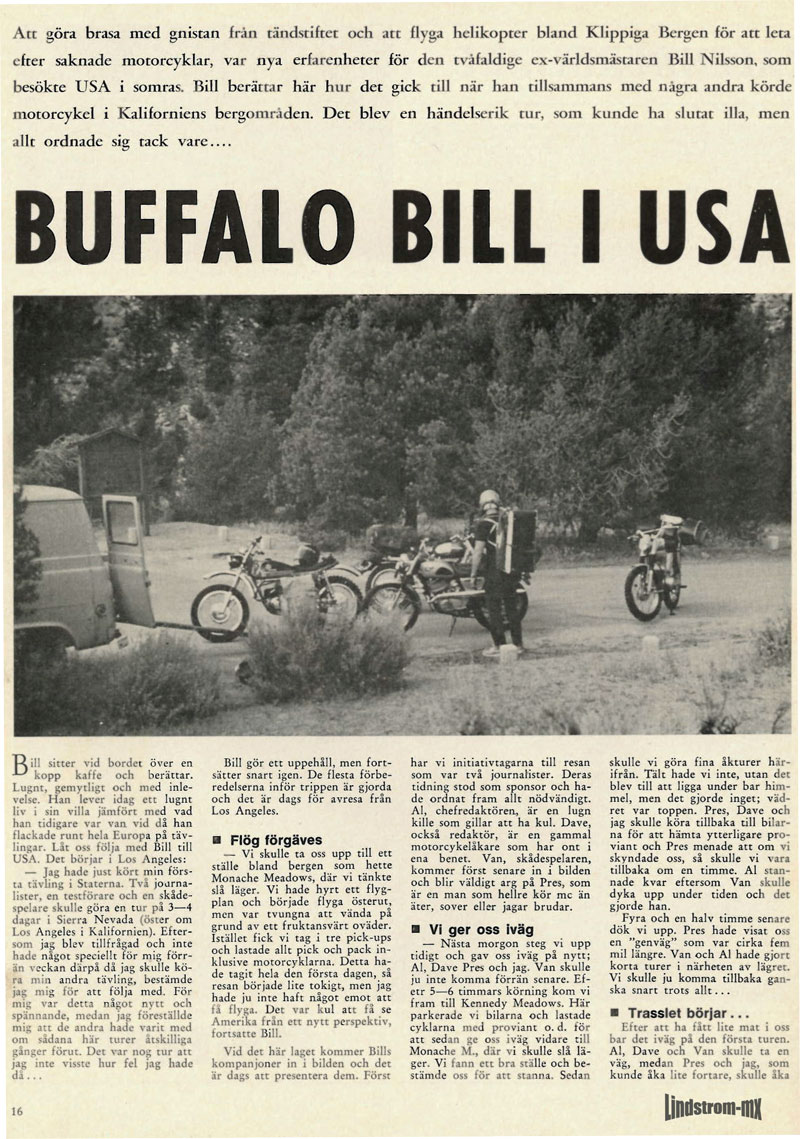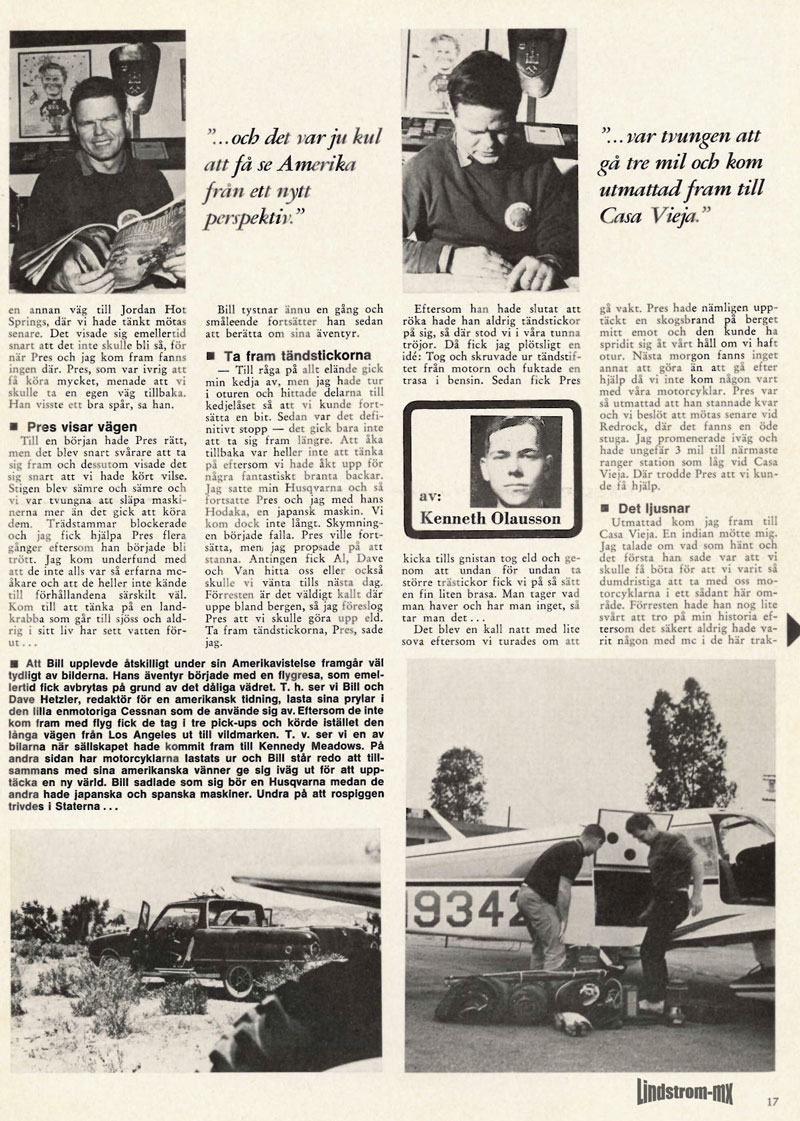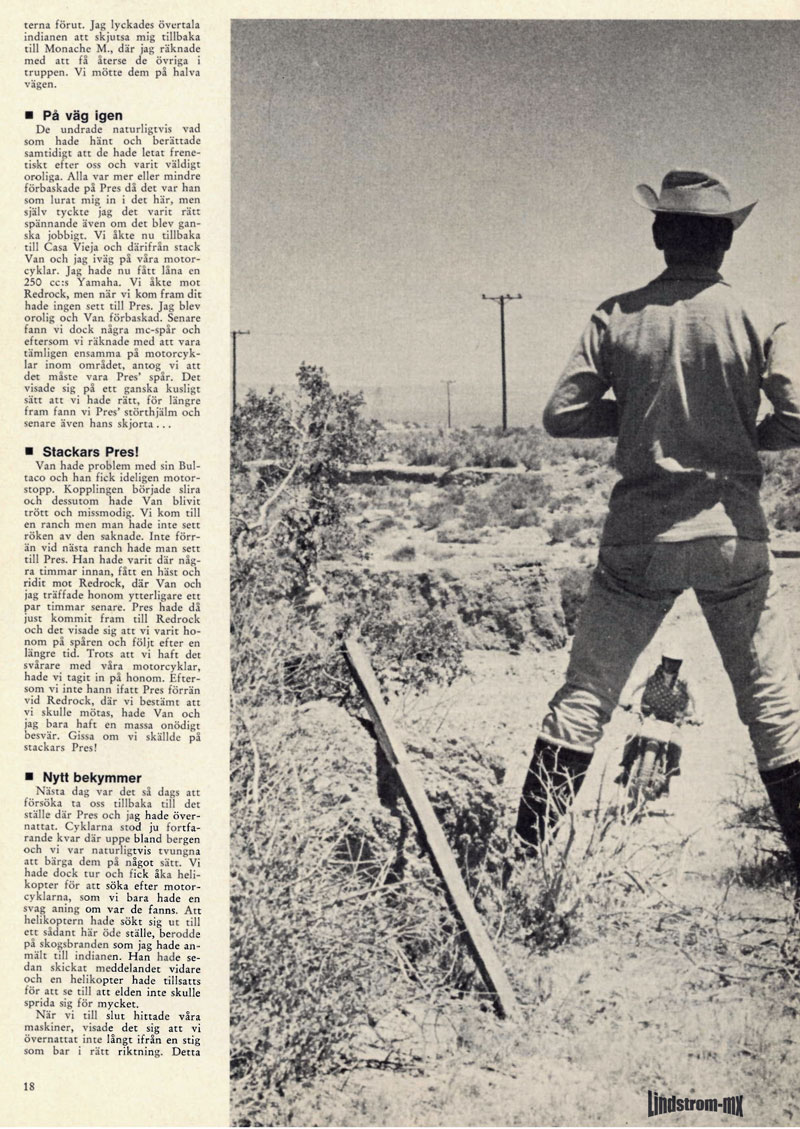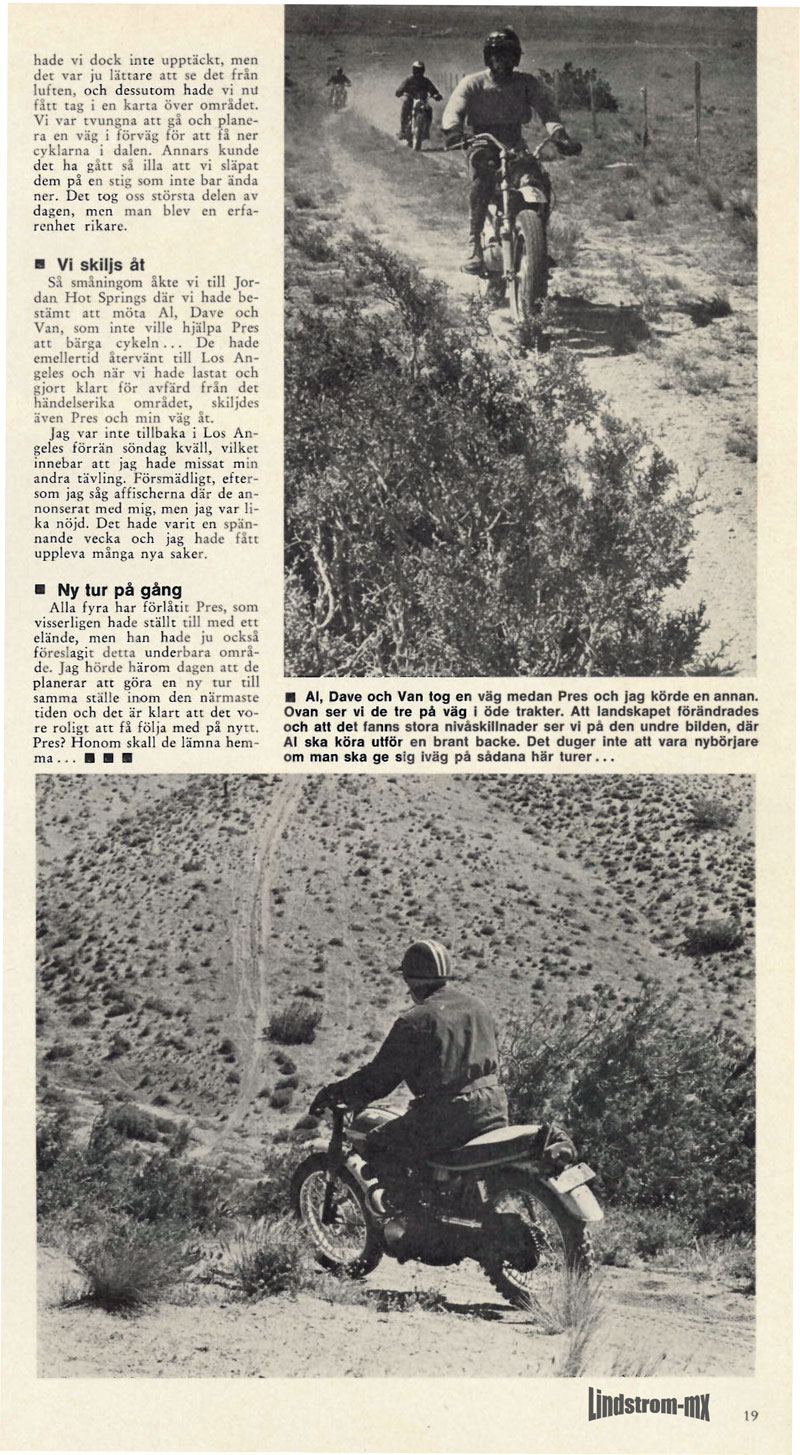 updated 131103
The story about Bill Nilssons prototype Bison from the Swedish magazine Allt om mc March 1979
Bill was very convinced about a new era for four strokers and built this bike in 1979.
And he was ahead of everyone else as usual!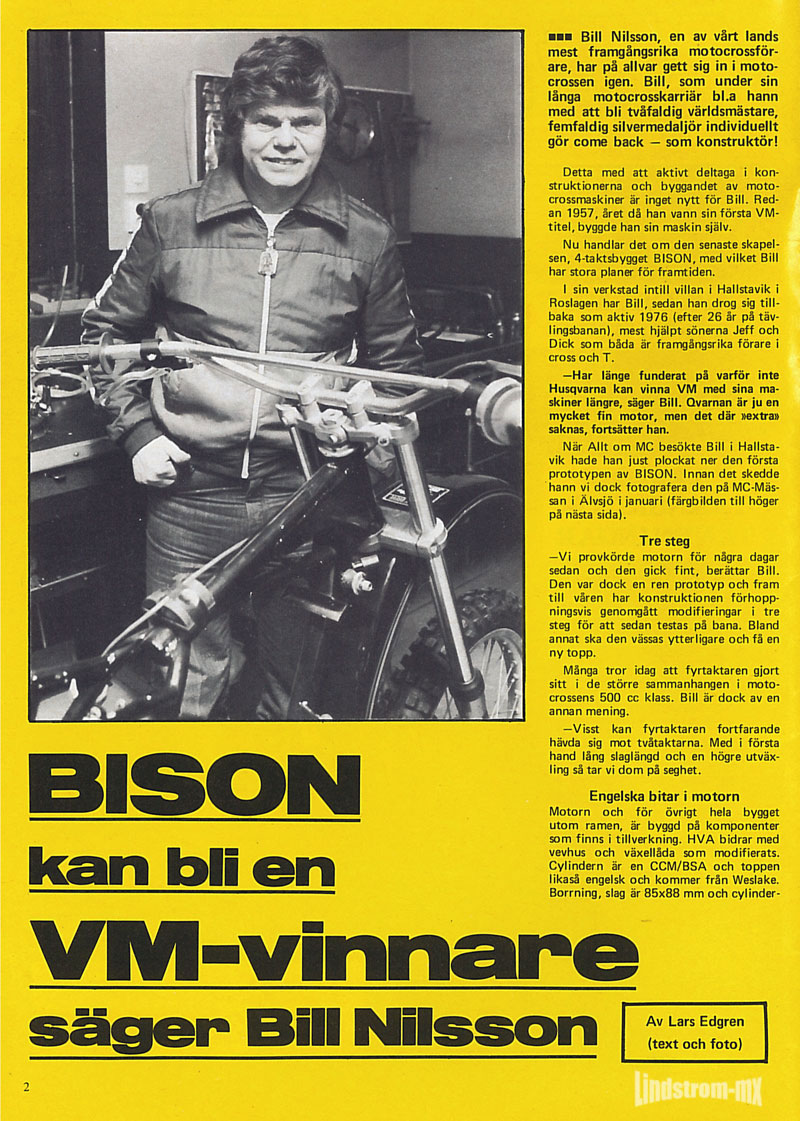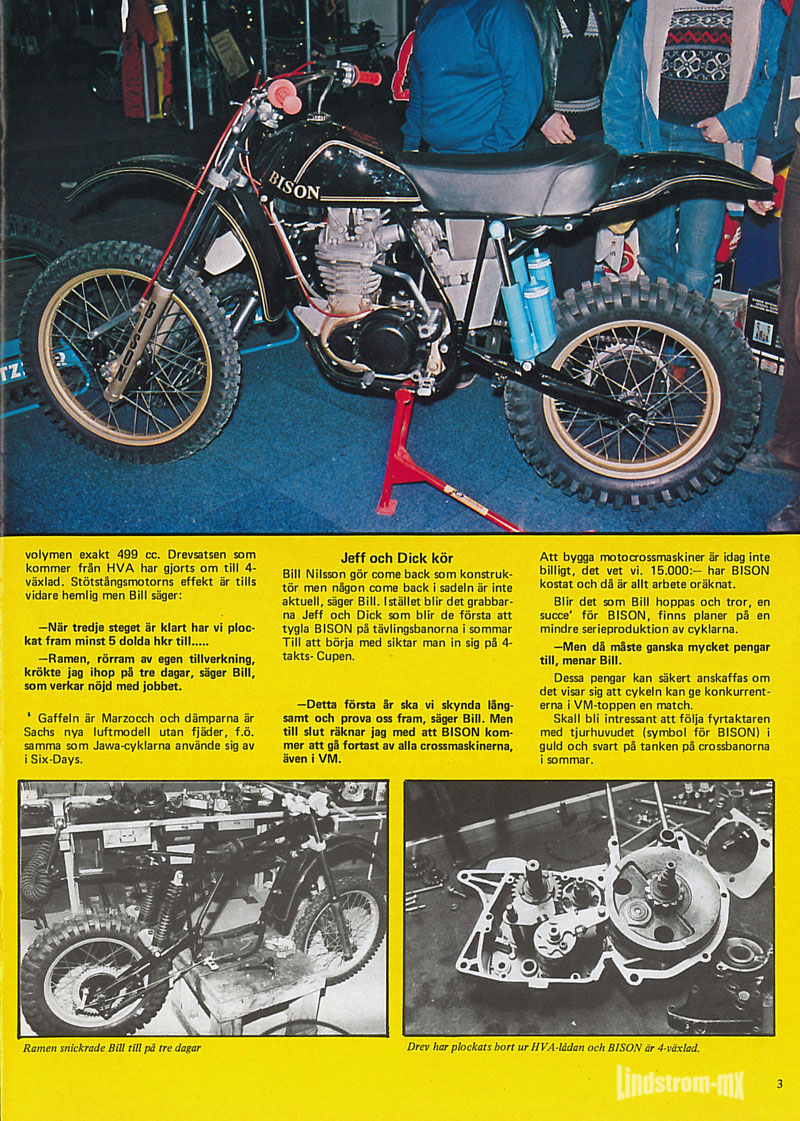 updated 130825
Lindstrom-mx very sadly have to announce that Bill has left us!
We will alvays remember you with many pleasant memories!
Ride in Paradise Bill!
Updated 121217 with an interesting article from MC Folket Magazine
Congratulations Bill 80 year!
Thank you Magnus Klys, Birger Tommos and Göran Petersson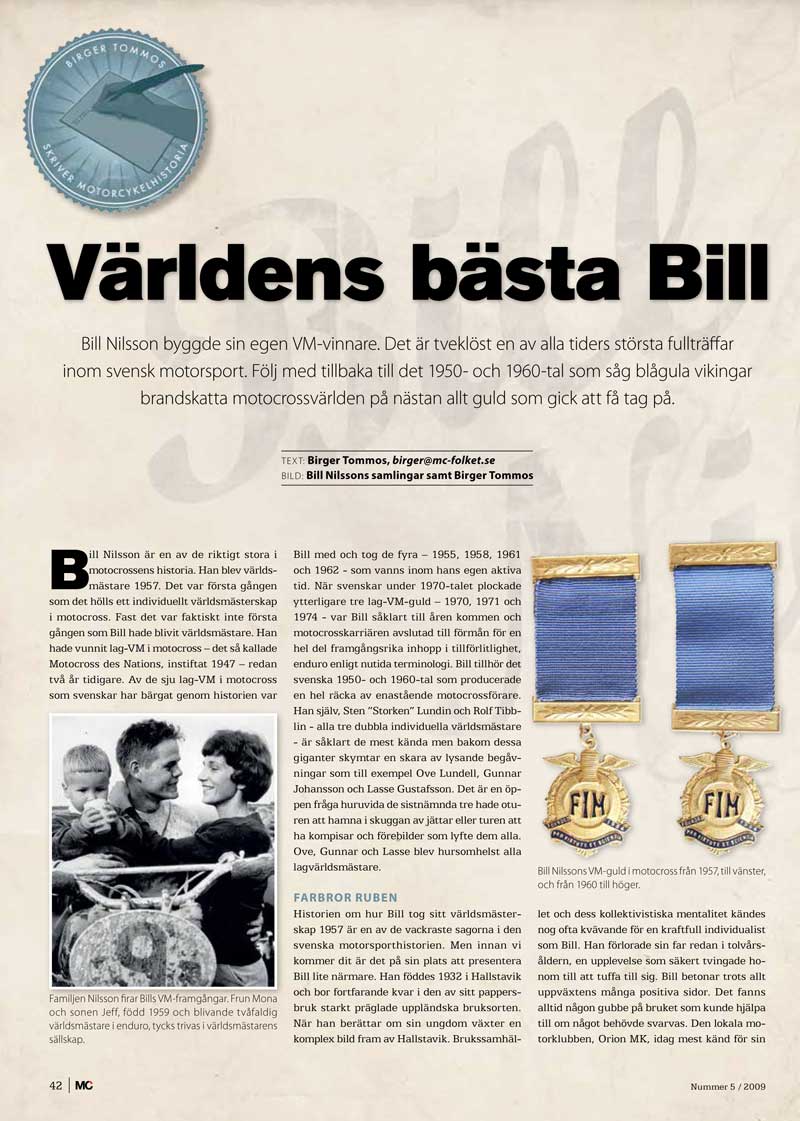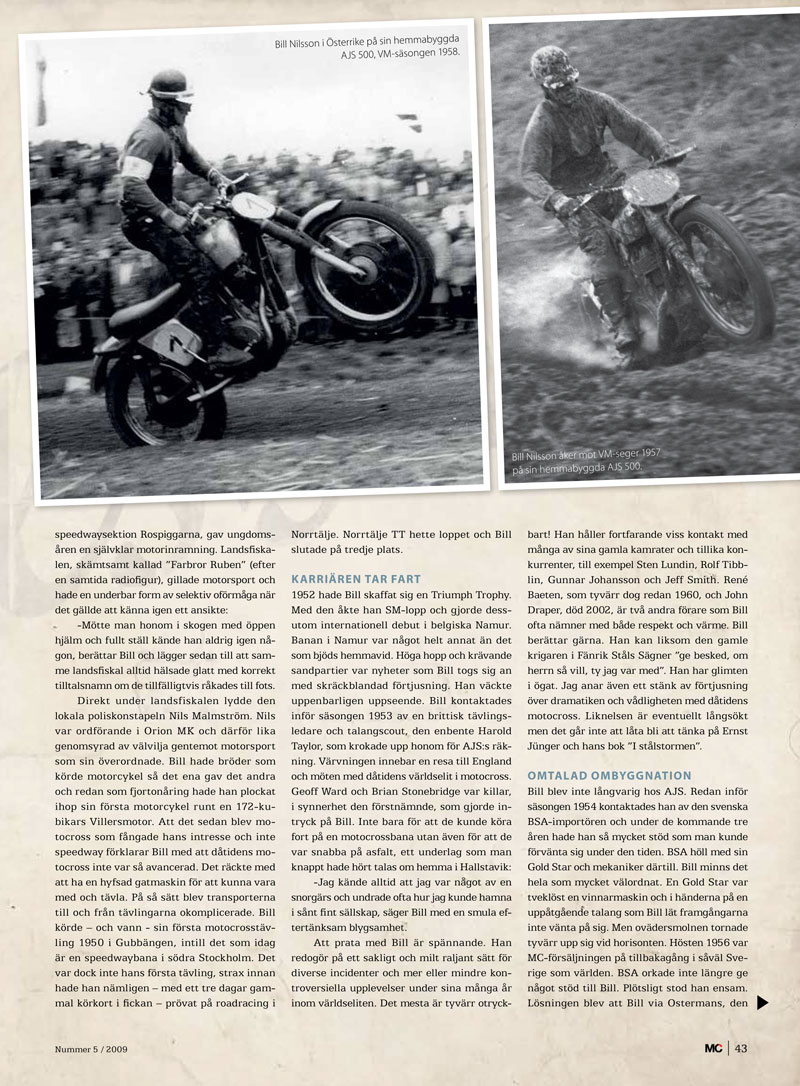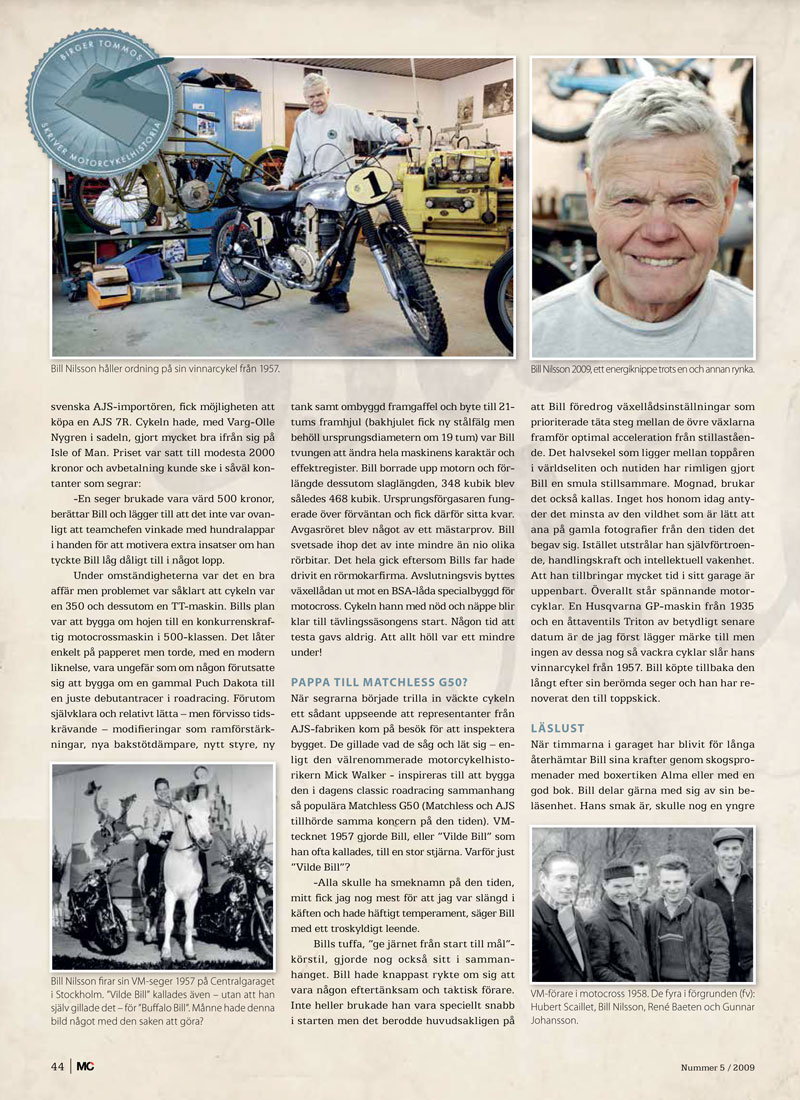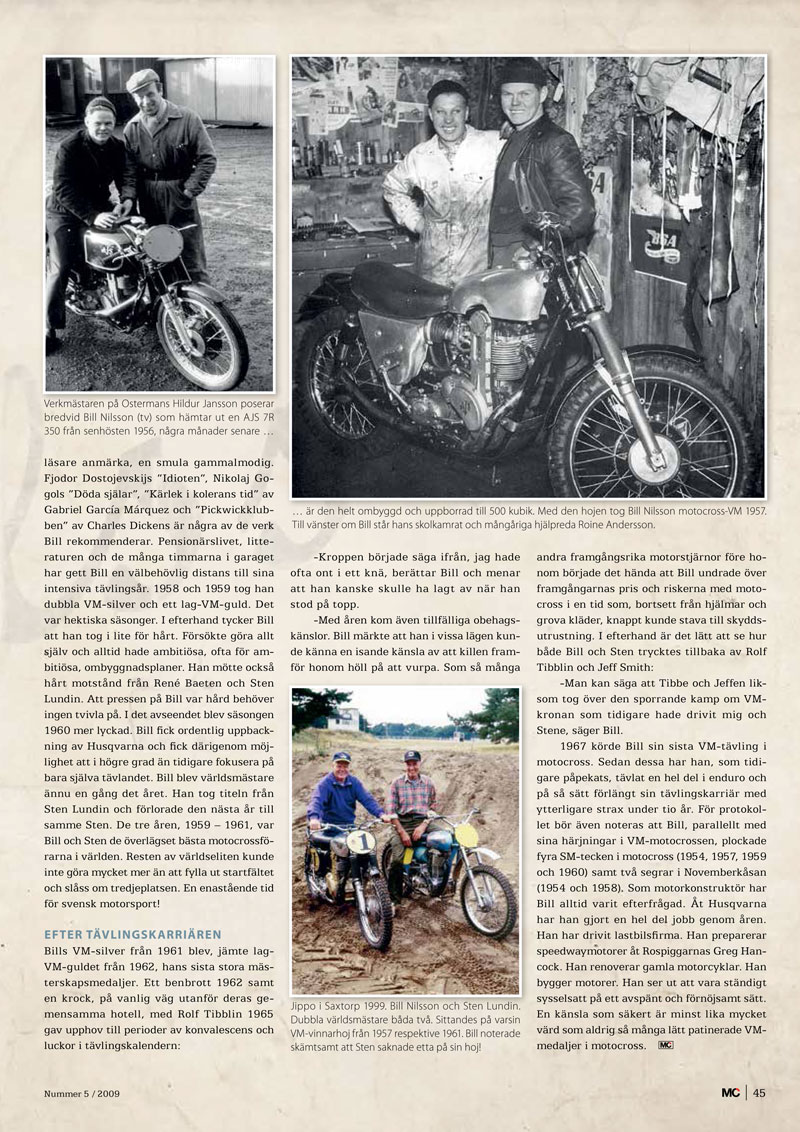 Updated 120922 with 25 "New" photos from Austrian GP last on this page
Bill who was Sweden's first individual World Champion of mx in 1957. Bill is also a very skilled motorcycle builder, during the years he has made himself many nice and fast bikes.
Here he is with his winning mx bike from 1957, an rebuilt road racing AJS 7R bike.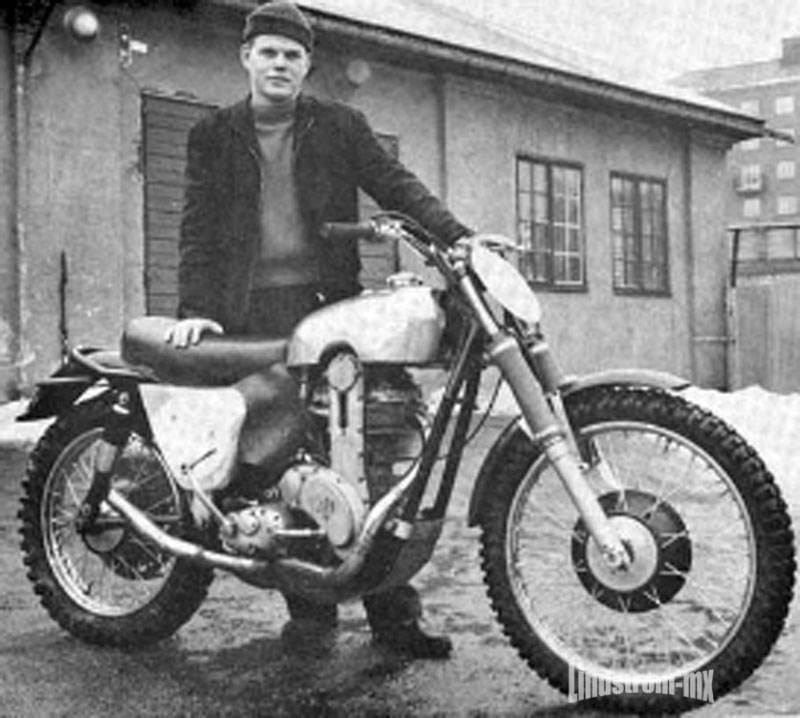 Here they are again some 40 years later.
Photo's Nisse Wedin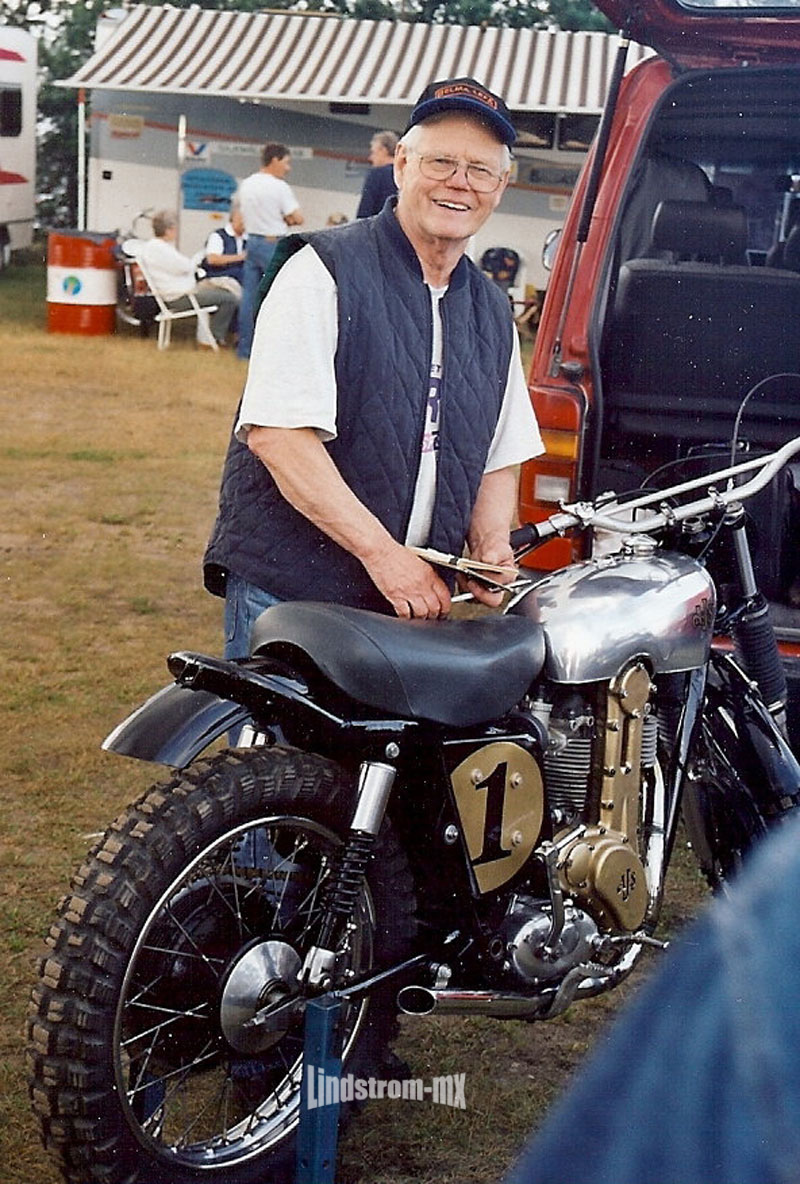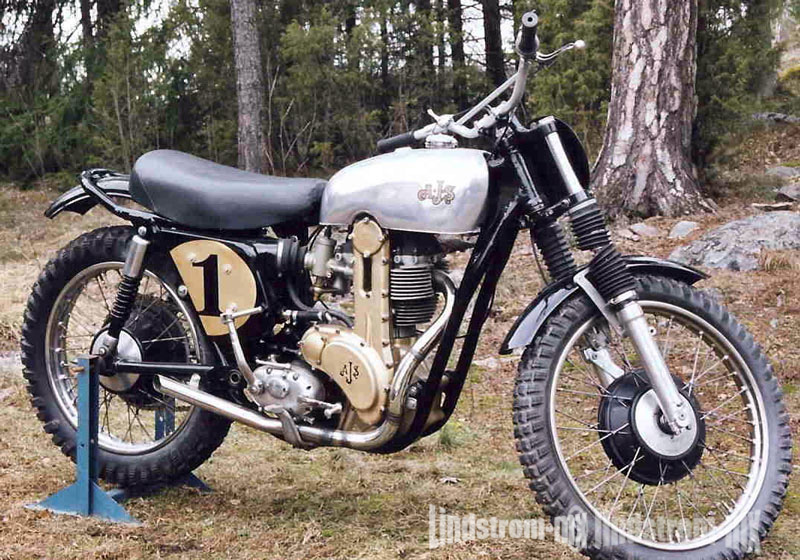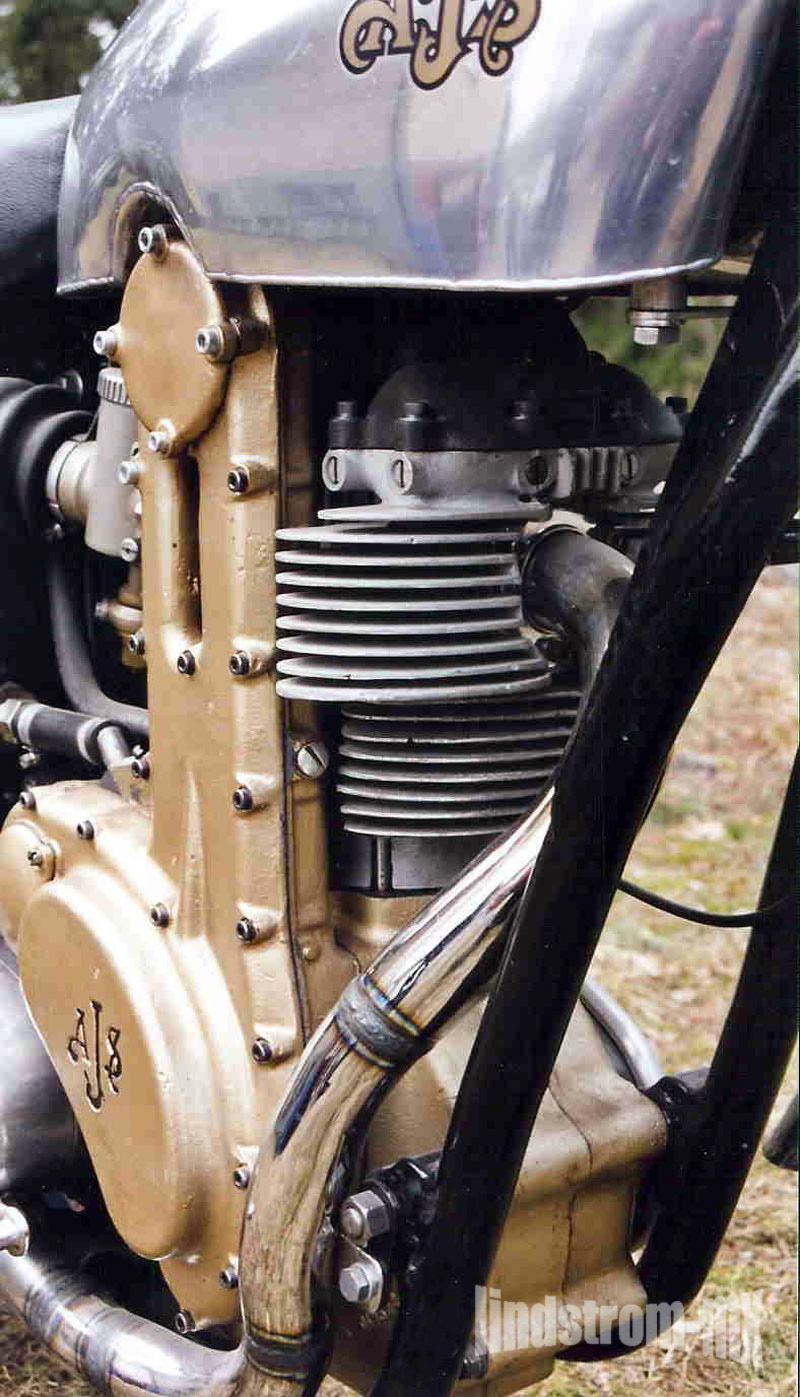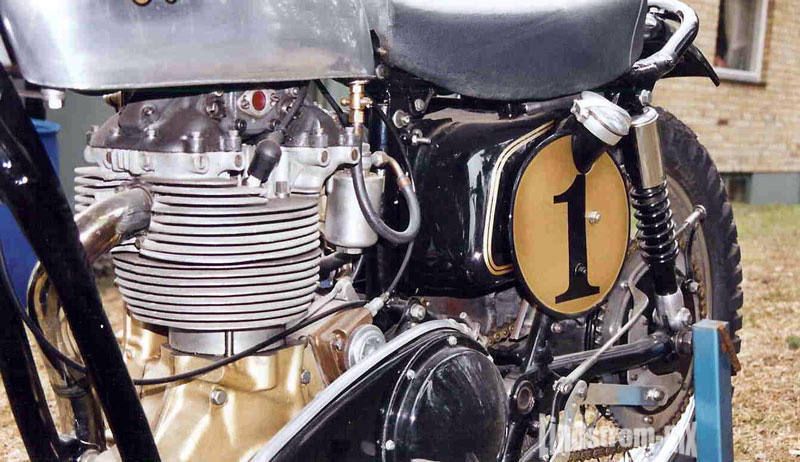 This is a 500cc fourstroker that Bill builth in the late seventhies with the HVA twostroke engine in "the bottom" and CCM/Weslake topend.
This was several years before HVA released their 510cc fourstroker in 1983.
Bison
article from MC nytt february 1979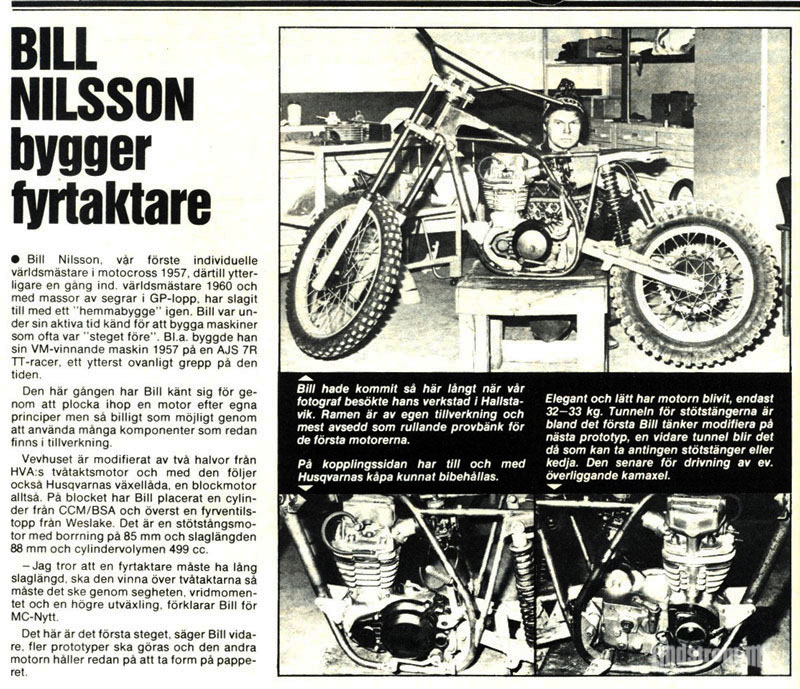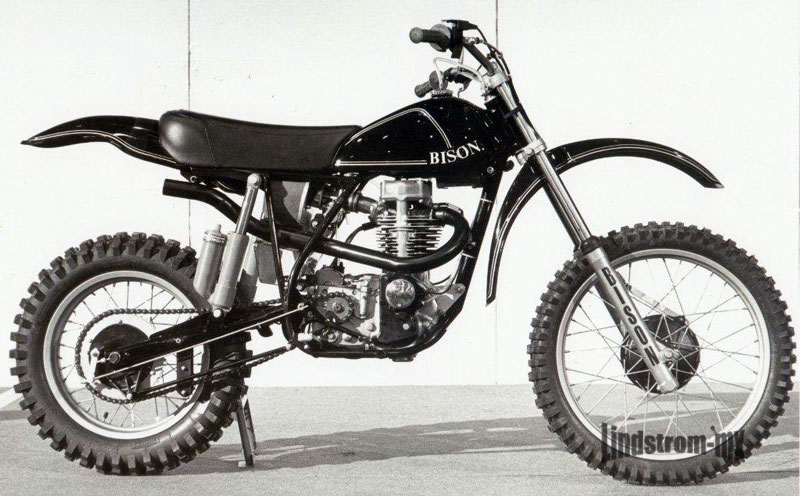 Bison in a later version with Hedlund topend
photo's Nisse Wedin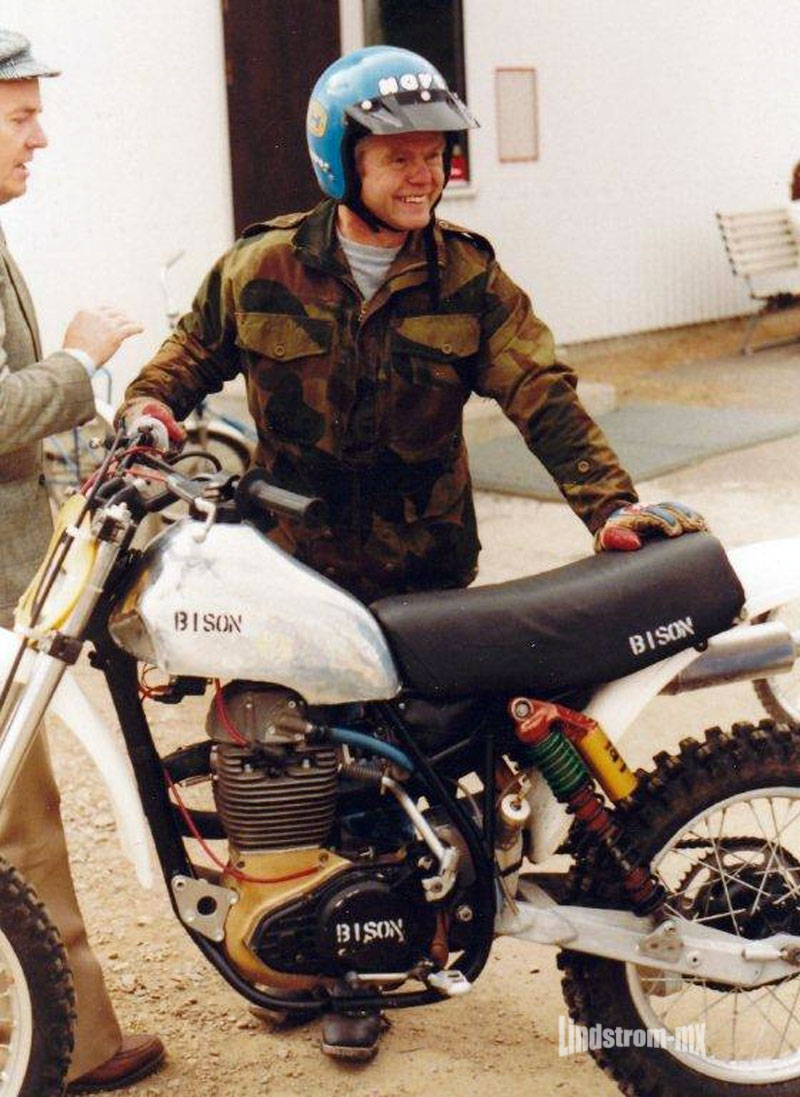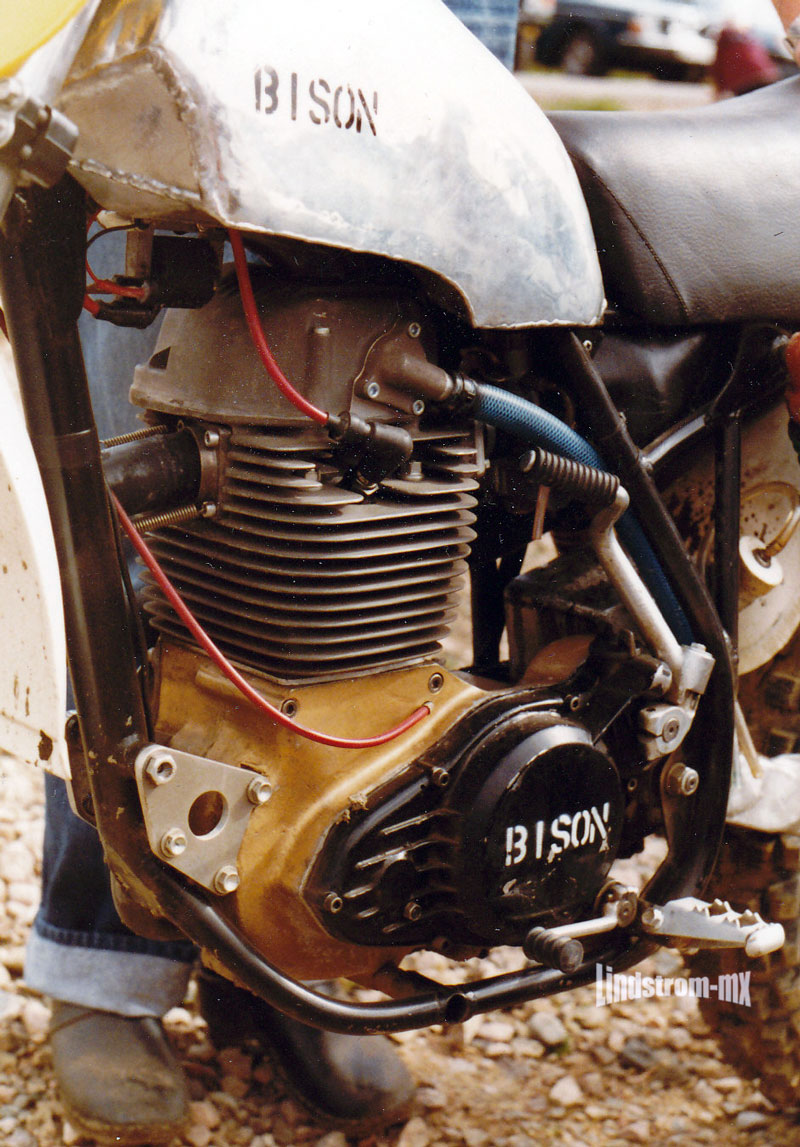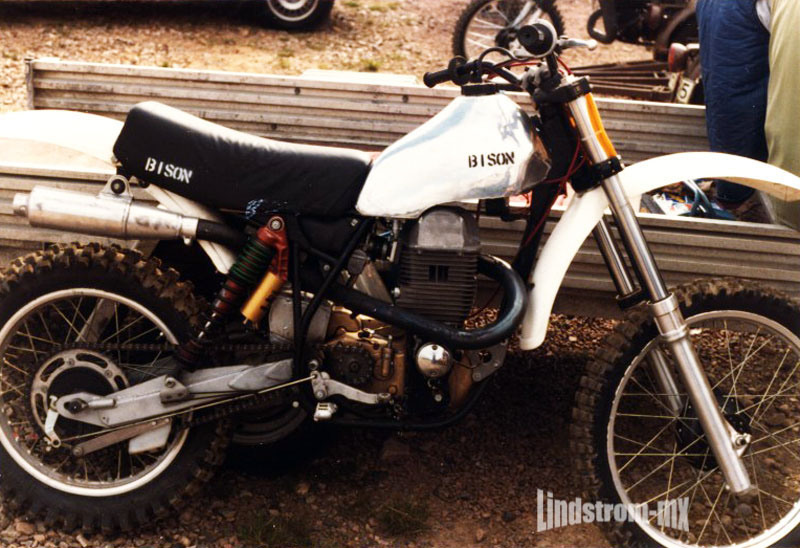 Bill at Knutstorp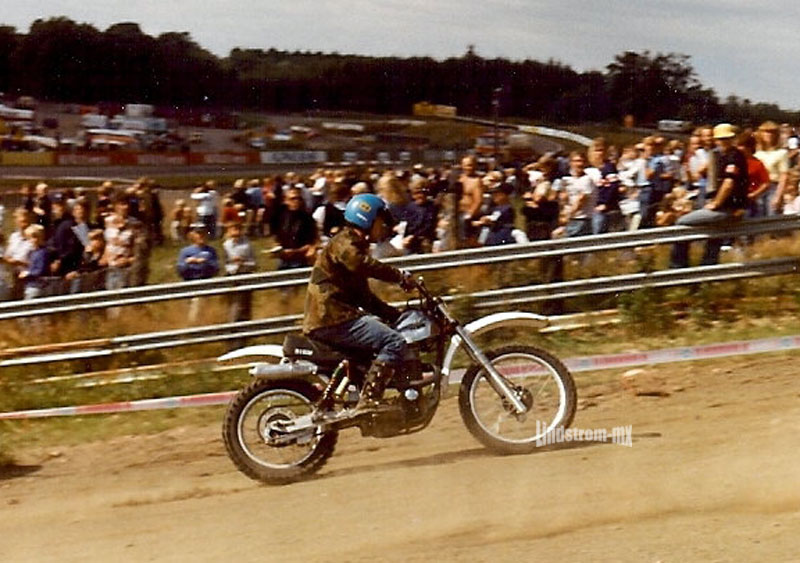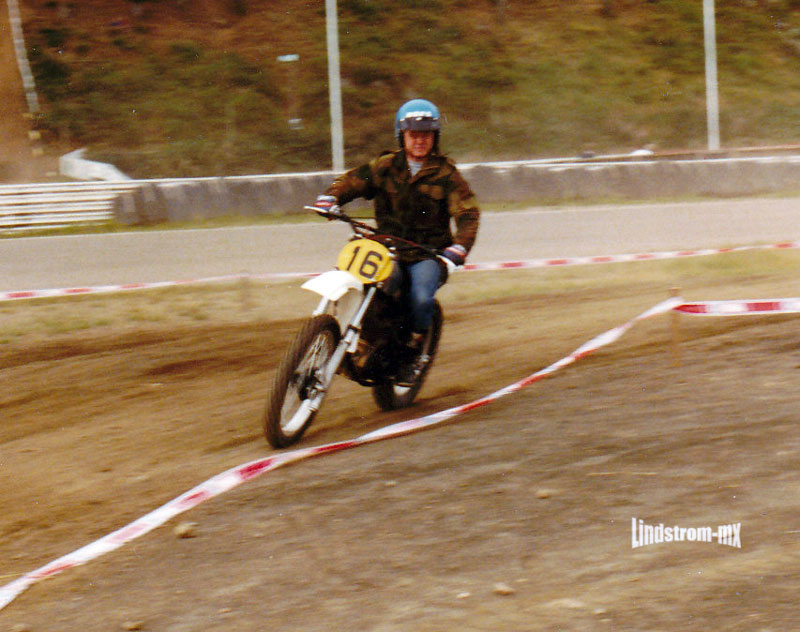 Another "Bison" is this Petite Metisse with Eso engine that Bill builth in 1964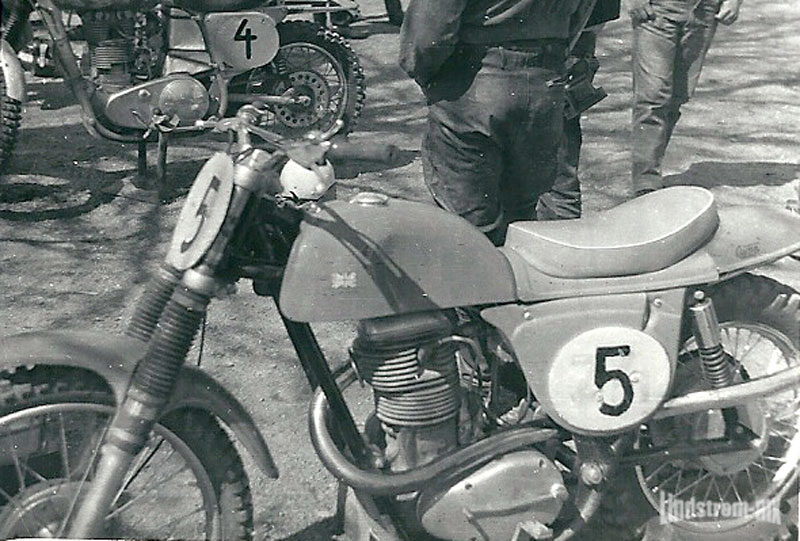 Rolf Mårtensson posing with Bill's Bison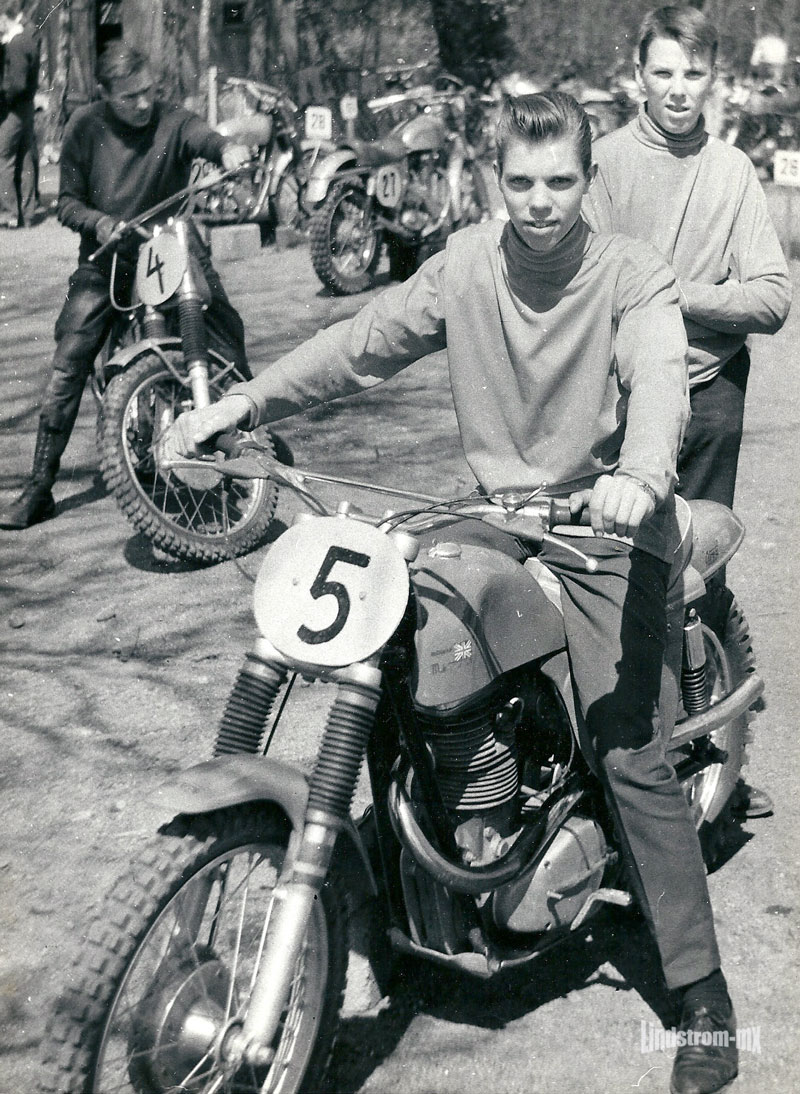 Next 3 Photo's Nisse Wedin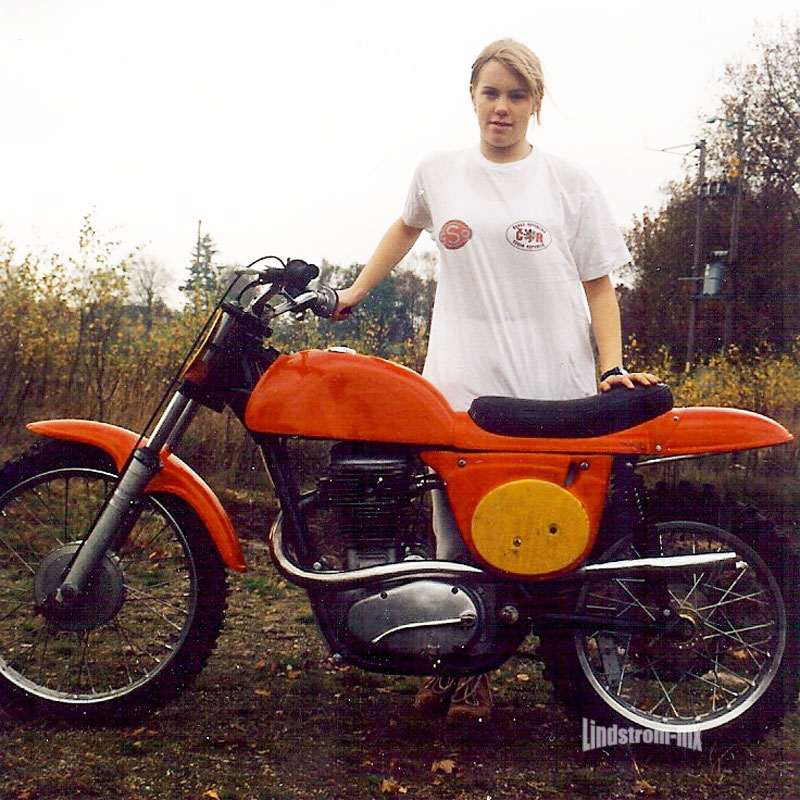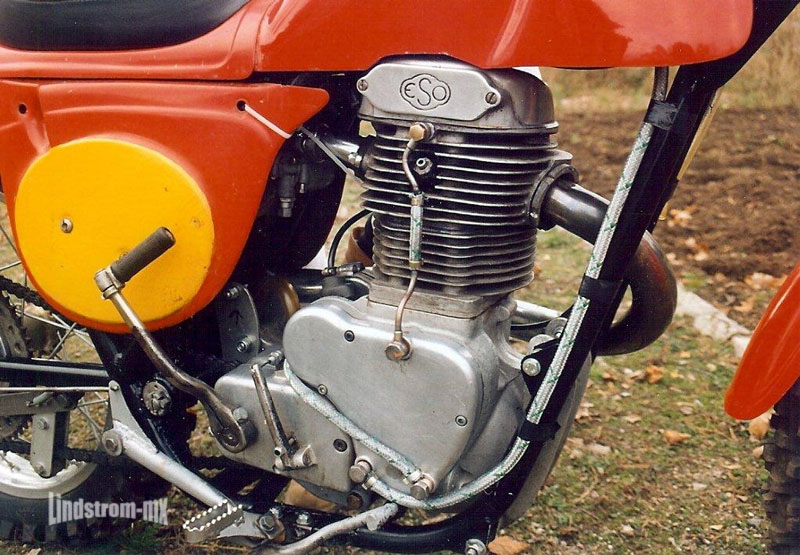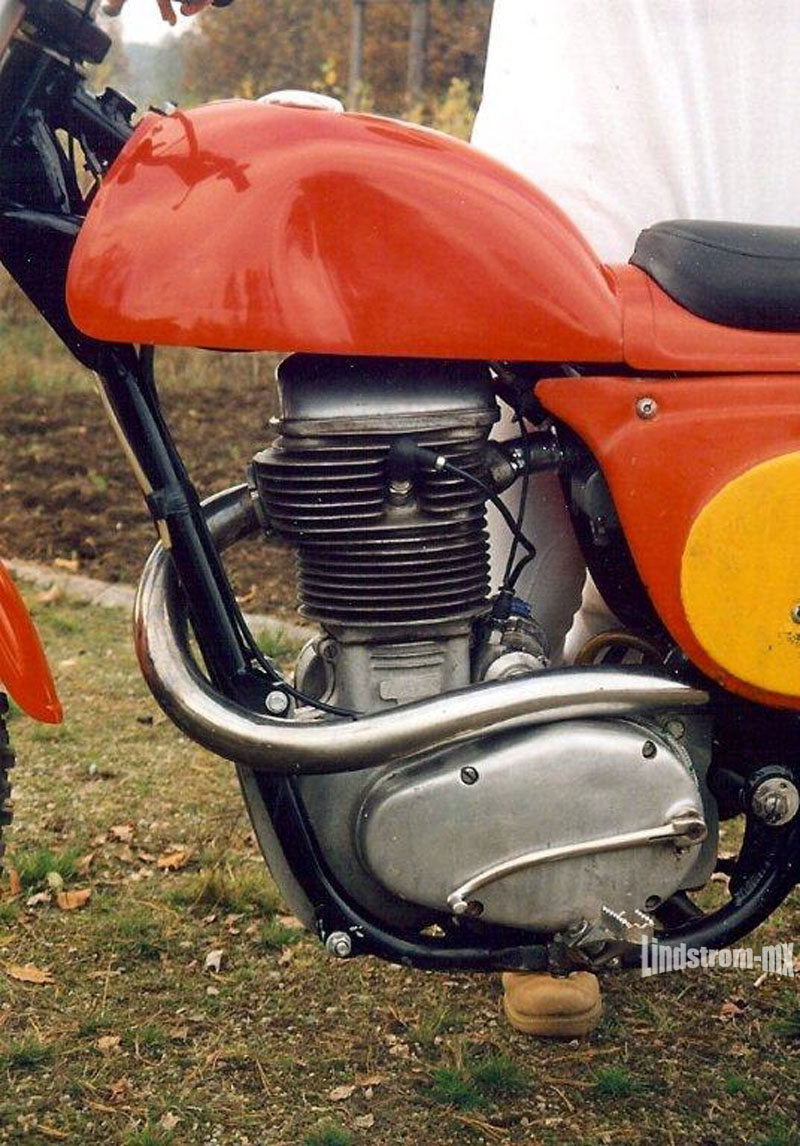 Bison or Billson from 1962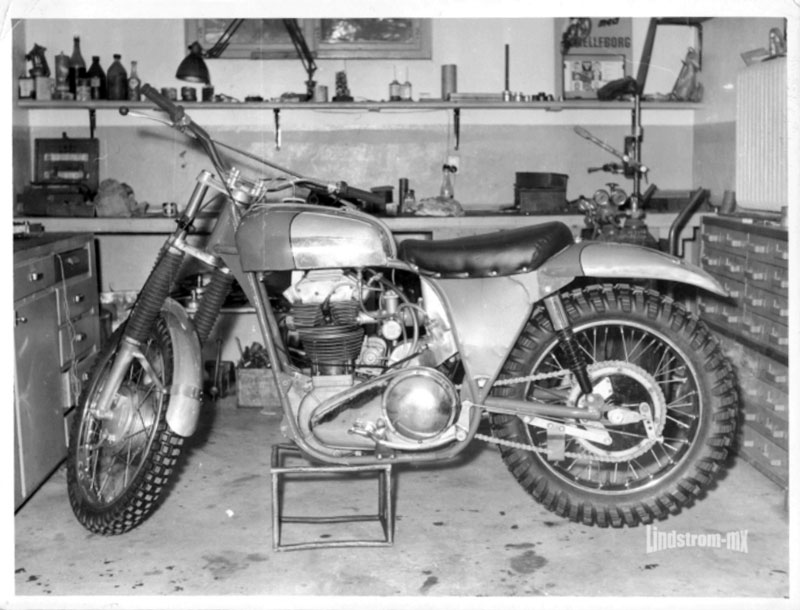 from MC nytt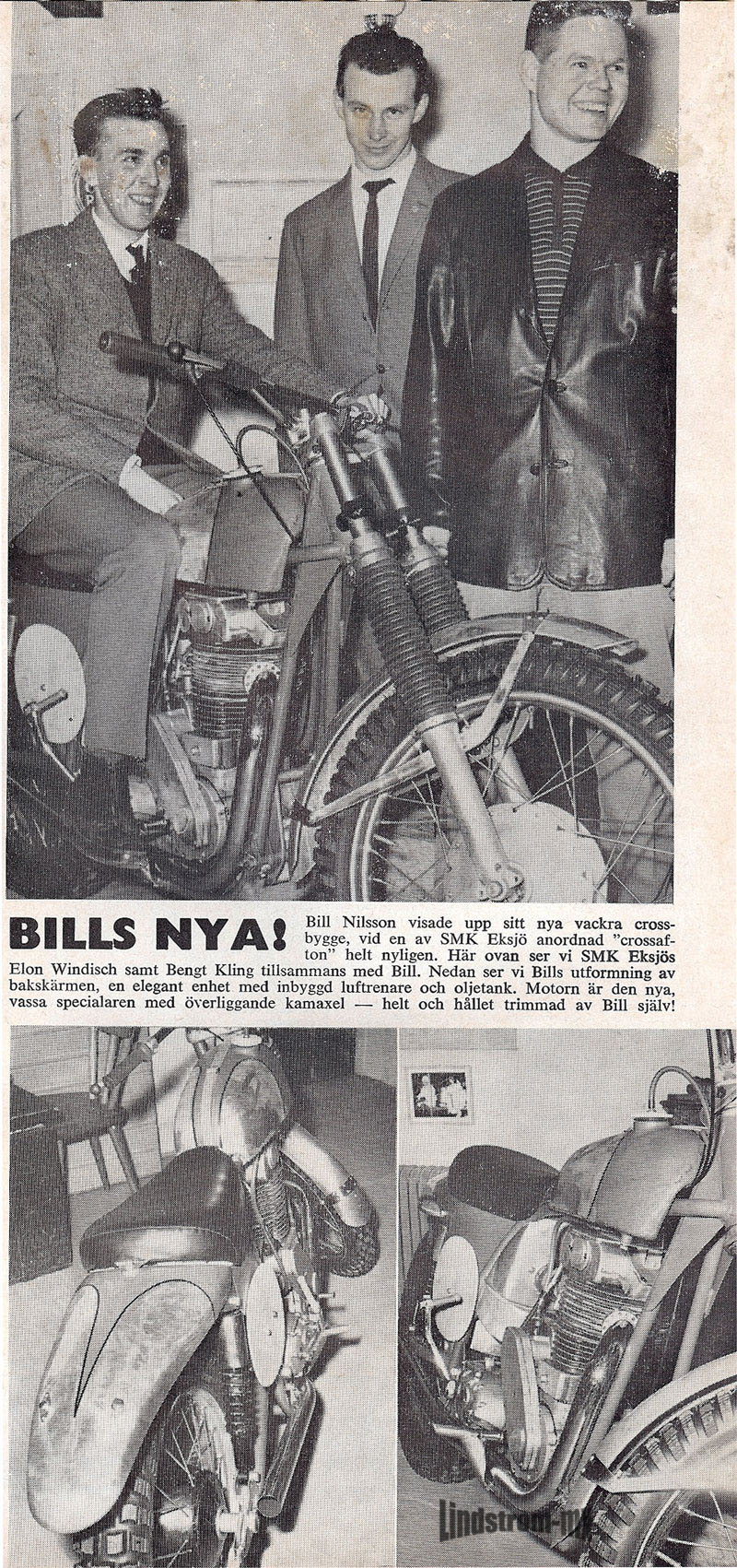 The same bike from year 2000 with another engine
Bill still got the OHC engine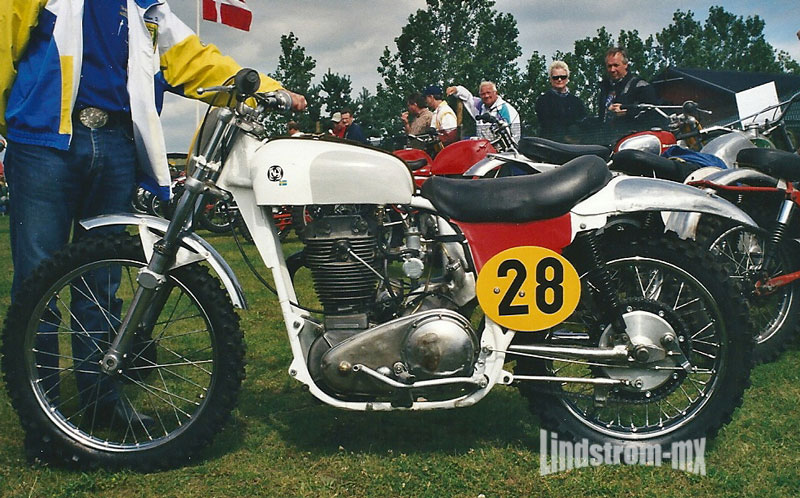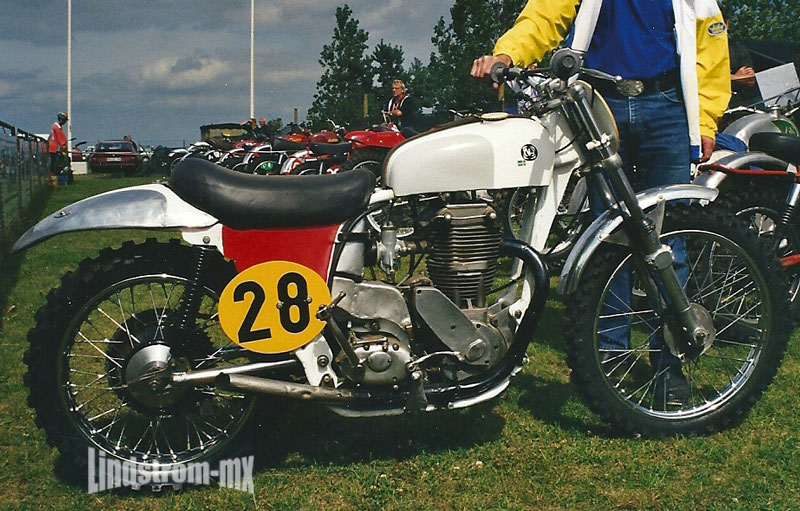 This is Nisse Wedin's own Bison
I'ts a bike that Bill originally built for 1965 season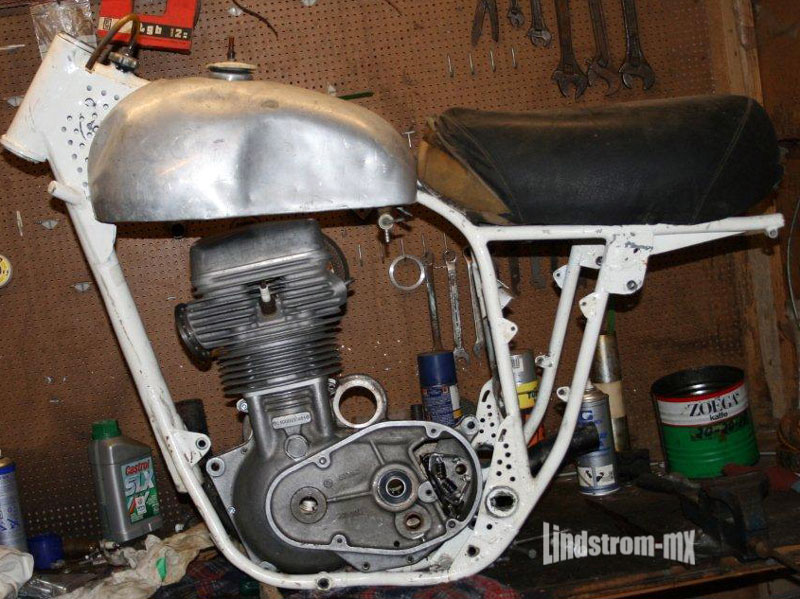 Here from 1965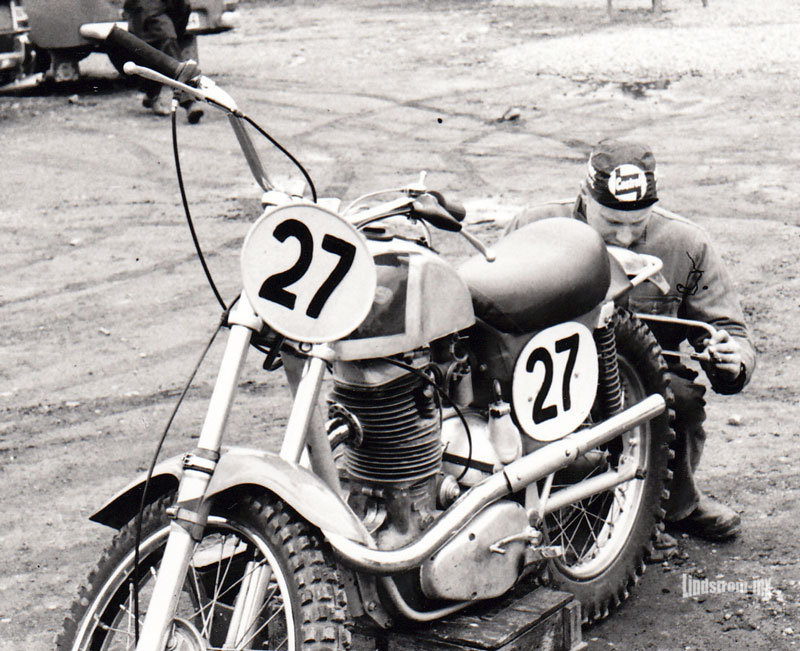 Next 2 pic's Bill testing Hägglund bike for Swedish Army in 1973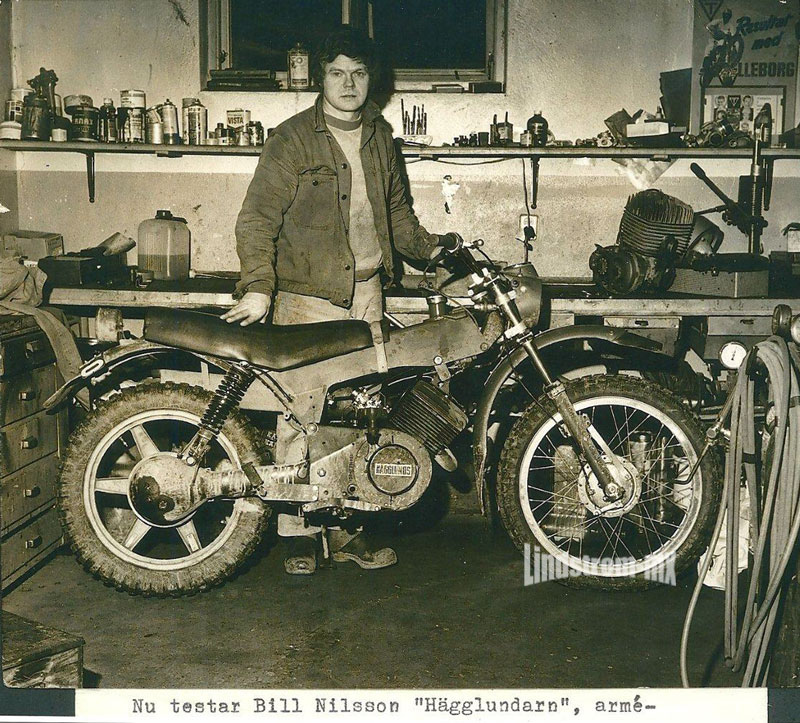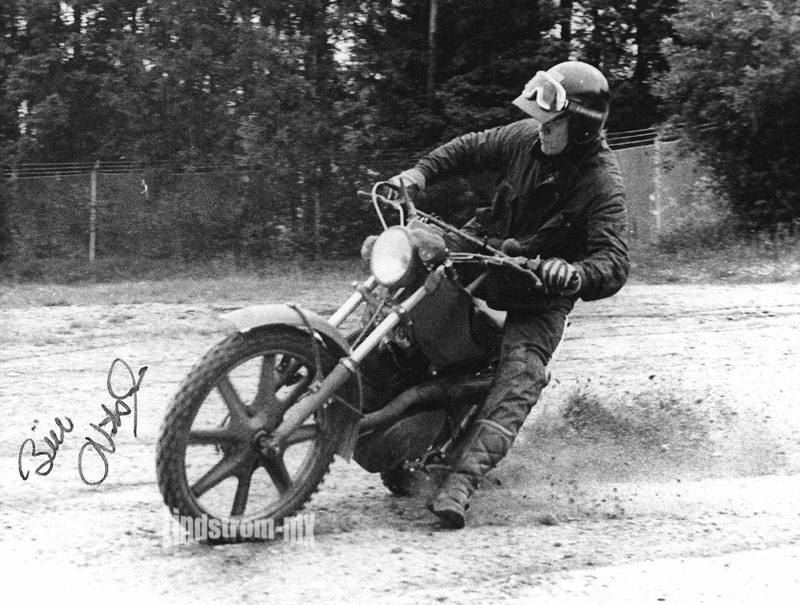 25 Fantastic photos from Austrian GP Sittendorf 1958 - 1964
Many thanks to
Erwin Jelinek and Technisches Museum Wien for collecting over 20000 old MX photos!
Photo Erwin Jelinek
1958
Bill and Gunnar Johansson unloading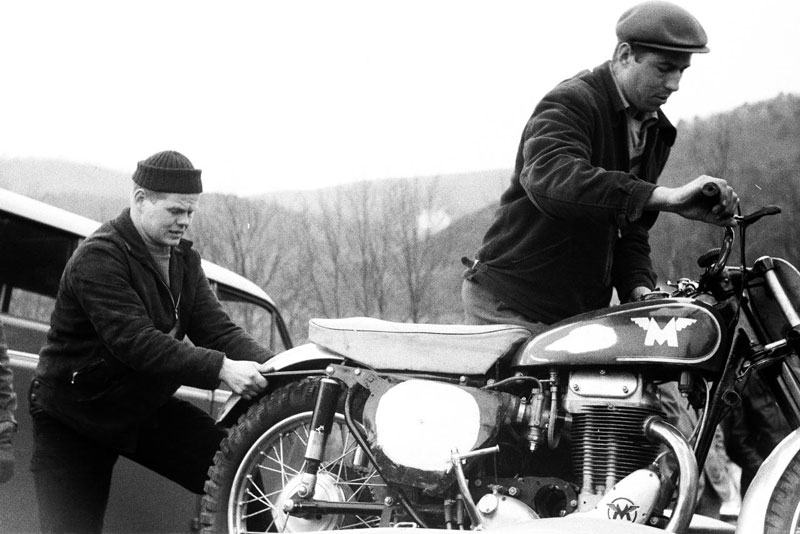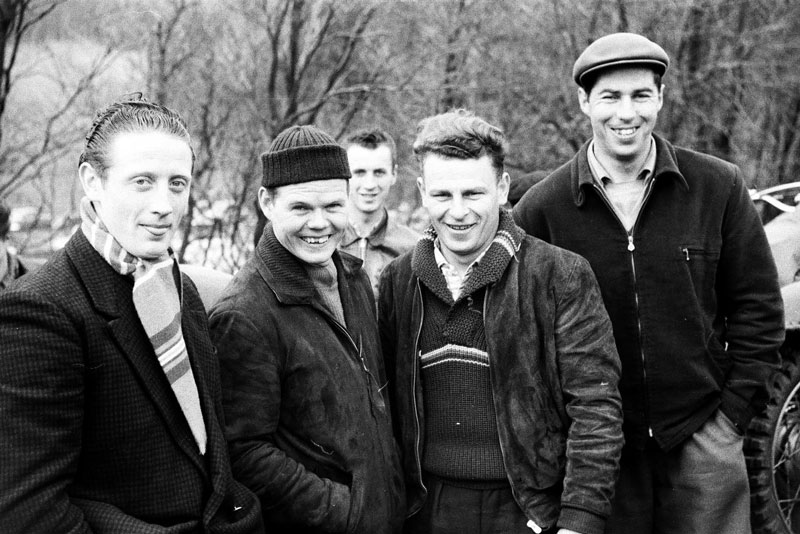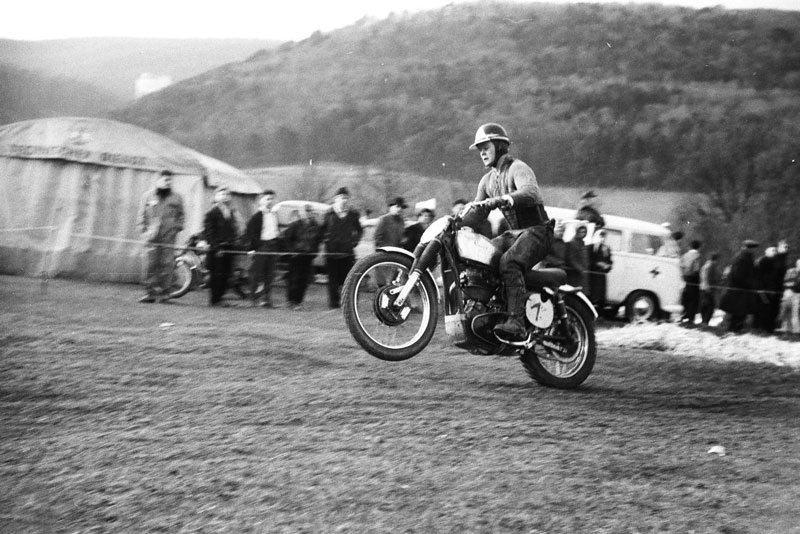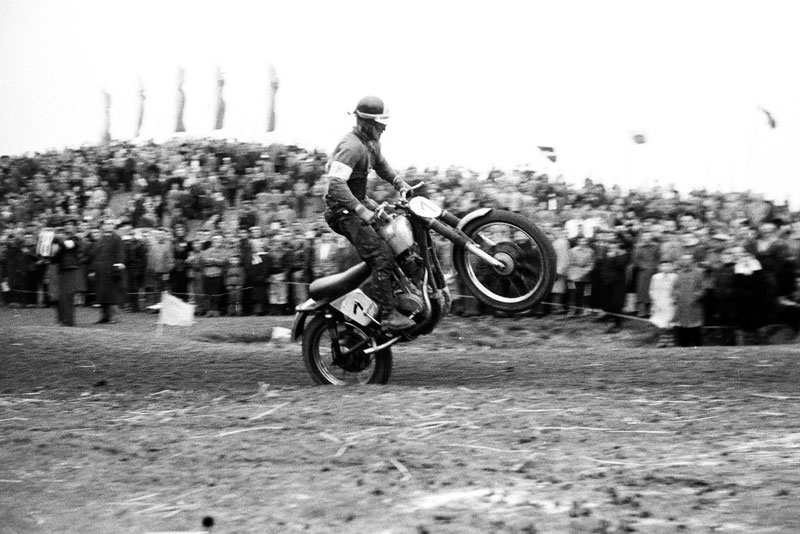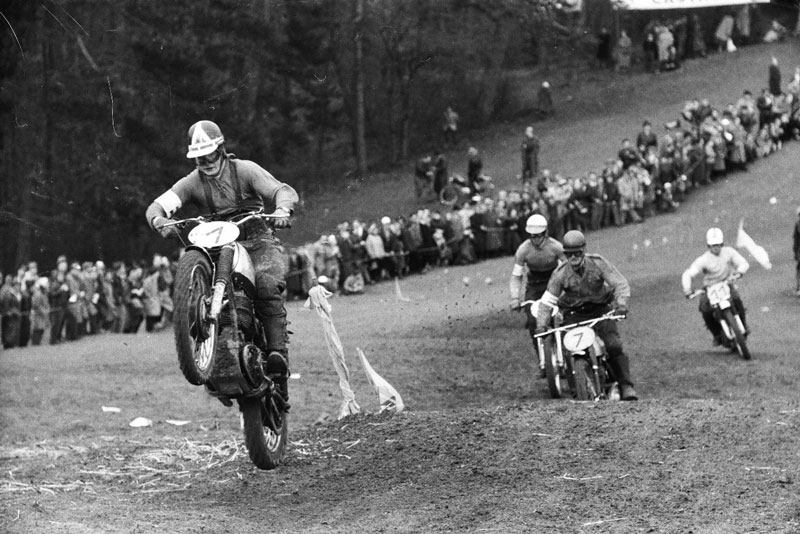 1959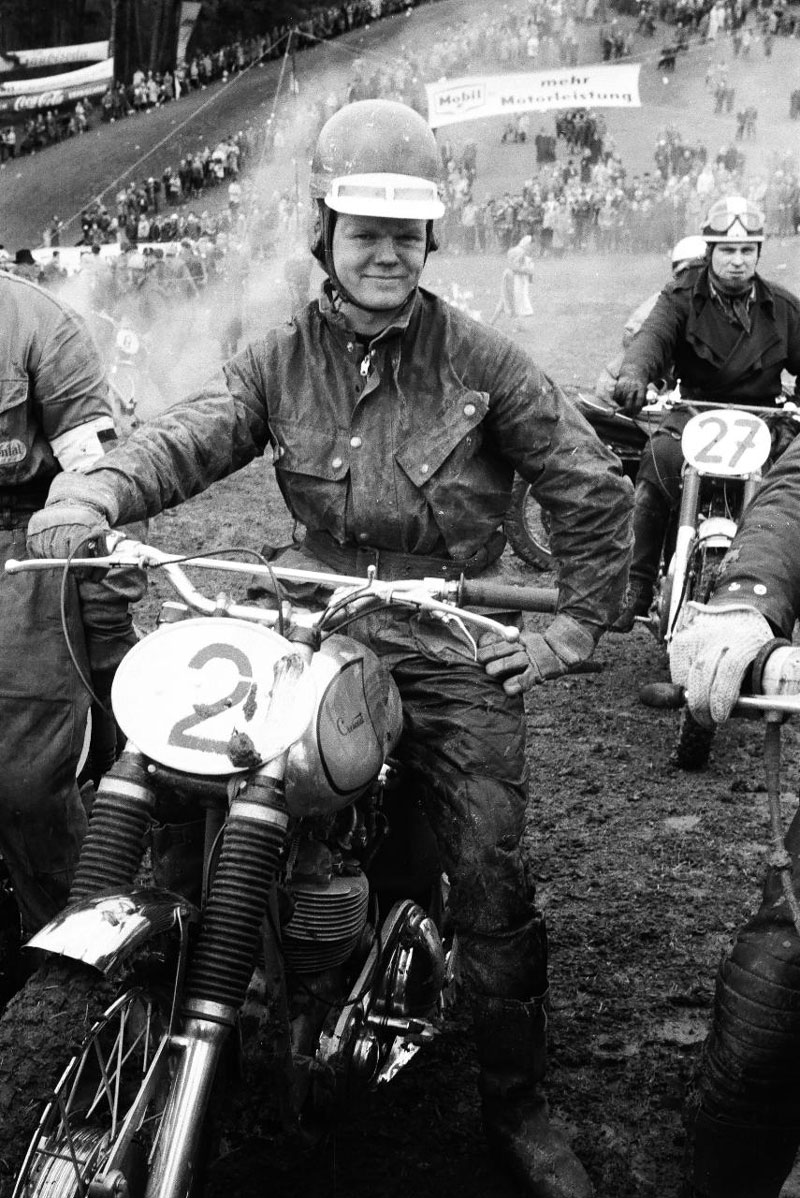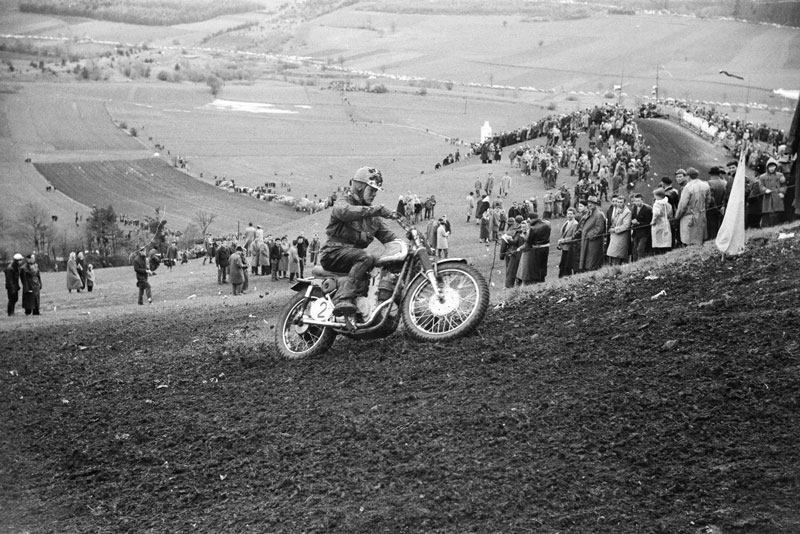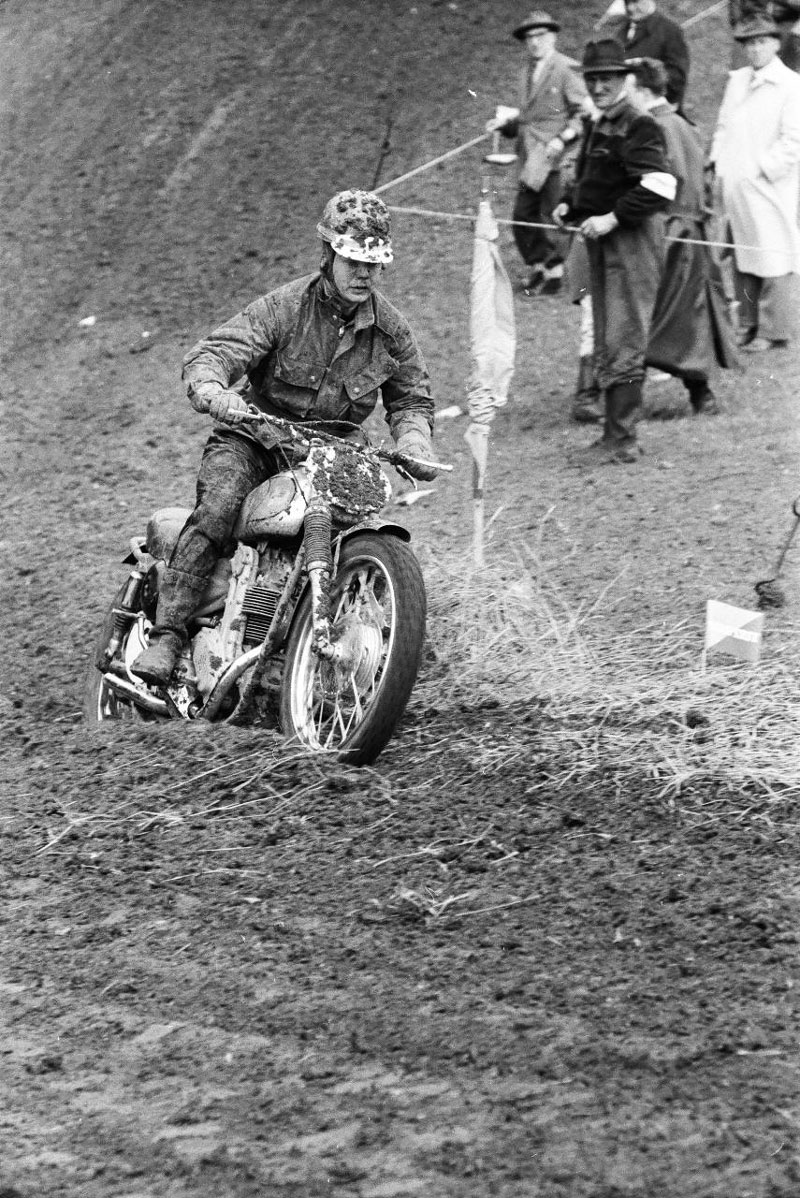 1960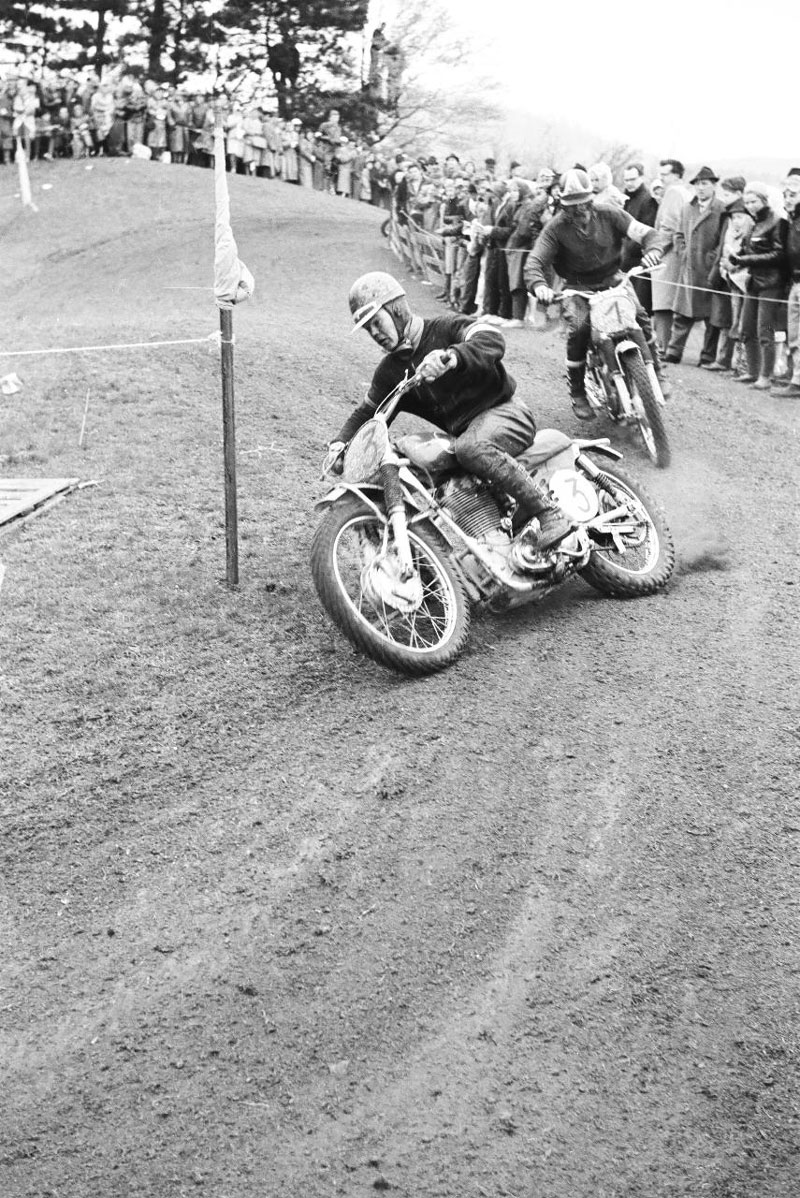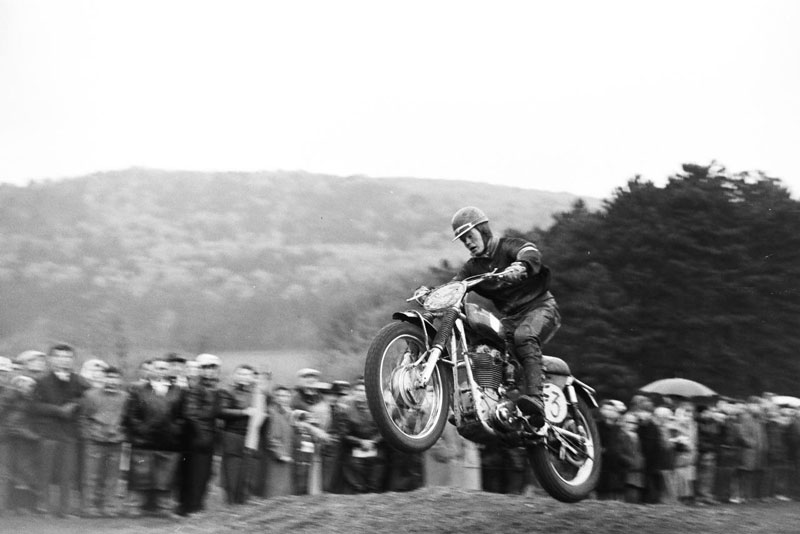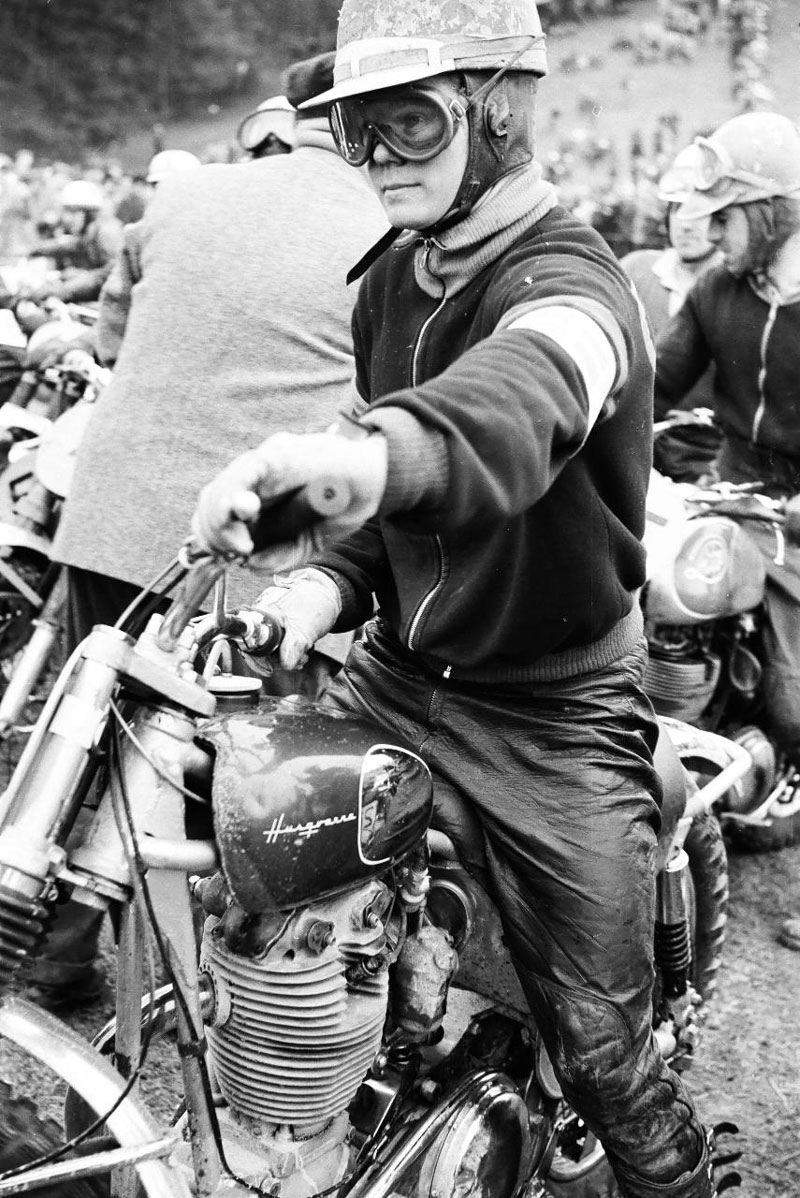 1961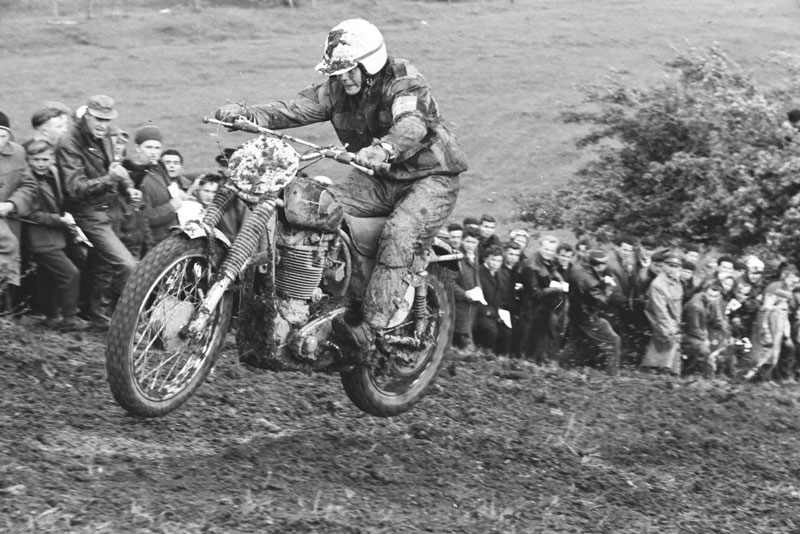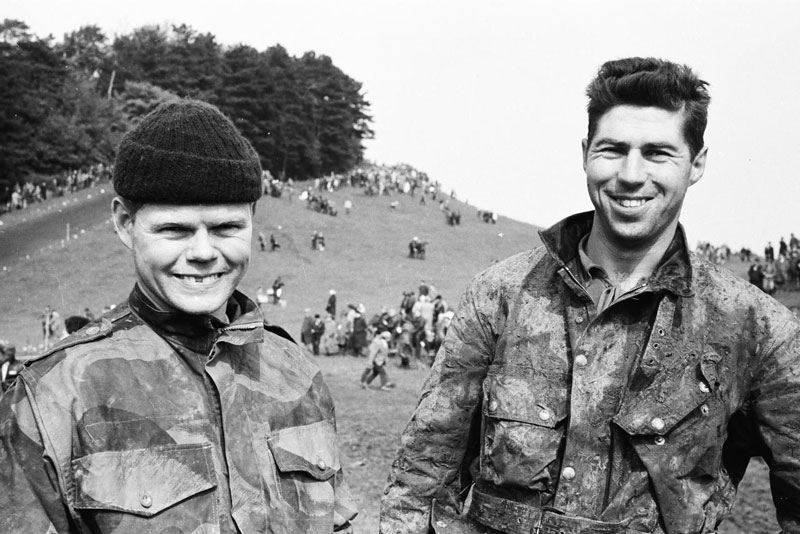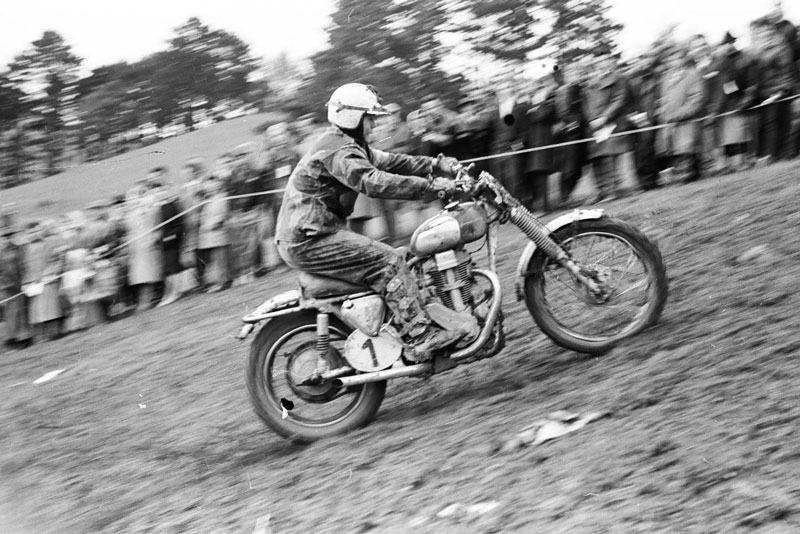 Bill in front of Sten Lundin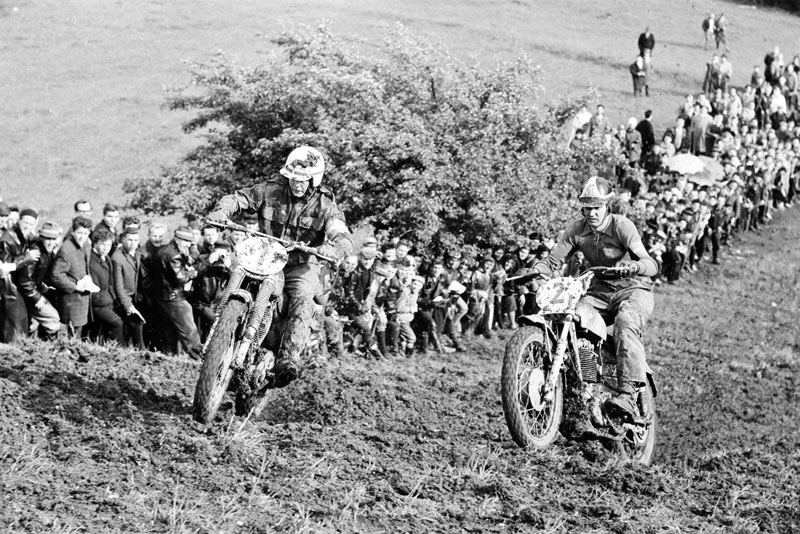 1962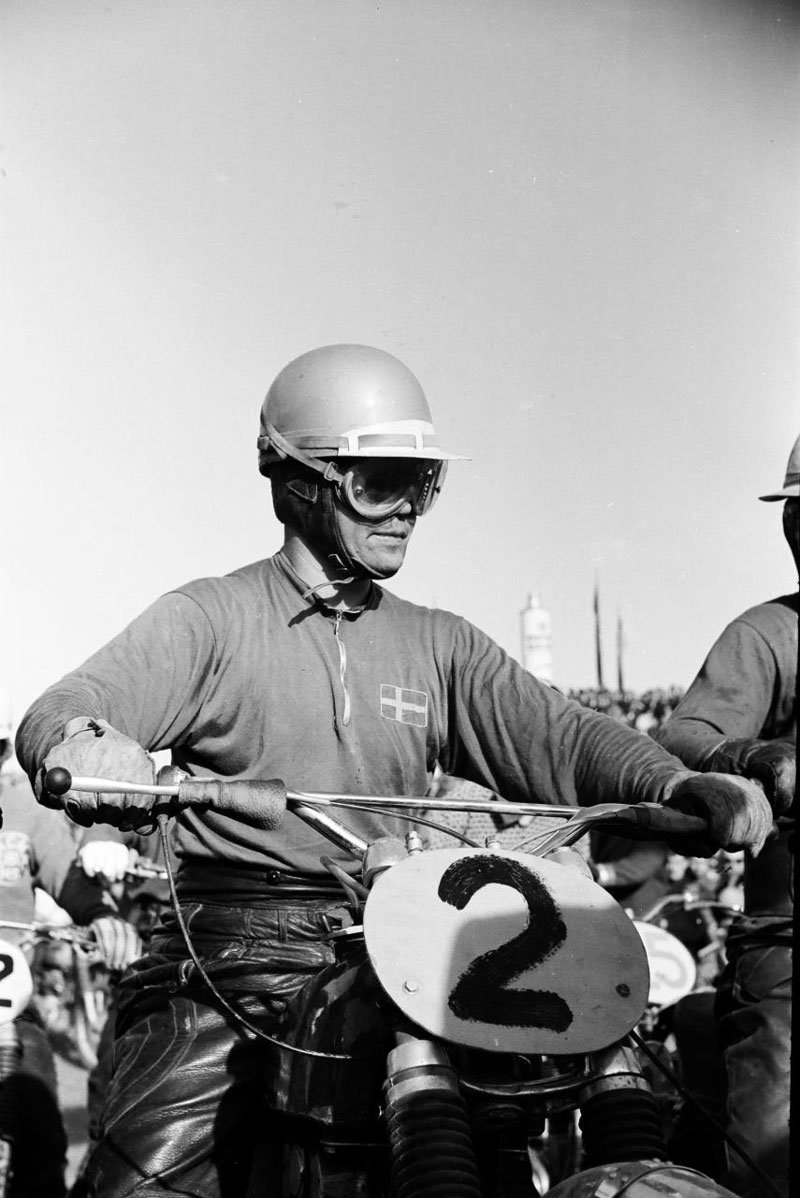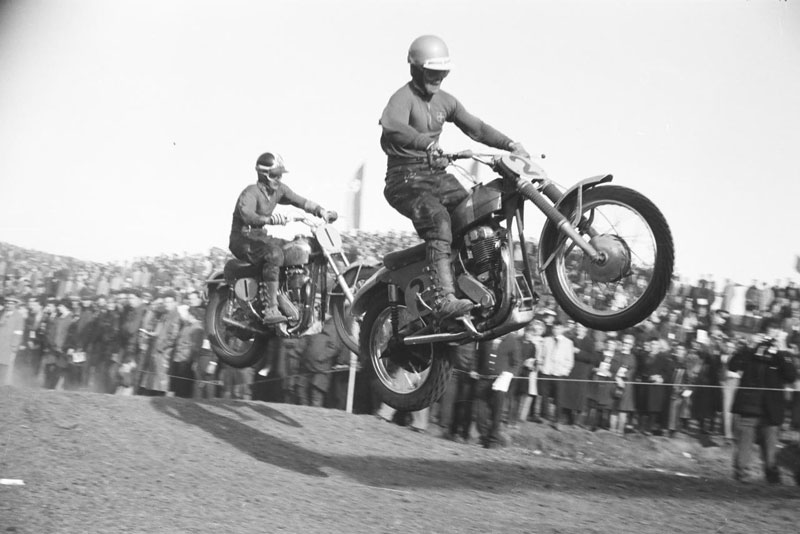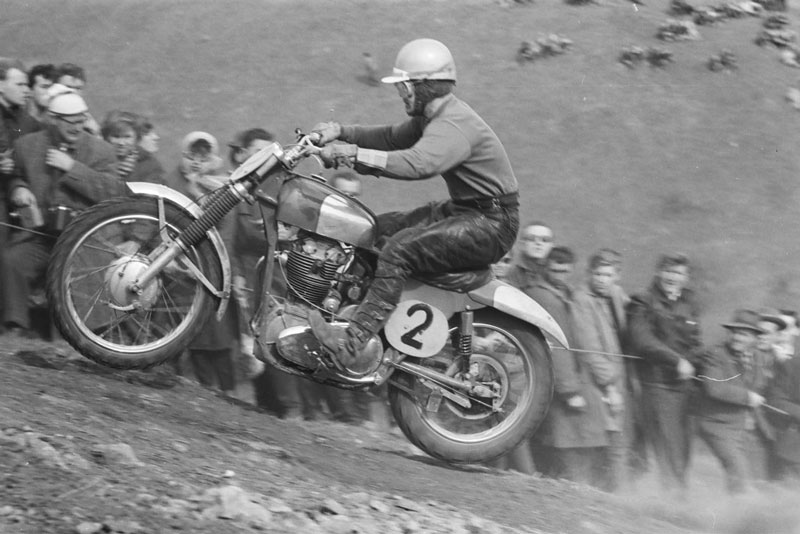 1963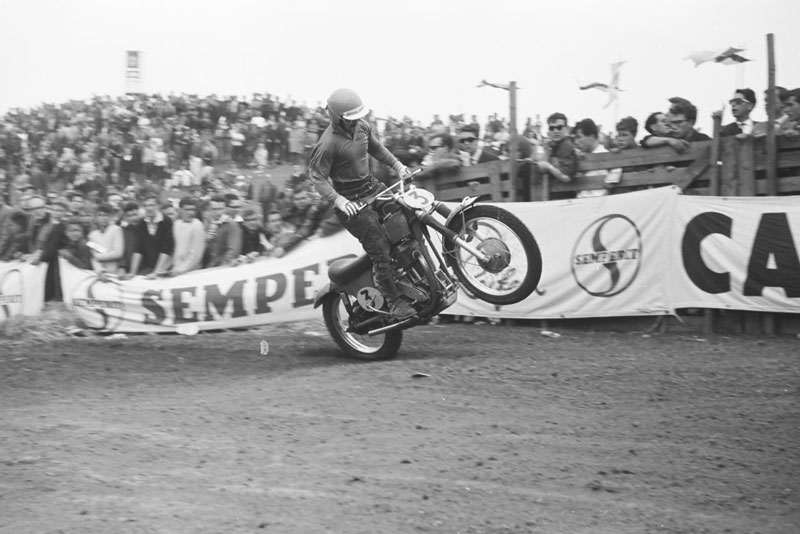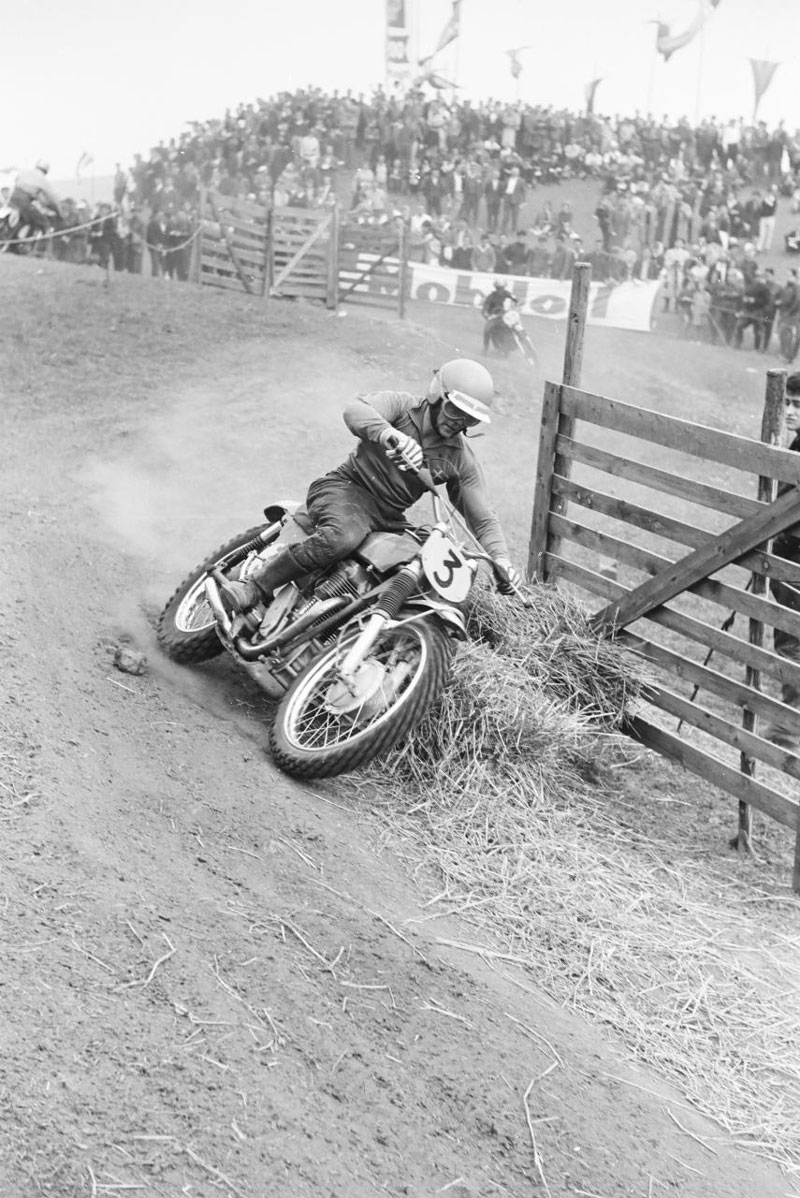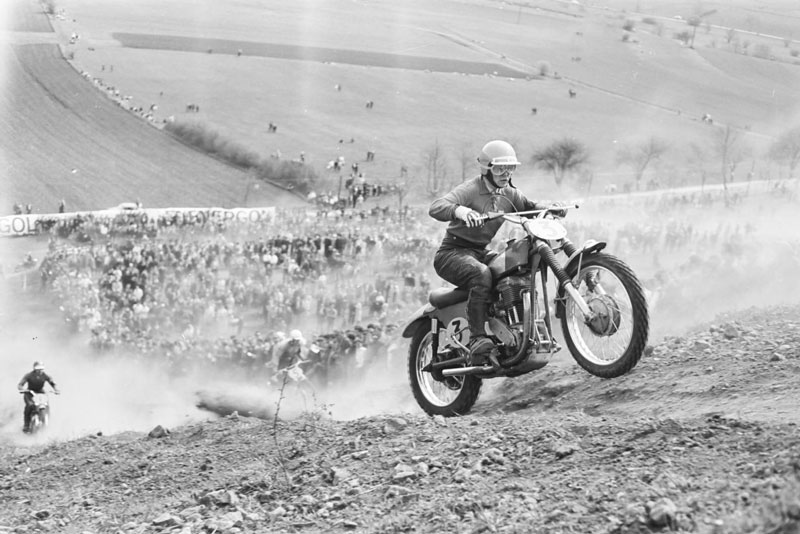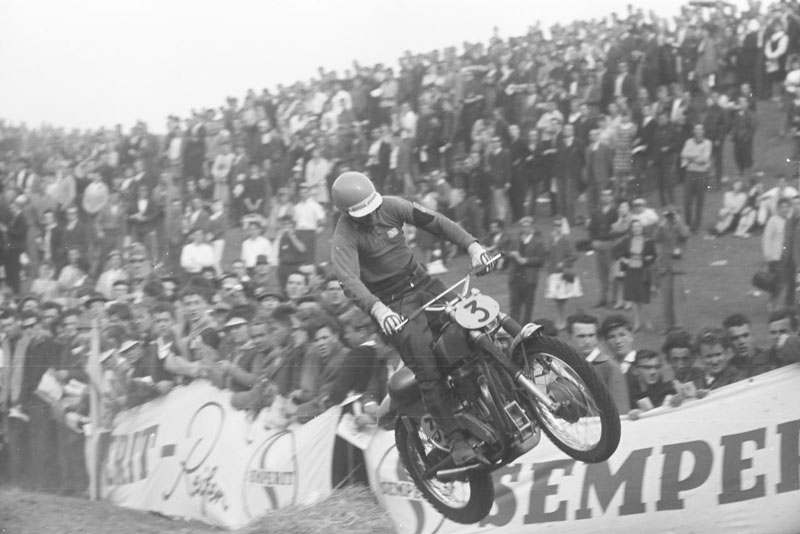 1964