It was a cold winter evening in january 2005, when SABI* team finally could bring the three beauties home.
Theese Can Am bikes are rare everywere, but when we could buy 3 bikes here in Sweden from one owner...........
yes we felt like winning in a lottery!
Or as Mr Smith himself would say - We are very happy with it!
We are the SABI* team from Sweden, and the city of Falun.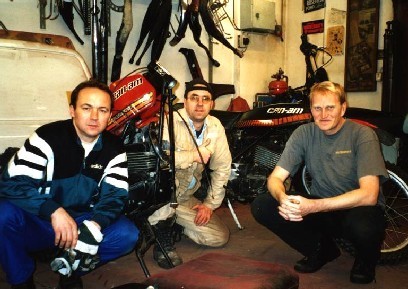 Kenneth Ahlström, his brother Christer and Mats Sjöblom.
We are just happy amateurs with a special interest for old mx bikes.
Our purpose is to preserve and drive theese bikes and to meet other people.
For us thats - having a real good time!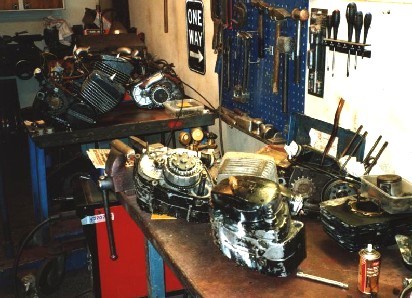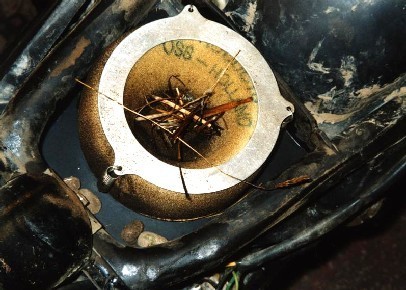 3 125cc and 3 250cc engines takes a lot of space! We sure hope that habitant found a nice new nest!
In this particular case we wanted to race with the three Can Am's in Linköping at the 40 anniversary race in august 2005
- as we did! Thank you Al Roberts Texas for help with parts!
* SABI is short in Swedish for save everything and carry it around.