Justyn Norek's fabulous photo's
This page IS a pure "goldmine" of MX photo's from old times until today!
updated 151222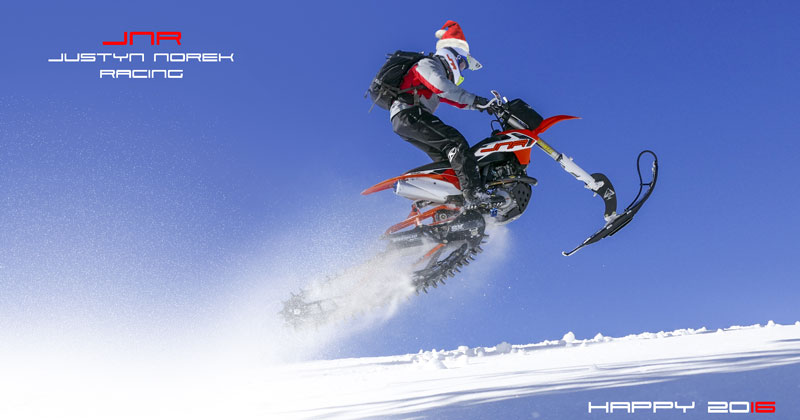 150106 updated with 18 pic's
Åke Jonsson x4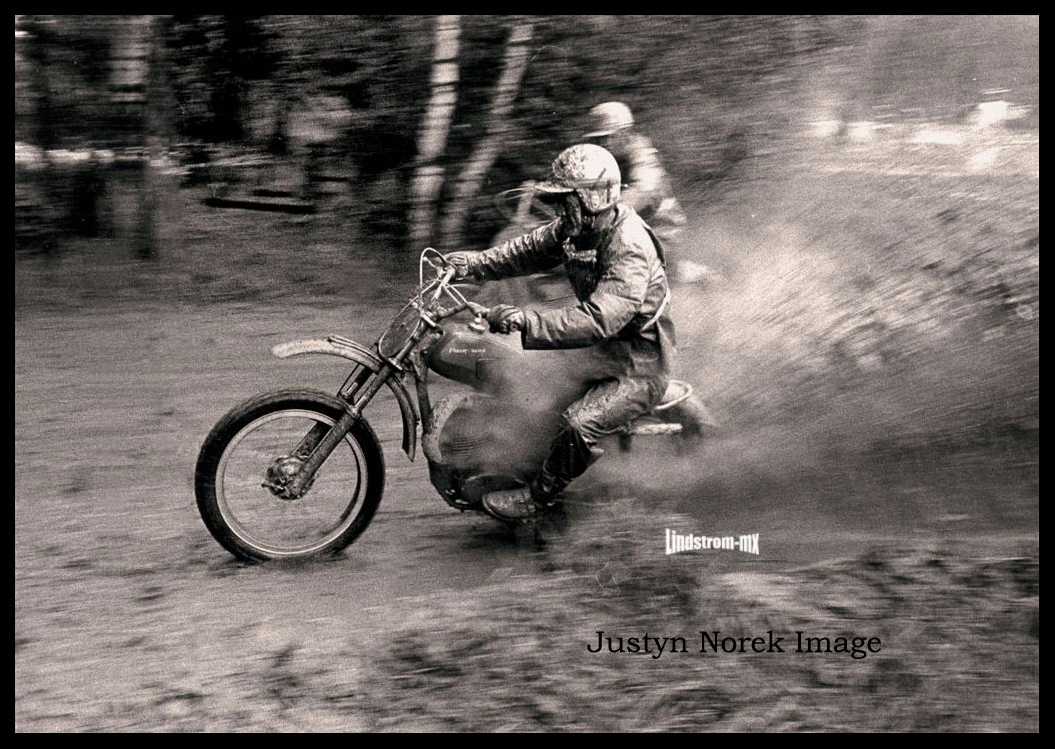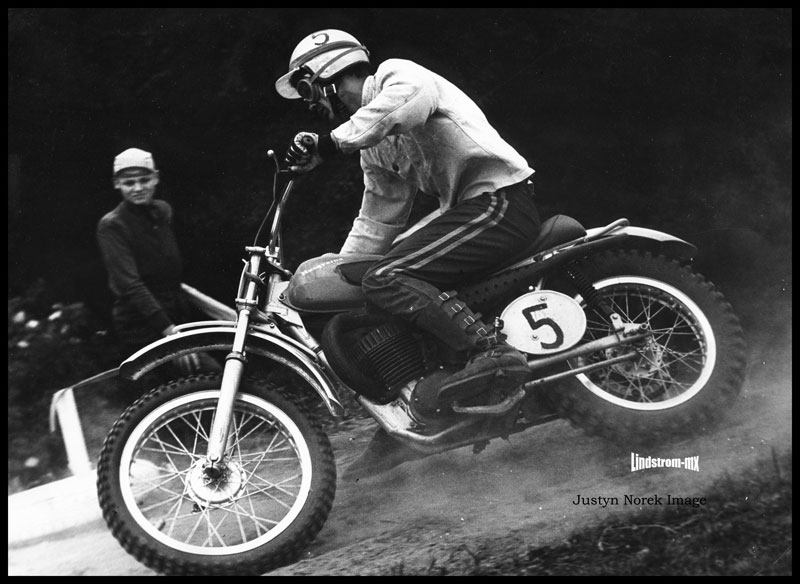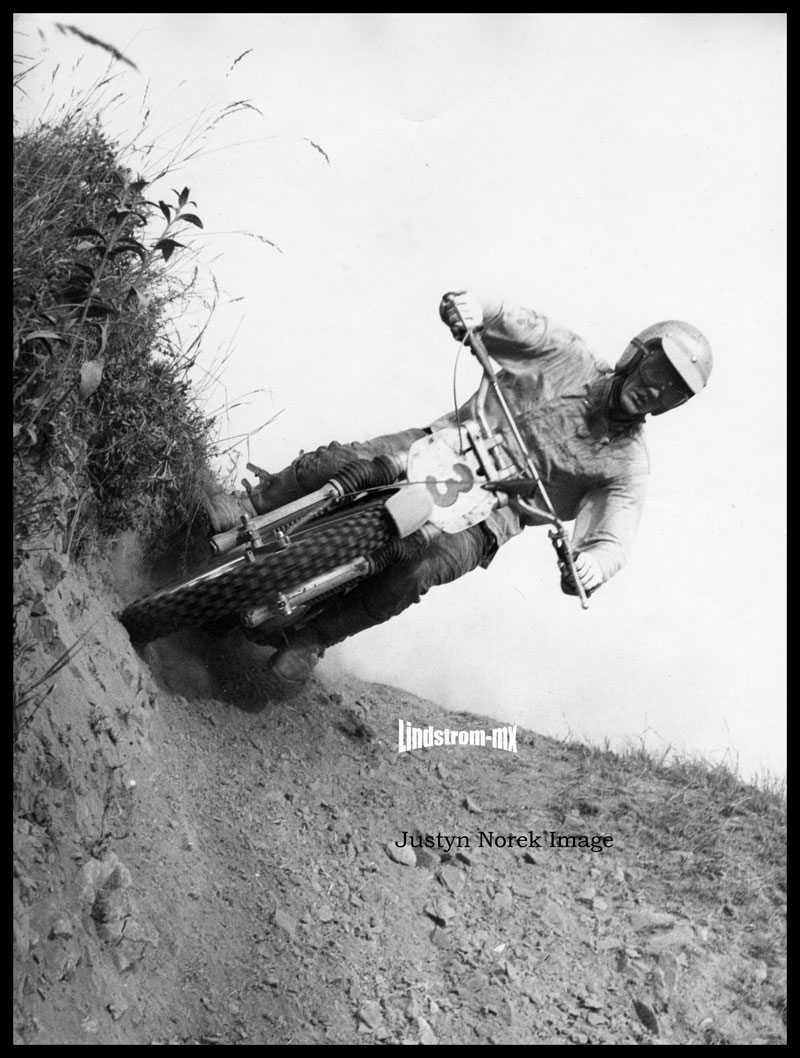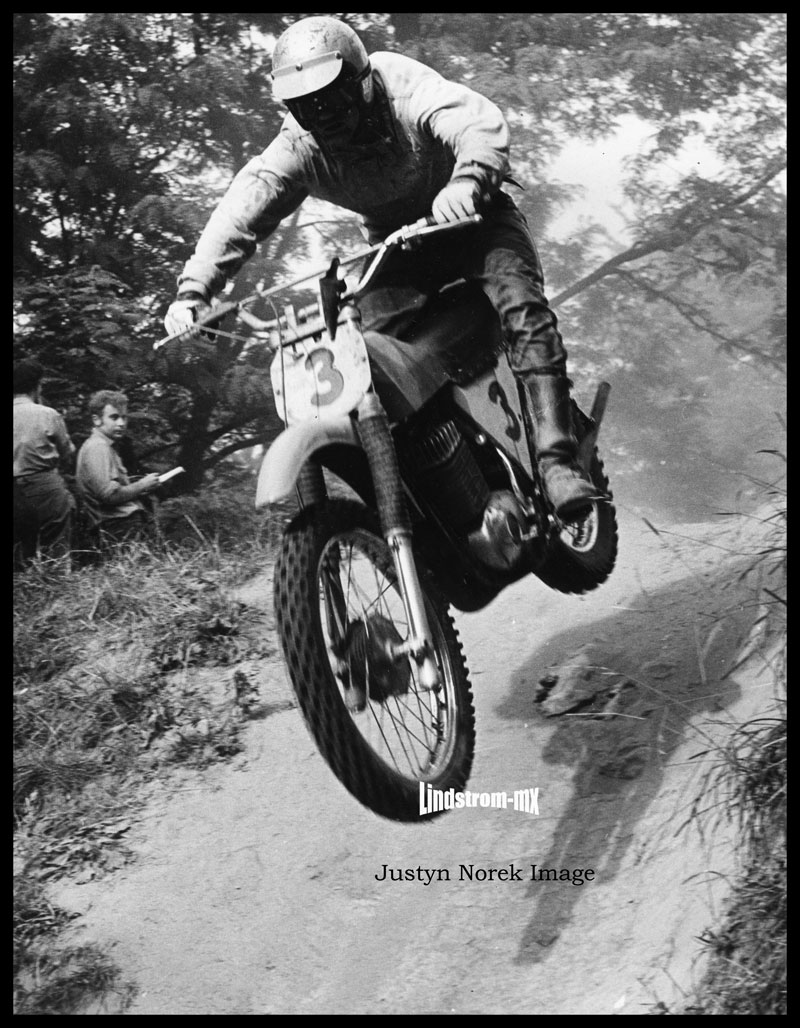 Olle Pettersson x2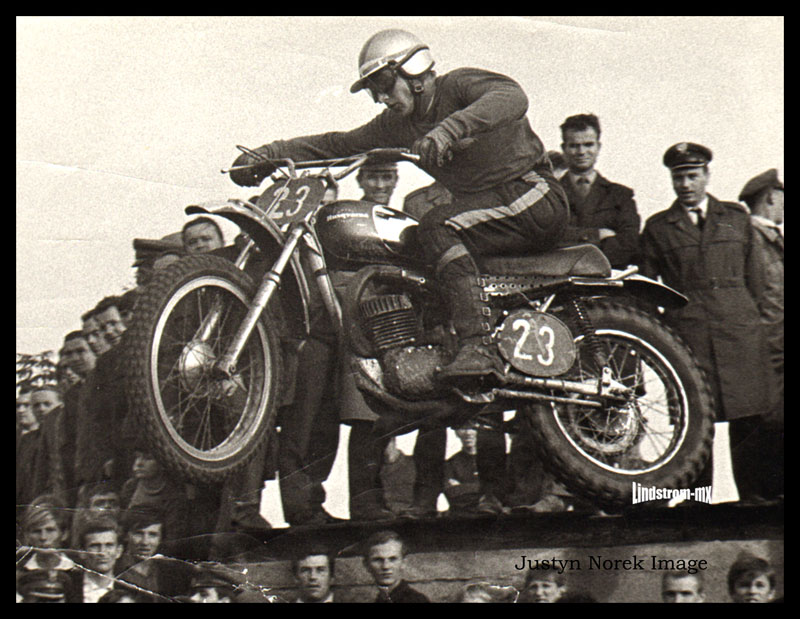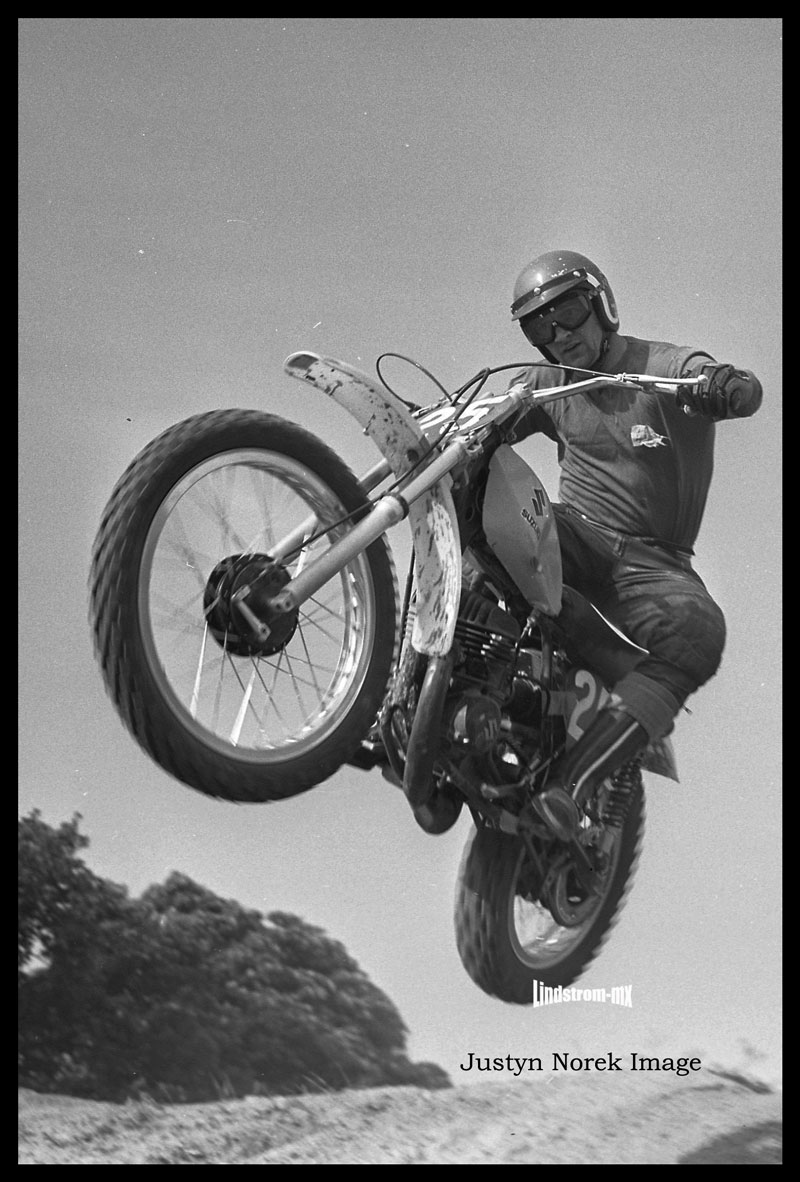 Torleif Hanssen x7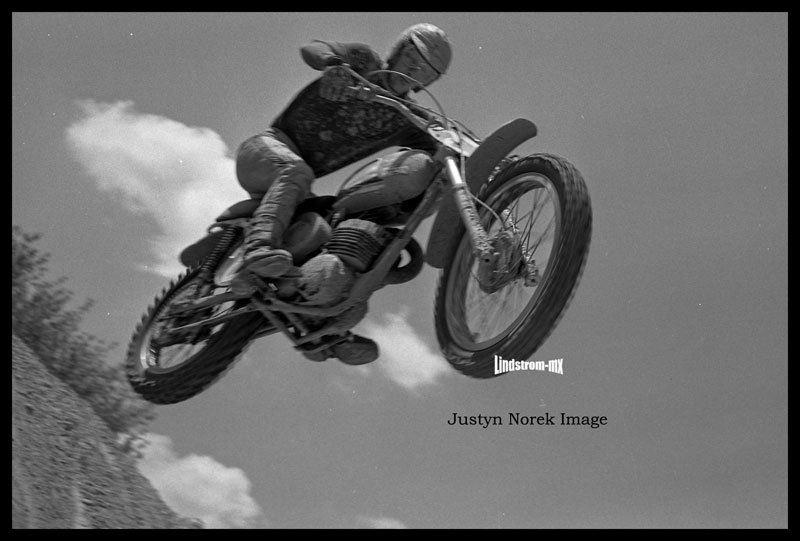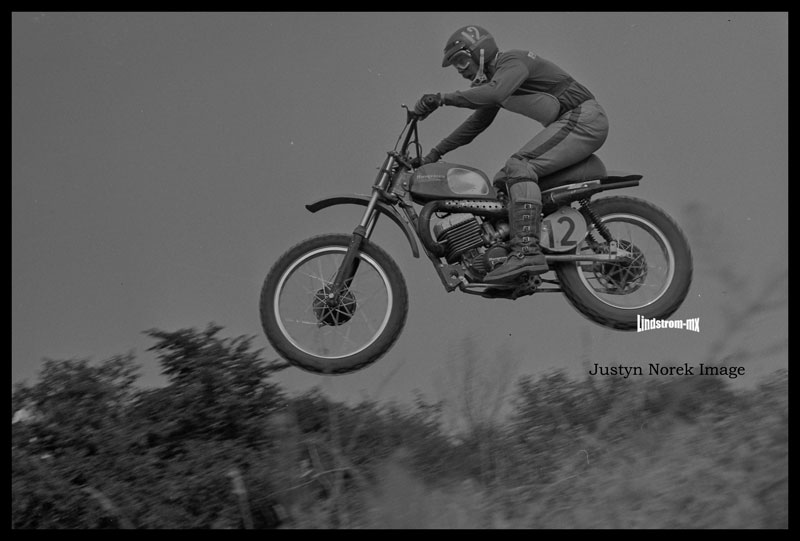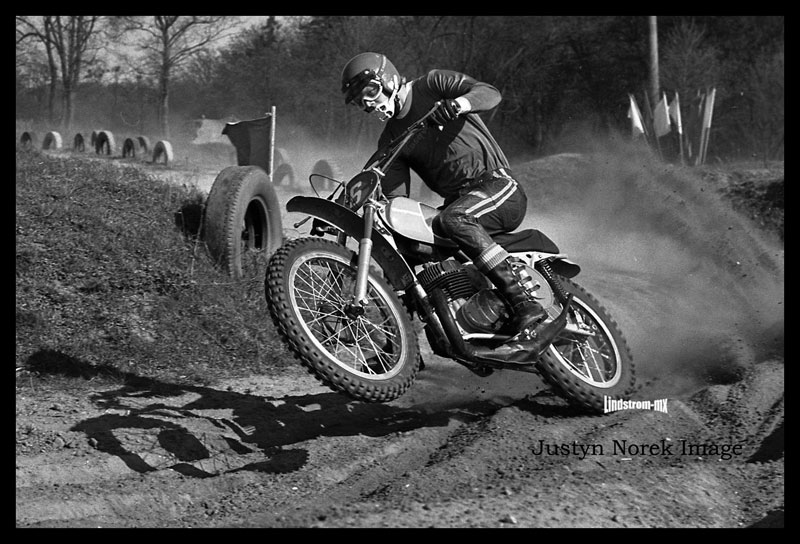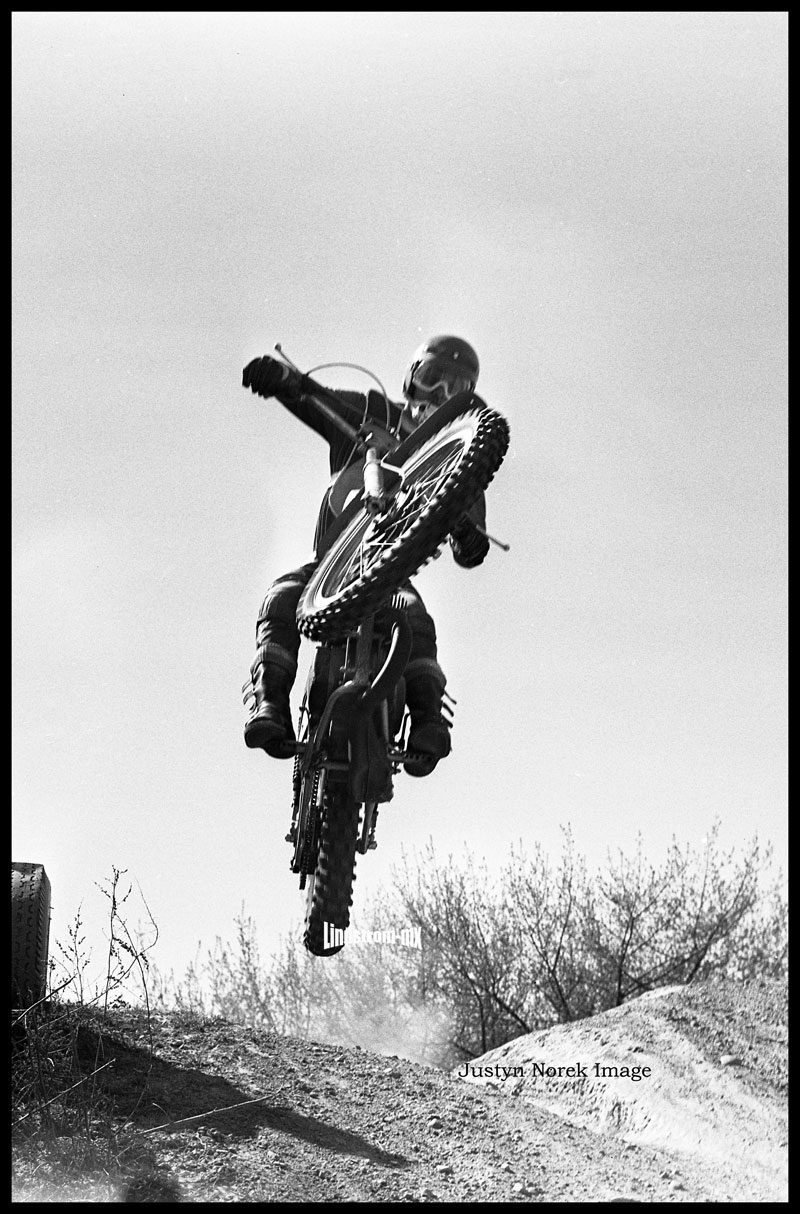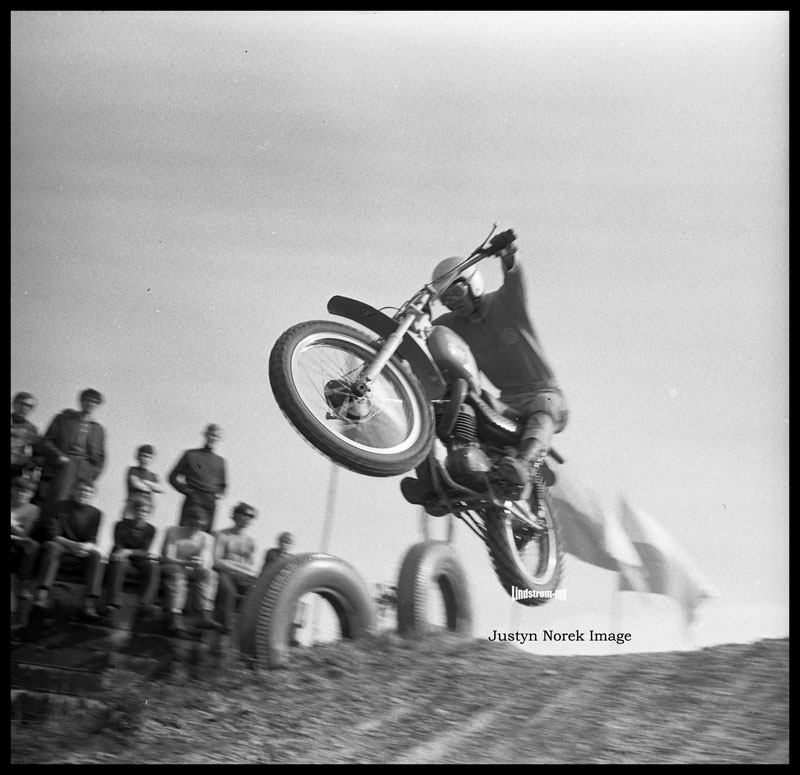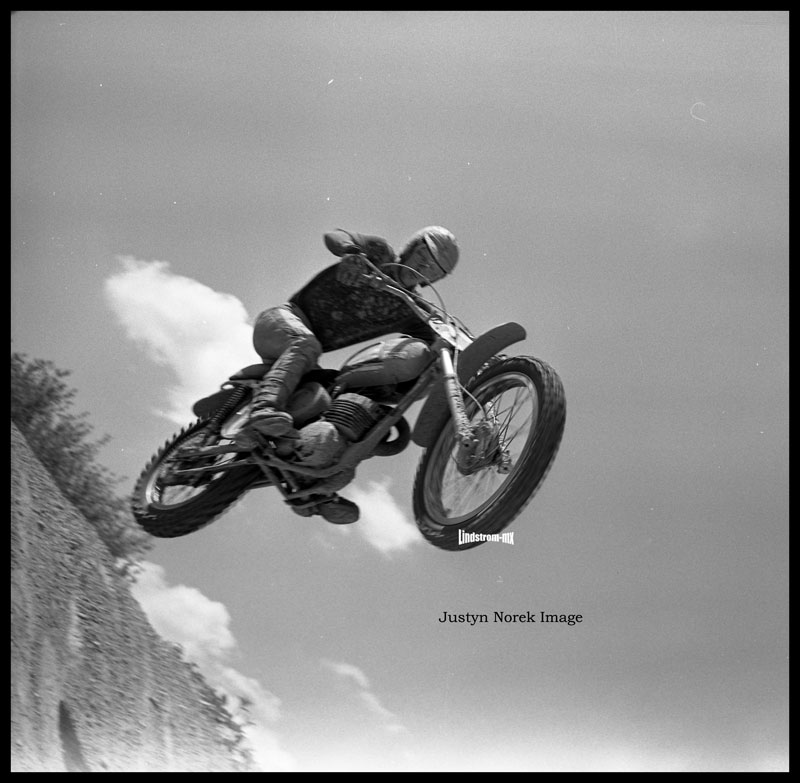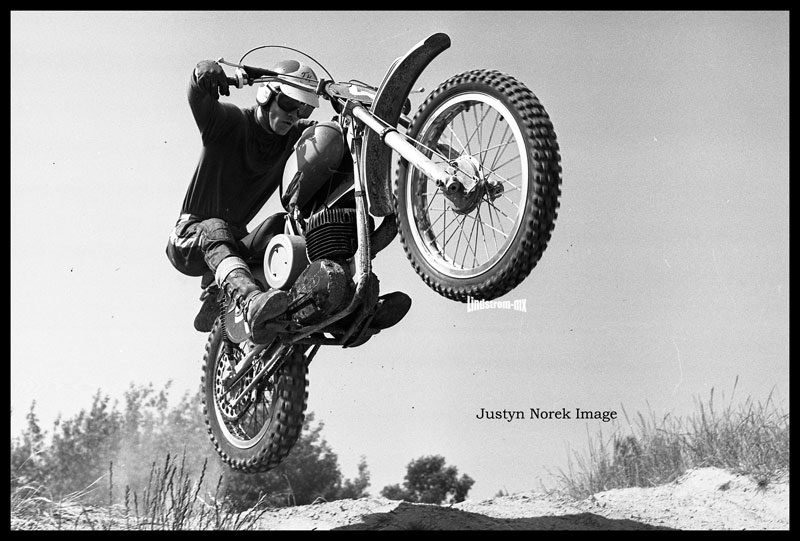 Uno Palm x5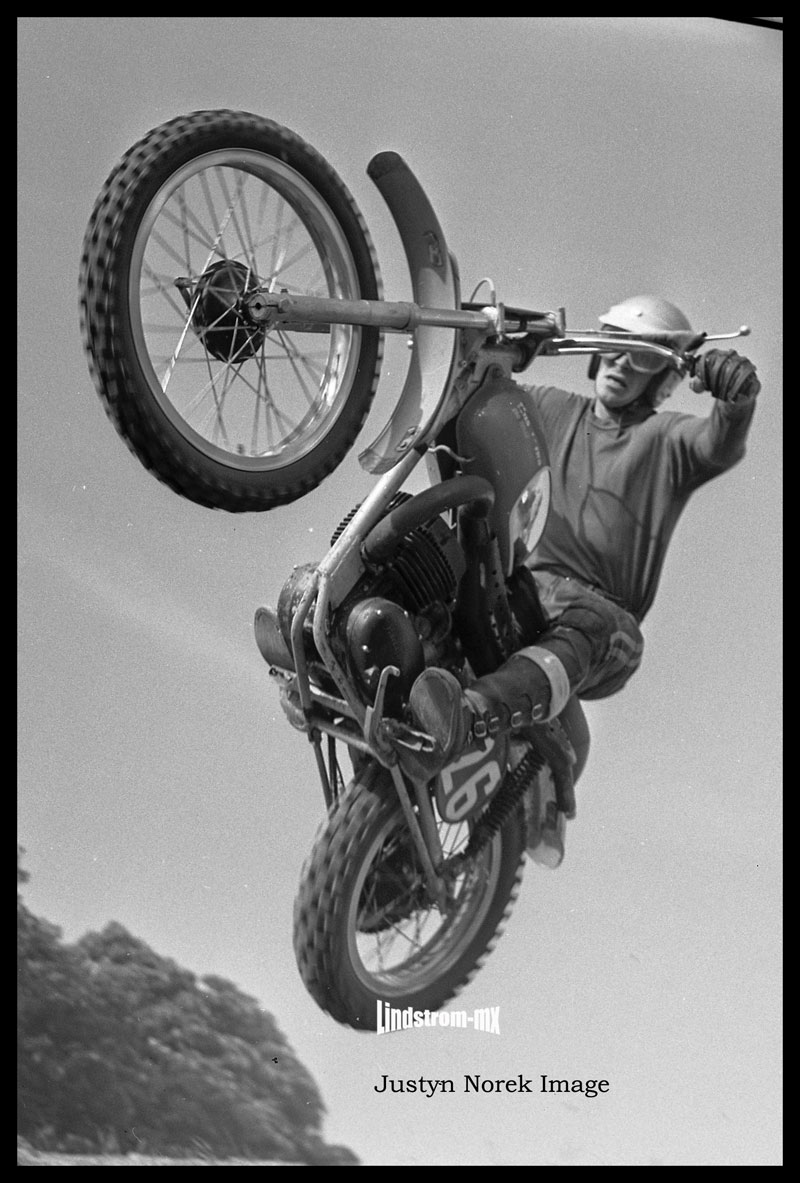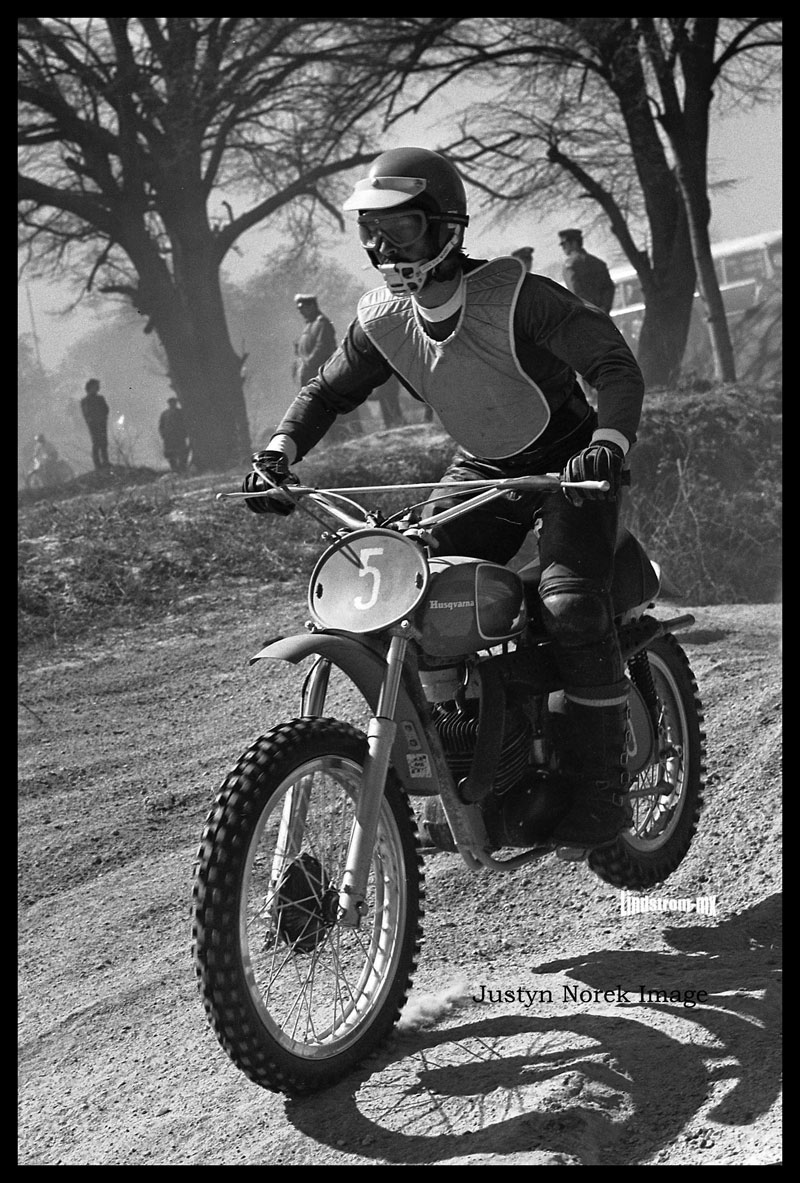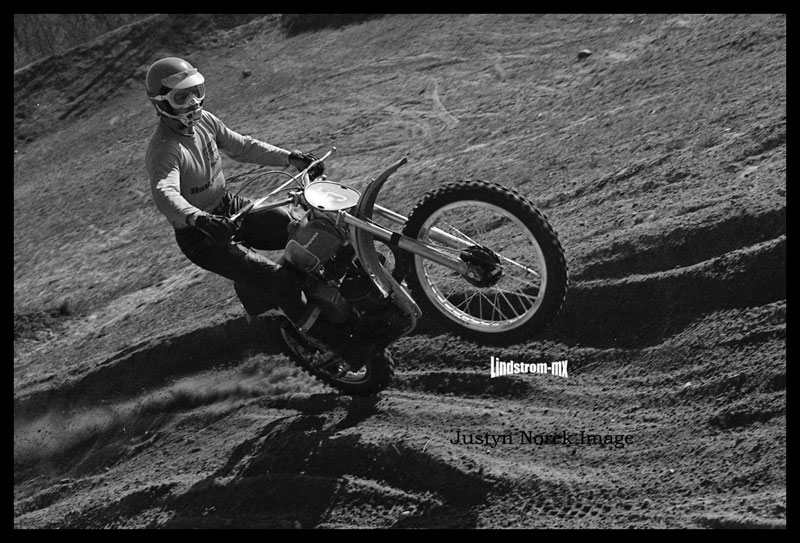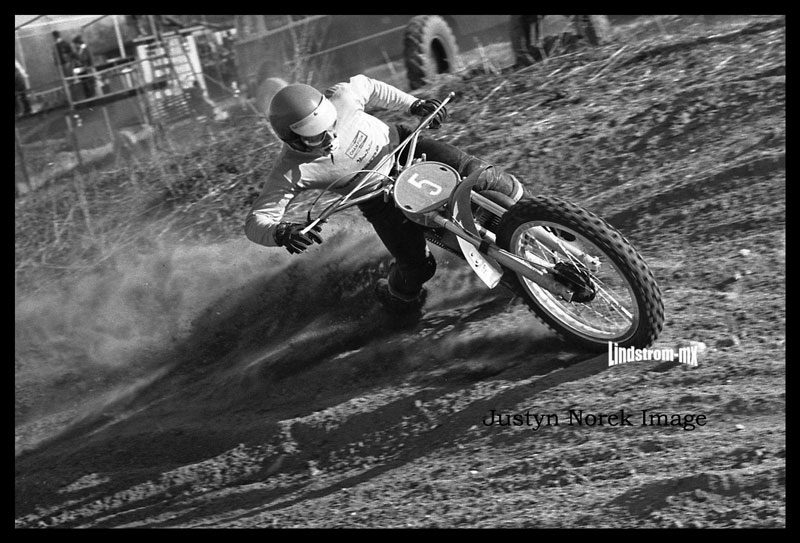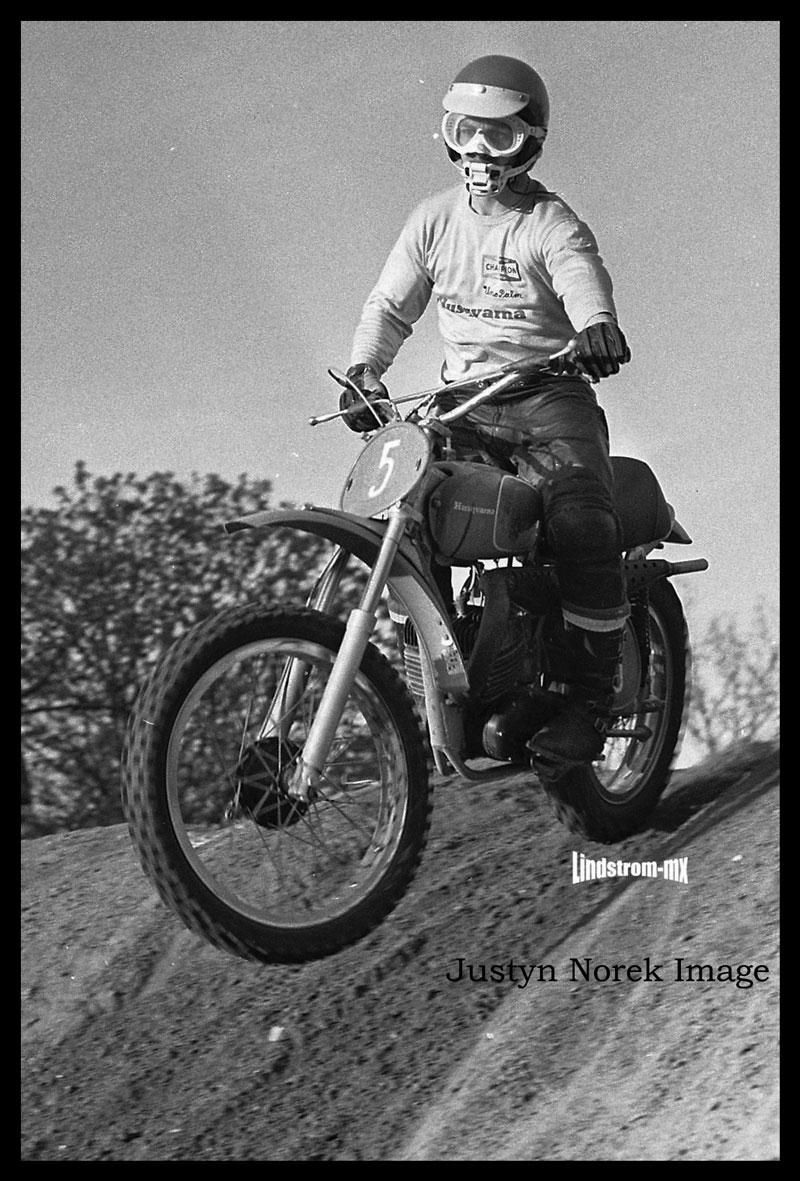 140613 updated with 8 pic's
Torleif Hansen x2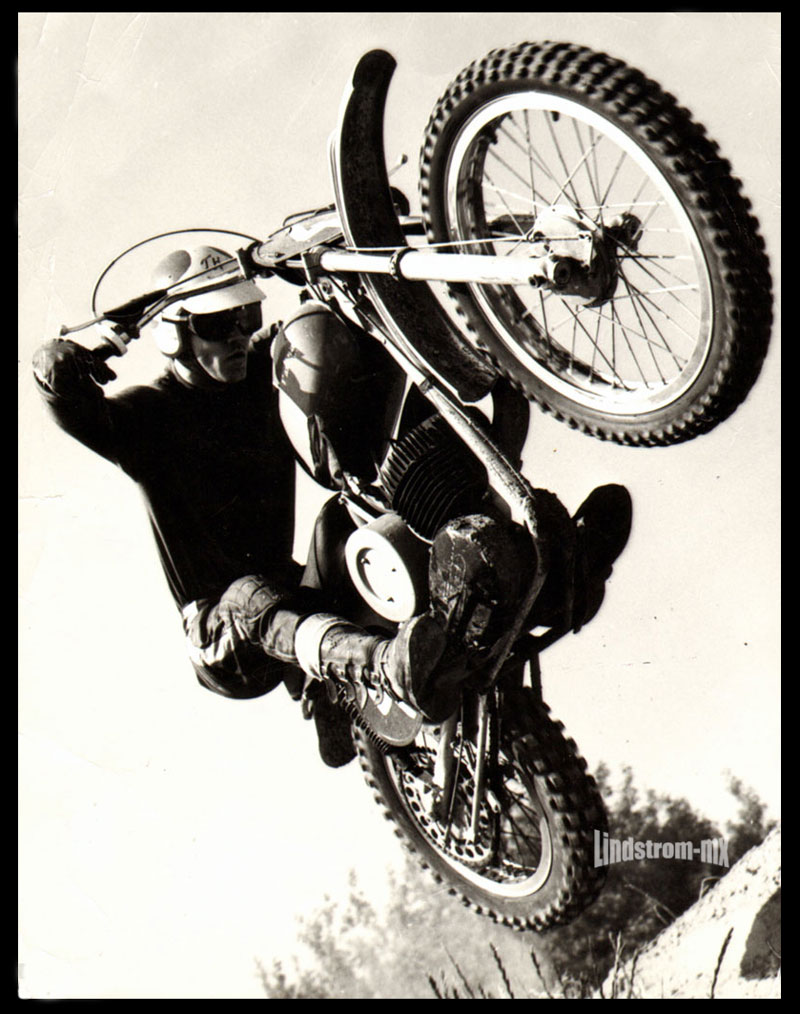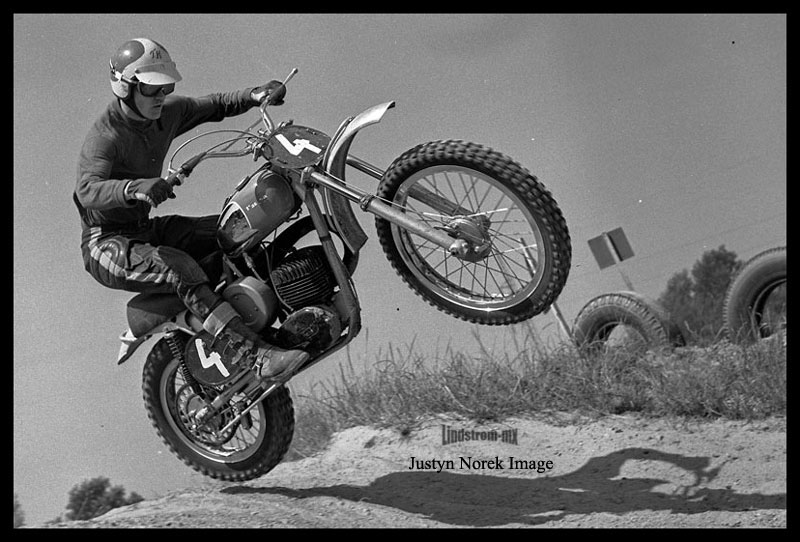 Uno Palm x2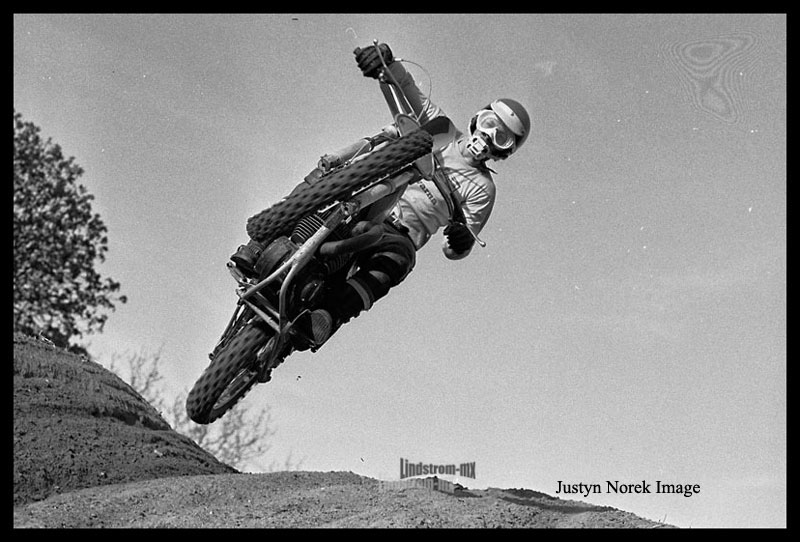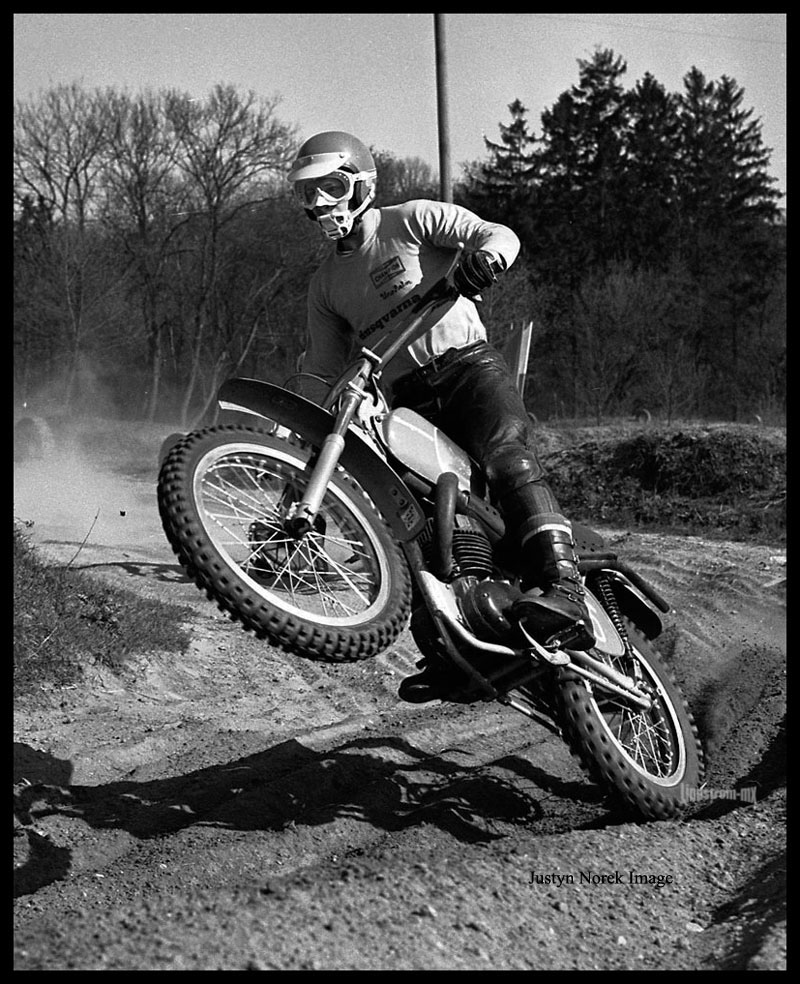 Heikki Mikkola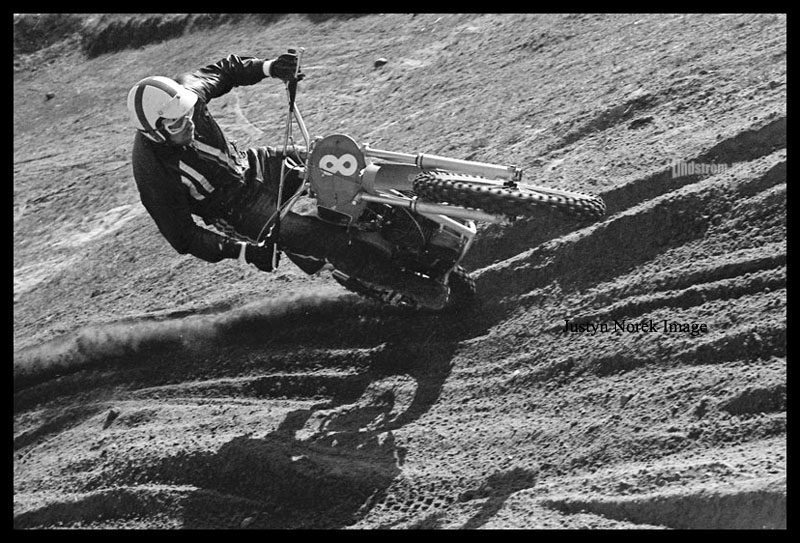 Åke Jonsson
Christer Hammargren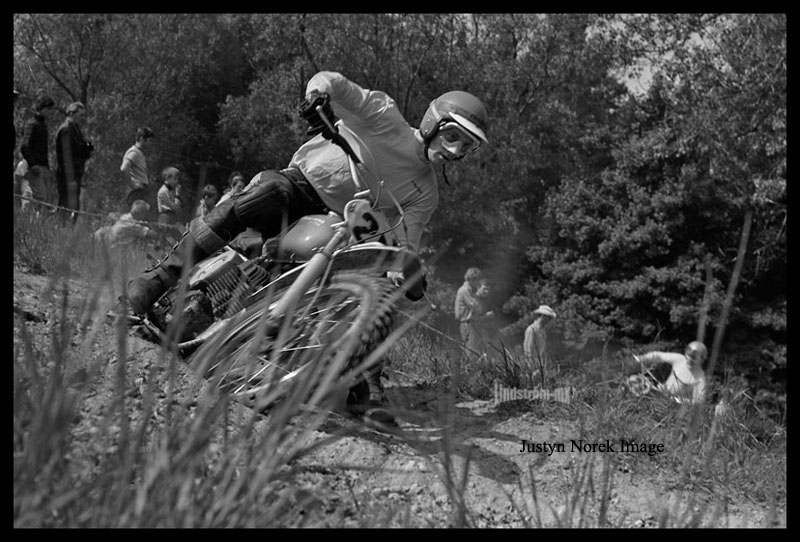 Torsten Hallman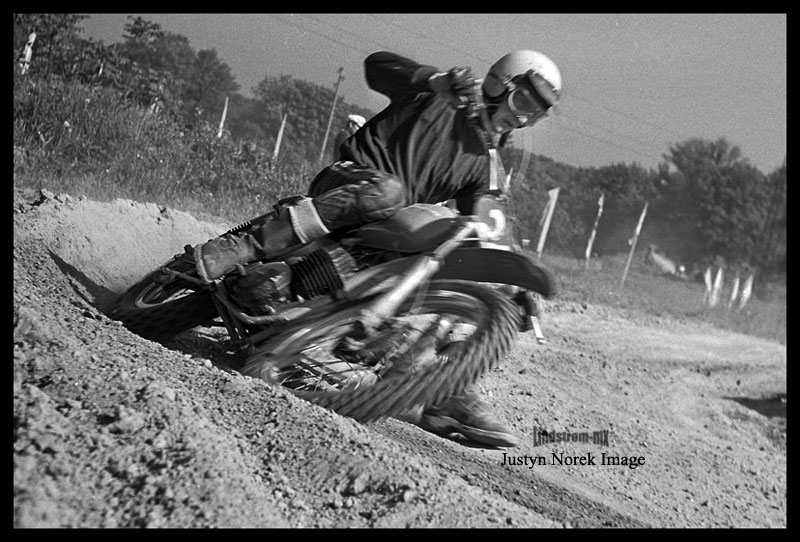 Bengt Åberg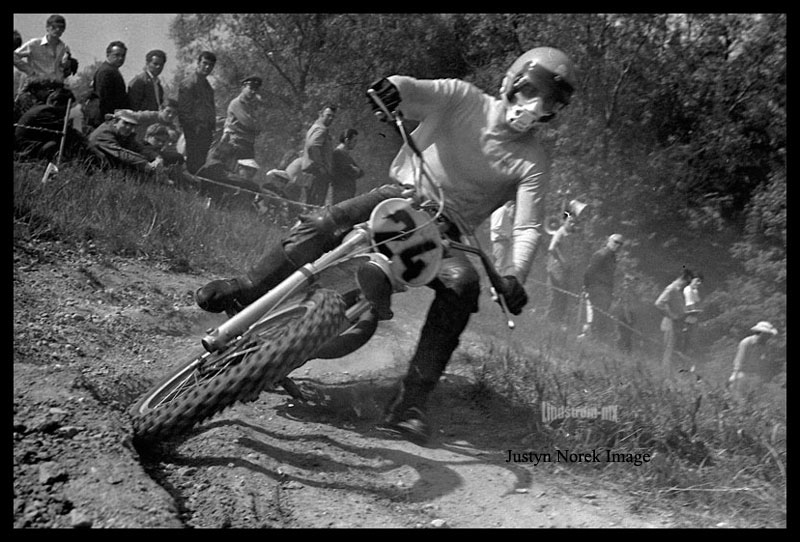 GP 250cc start
Nr 16 JIRI STODULKA LEADS:
TORSTEN HALLMAN, BRYAN WADE WITH NR 1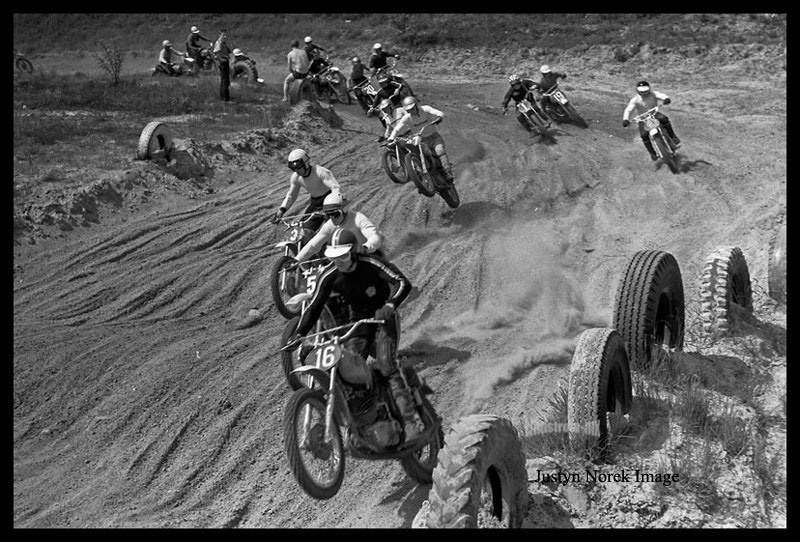 130618 updated 3 pic's
Rare Mugen 360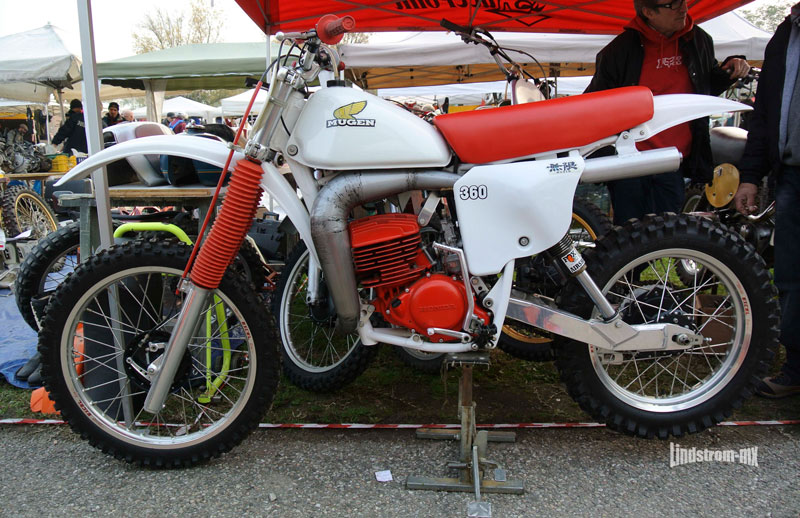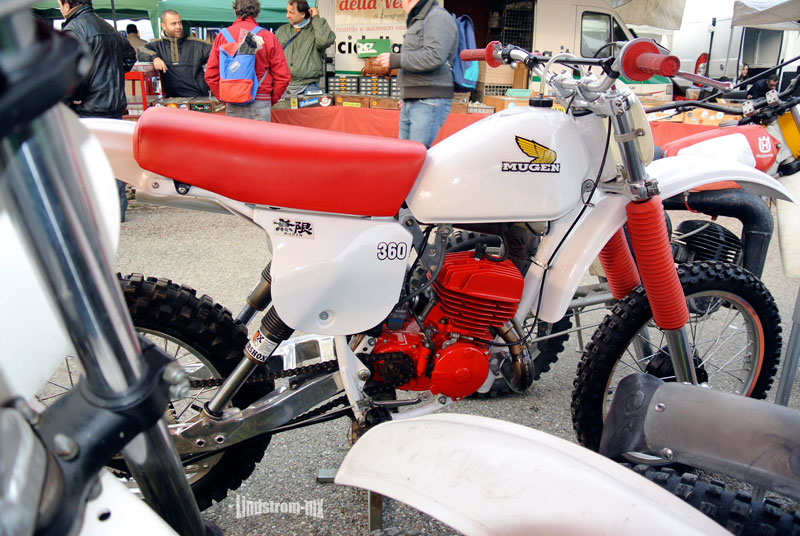 Johny O'Mara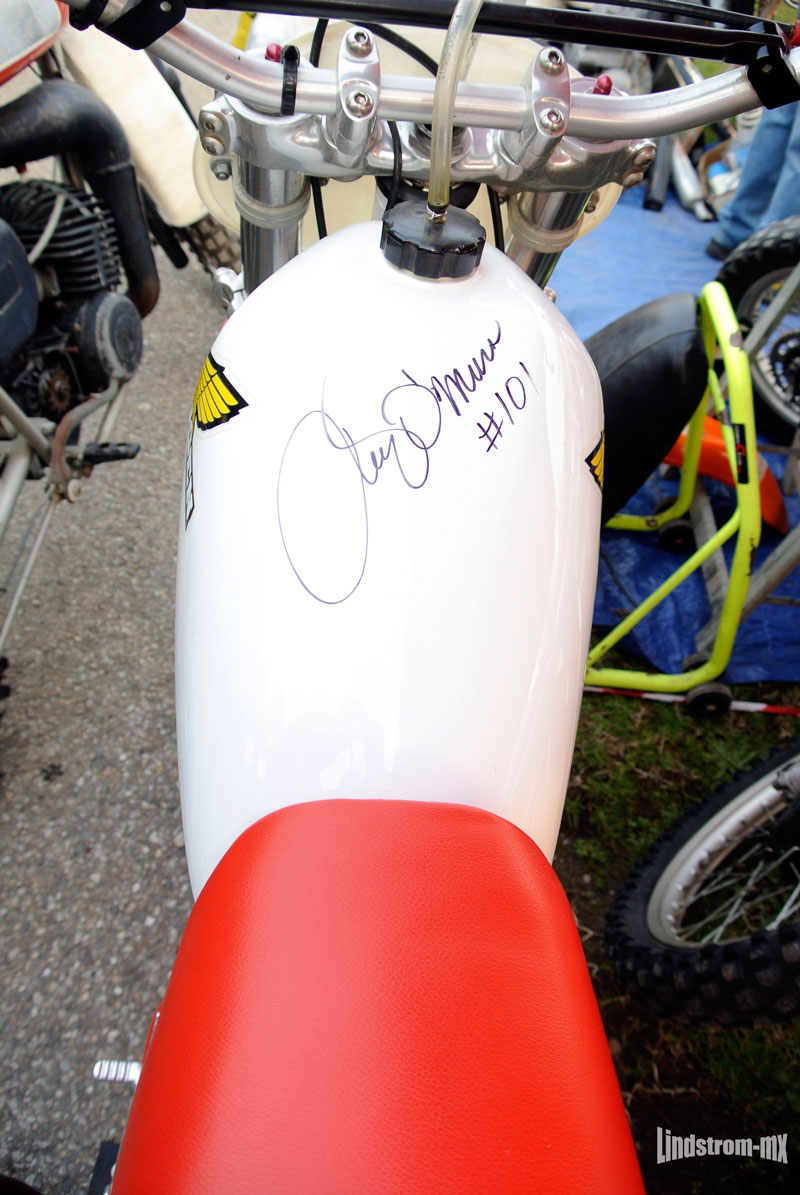 130422 updated 3 pic's
Jeff Smith in the mud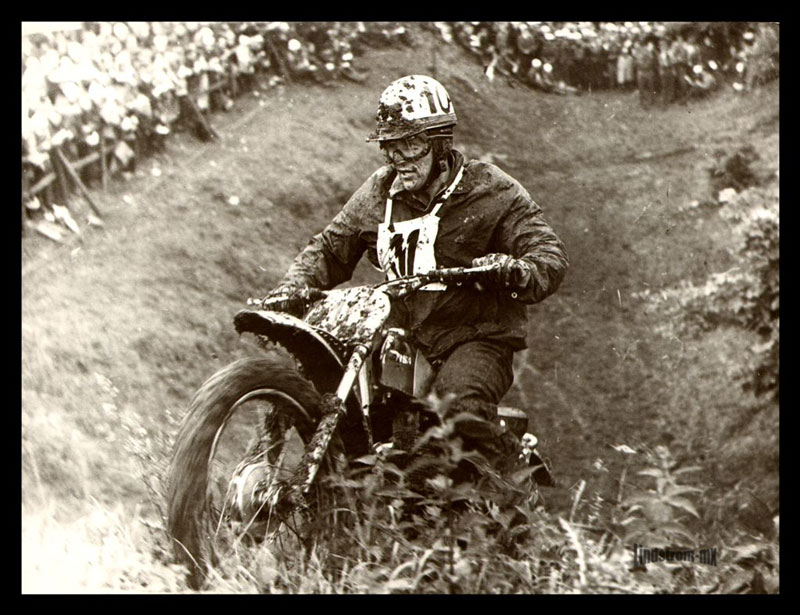 John Banks in the air
Vic Eastwood in the air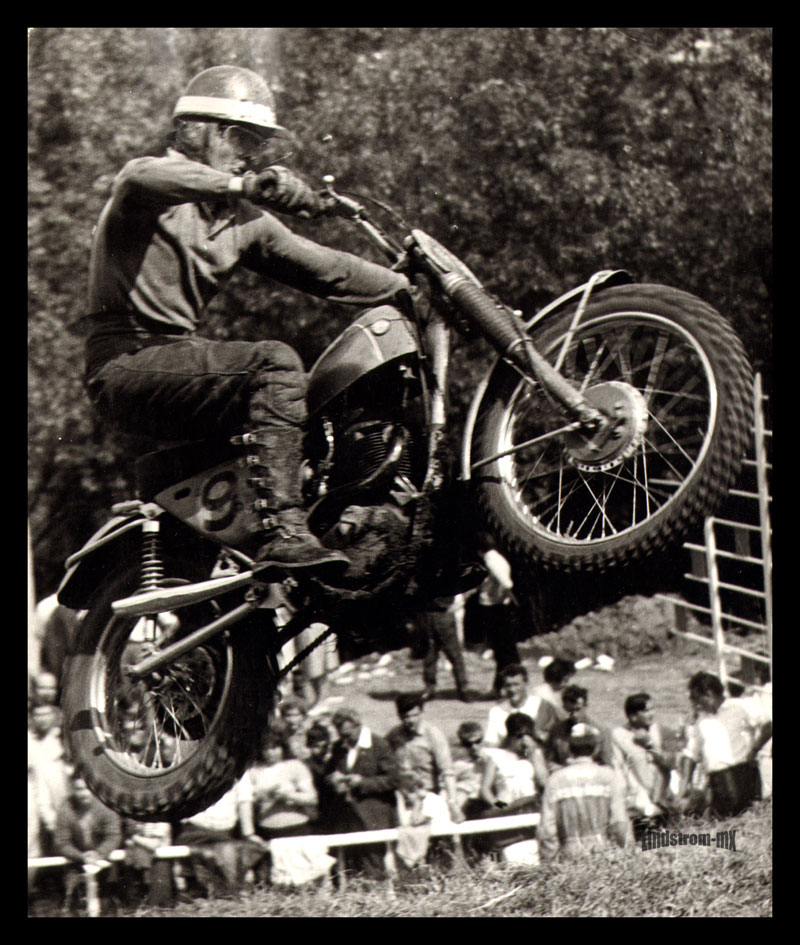 130311 updated 11 pic's
This one shows start to 1967 Czechoslovakian 500.. MX GP (Sedlcany) and you can see that quickest guy at starting gate was Great Britain' s DAVE BICKERS (No 2)on 360 CZ followed by East German PAUL FRIEDRICHS (No 1) also on 360 CZ,behind you can see Russian YURI MATVEYEV (No 13) on 360 CZ, leading Great Britain' s JEFF SMITH (No 6) on BSA Victor 500,BENGT ABERG (No 18) from Sweden on Husqvarna 400,VACLAV SVASTAL (No 27) from Czechoslovakia on 360 CZ, and AKE JONSSON (No 19) from Sweden on Husqvarna 400.
Than we have three CZ riders and Great Britain' s VIC EASTWOOD on BSA Victor 500.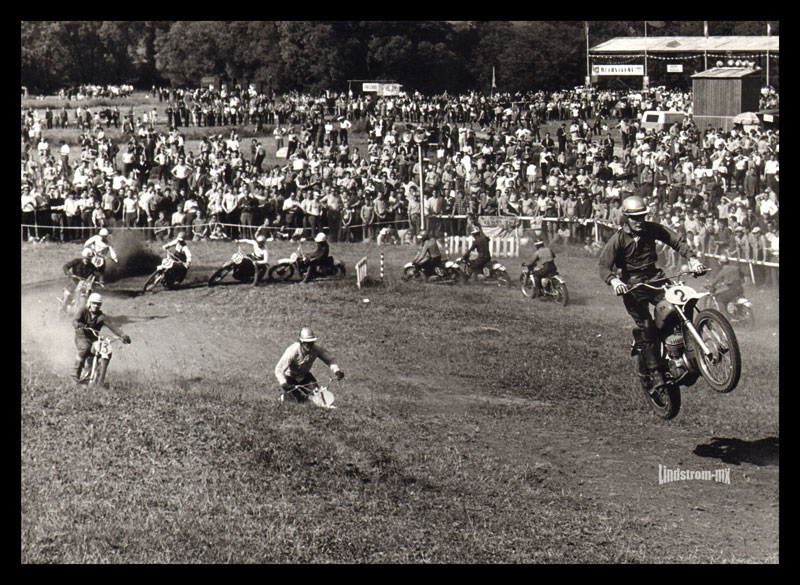 5 times Keit Hickman BSA racing in 1968 East Germany 500MX and 1969 Czechoslovakia 500MX GP's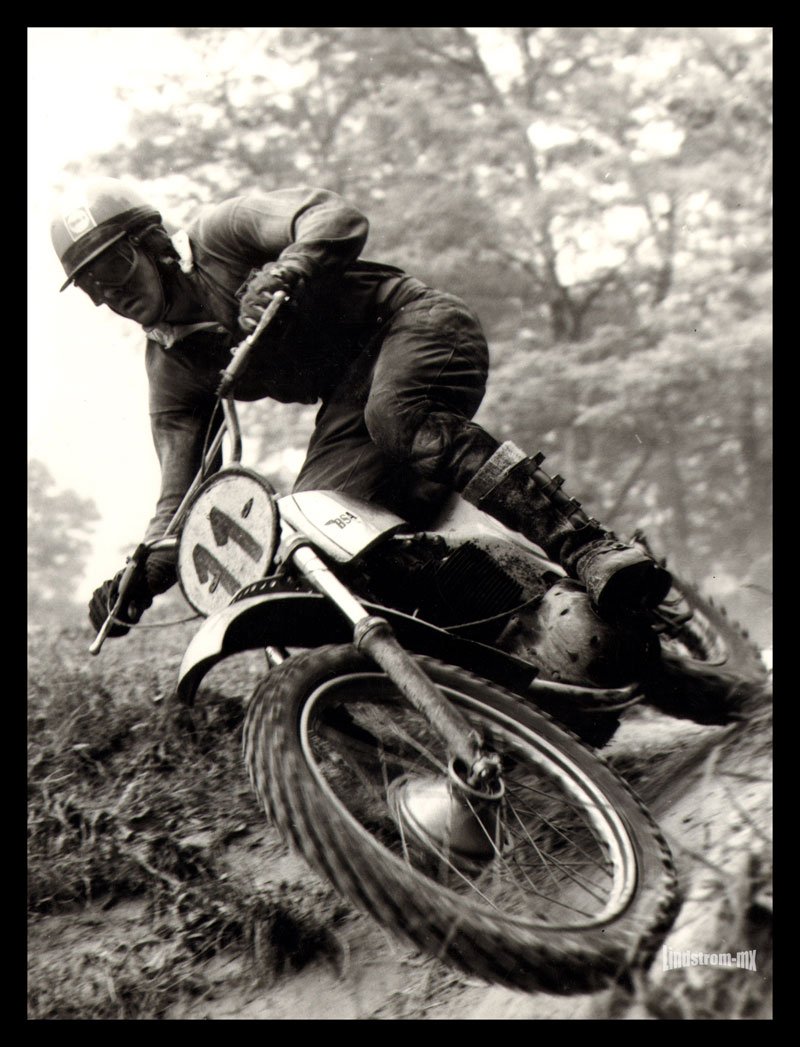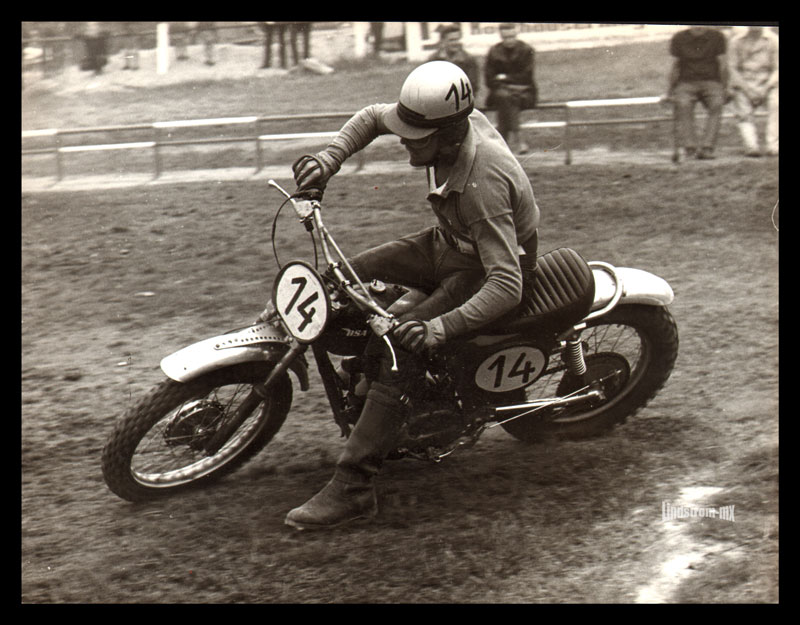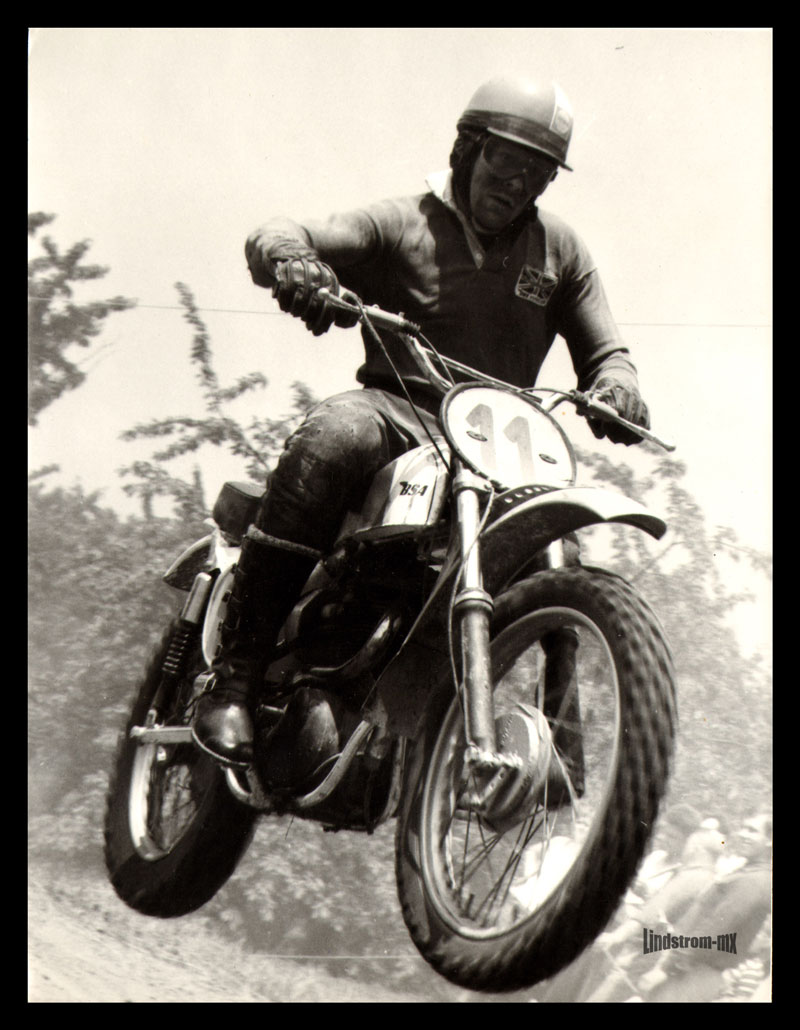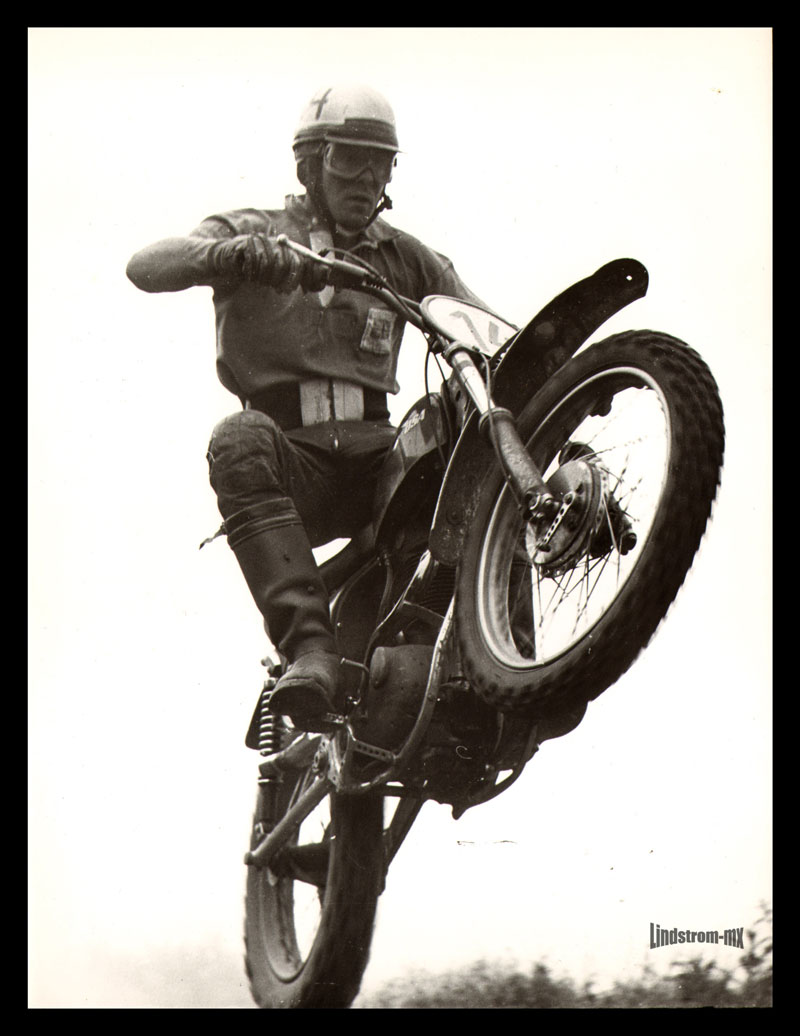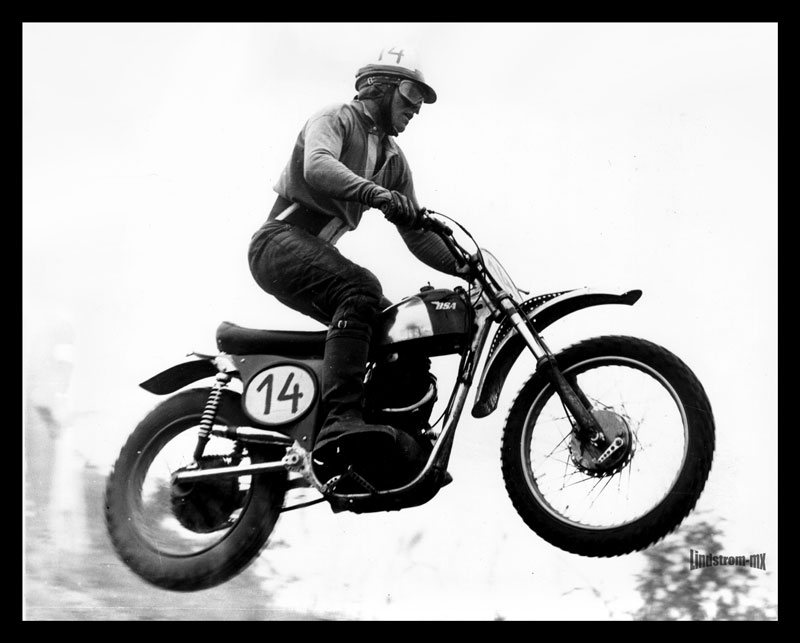 John Banks racing at Prerov Czechoslovakian 500MX GP 1968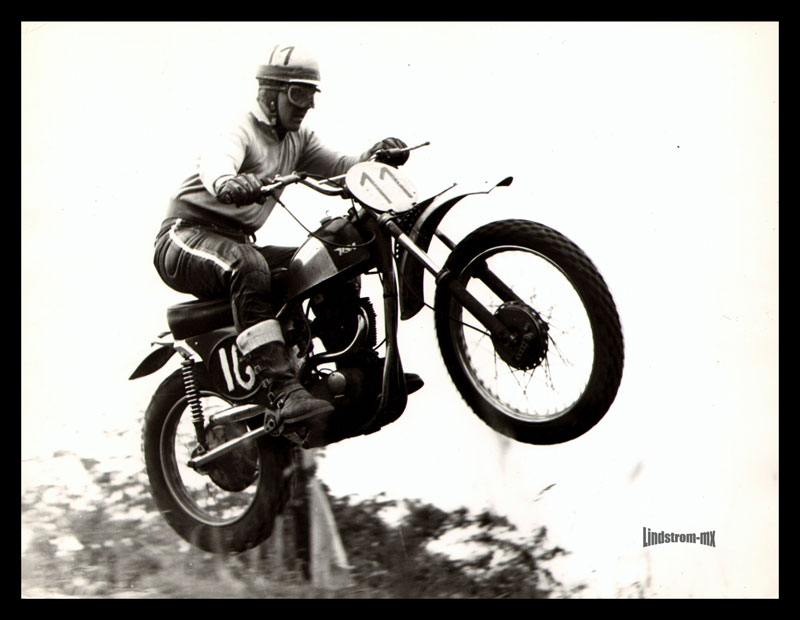 Vic Eastwood racing at Sedlcany Czechoslovakian 500MX GP 1967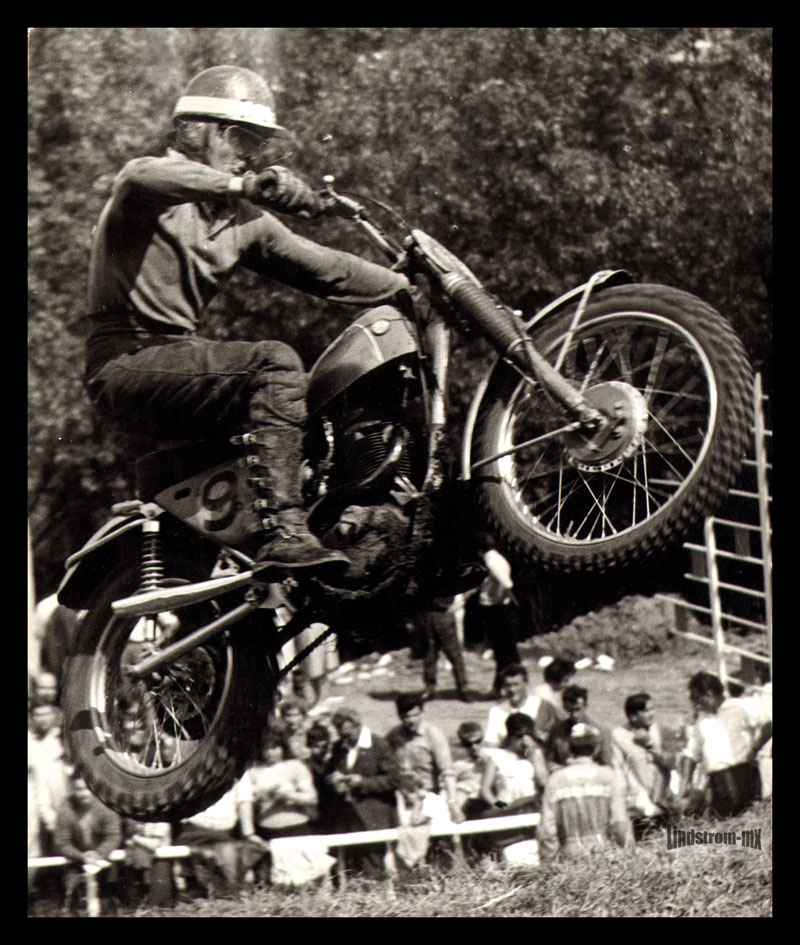 3 times Jeff Smith BSA racing at Sedlcany Czechoslovakian 500MX GP 1967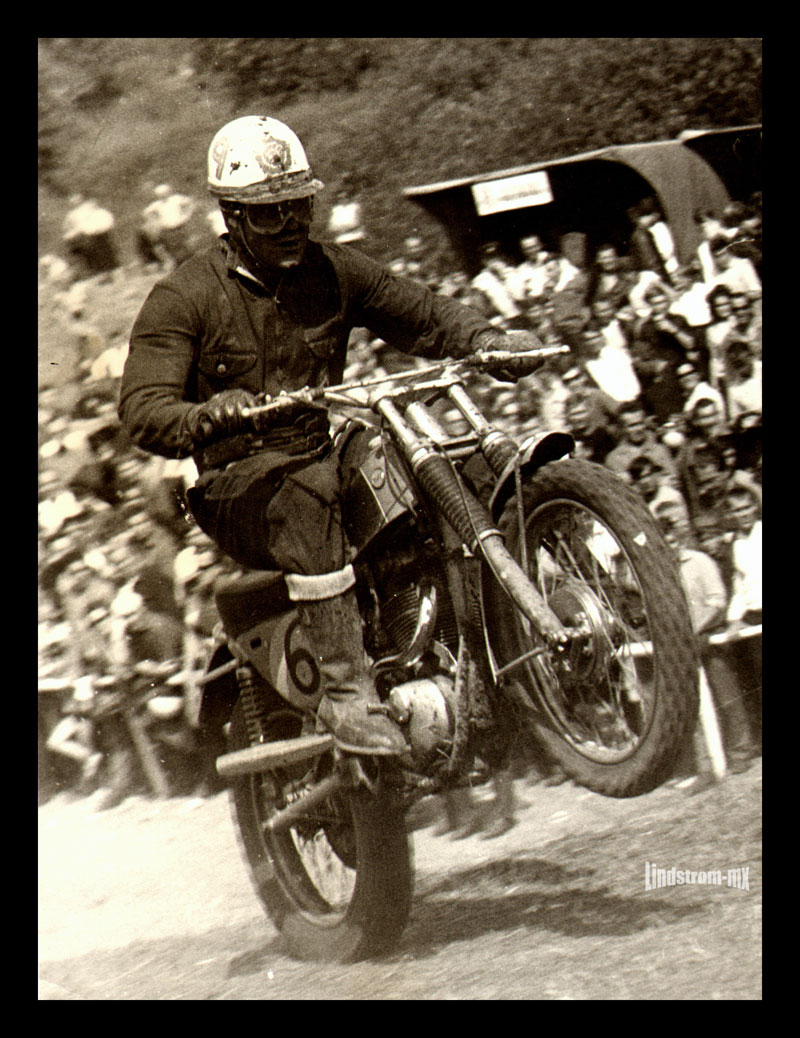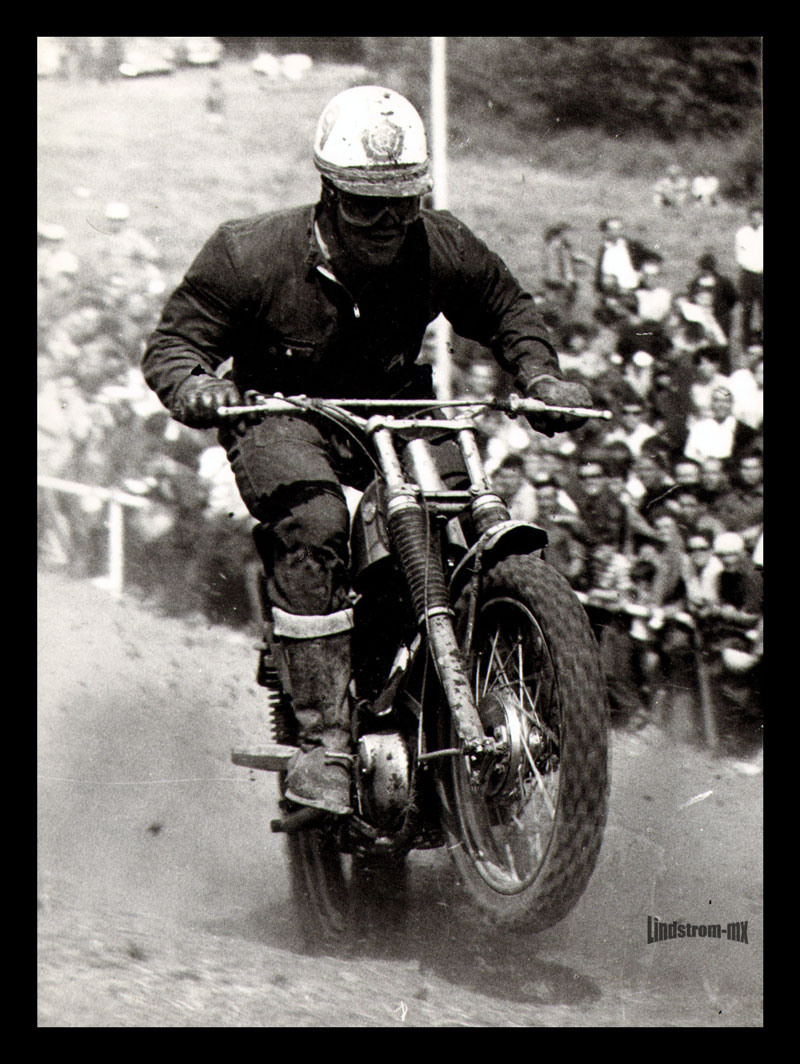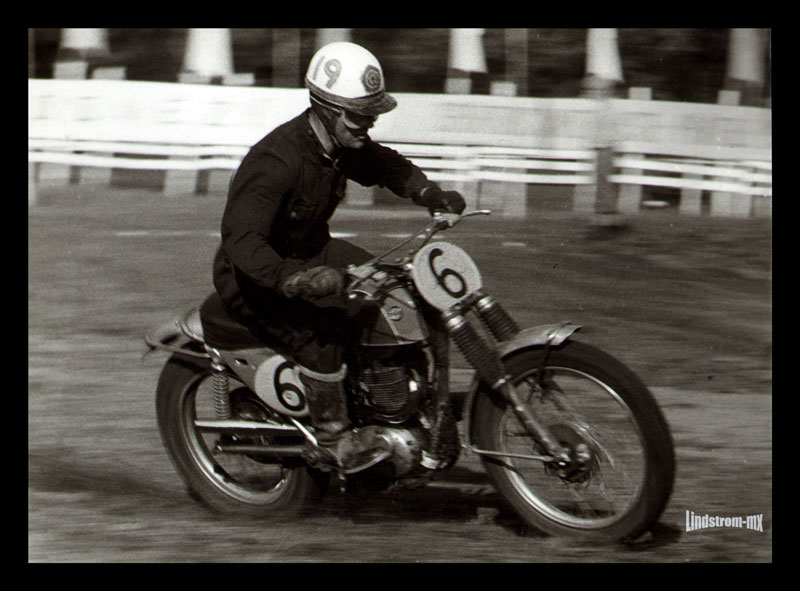 130106 updated 6 pic's
Hello MATS,
This time I send you something special !
Here are two of my recent concepts for modern FLINK & LINDSTROM trials bikes.
I hope one day we will have genuine SWEDISH TRIALS BIKES !!!
CONCEPT is to have MODULAR FRAME done with magnesium ultralight casted and machined parts for headstock and seat base,joined by large diameter
carbon fiber tube (FLINK) or titanium or steel tubes (LINDSTROM).
So variation of geometry and wheelbase can be easily done, making 125cc, 250cc and 350cc distinguishingly different !
Best Regards from
Justyn Norek Sr.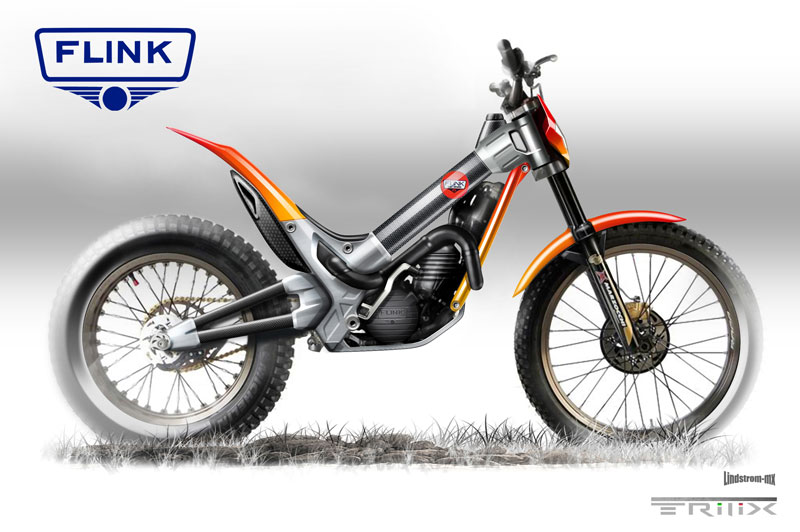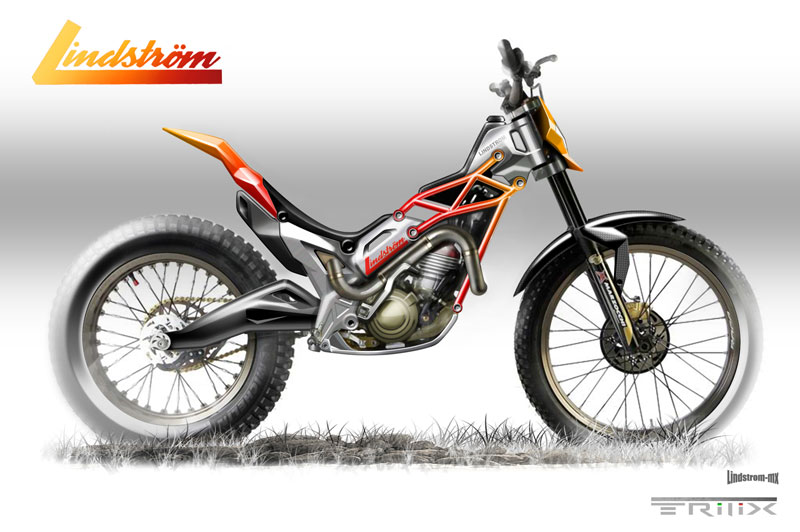 4 More Hedlund pic's from Imola
20130111 Nisse Wedin added more info about this bike. It's a SOH chassi with an early Hedlund DOHC engine
The owner is Jean Mari Mathe from Switzerland who bought it in Sweden.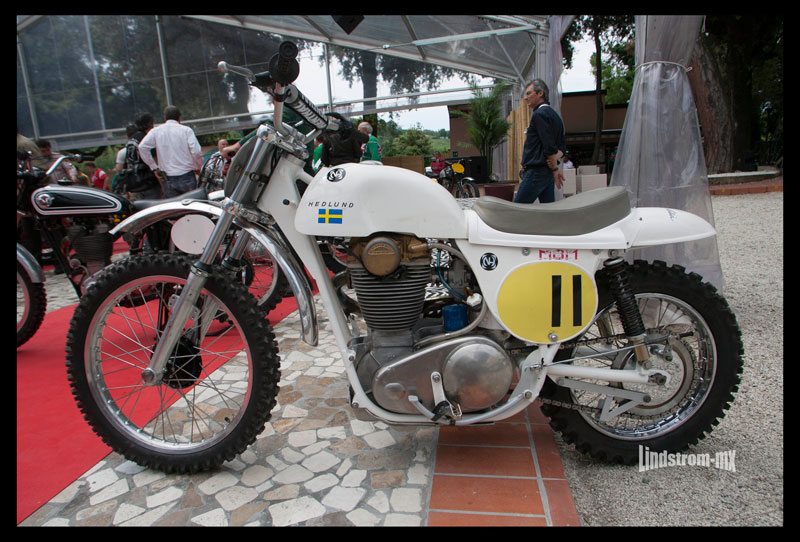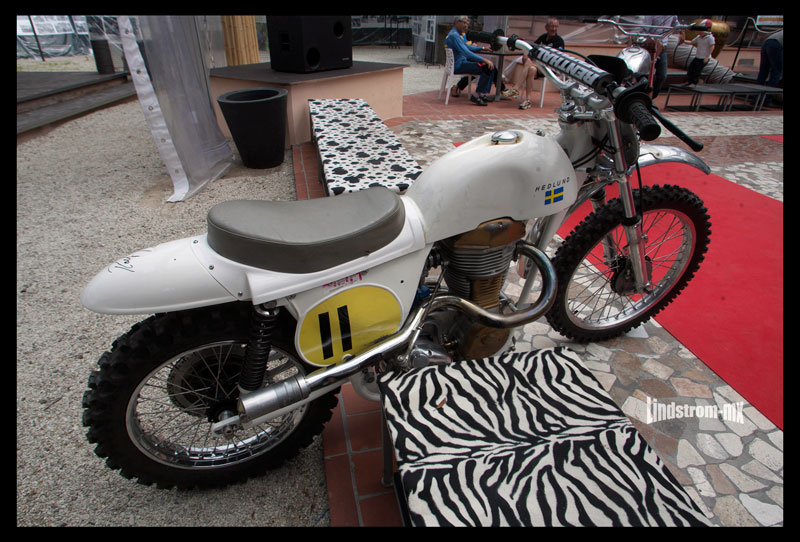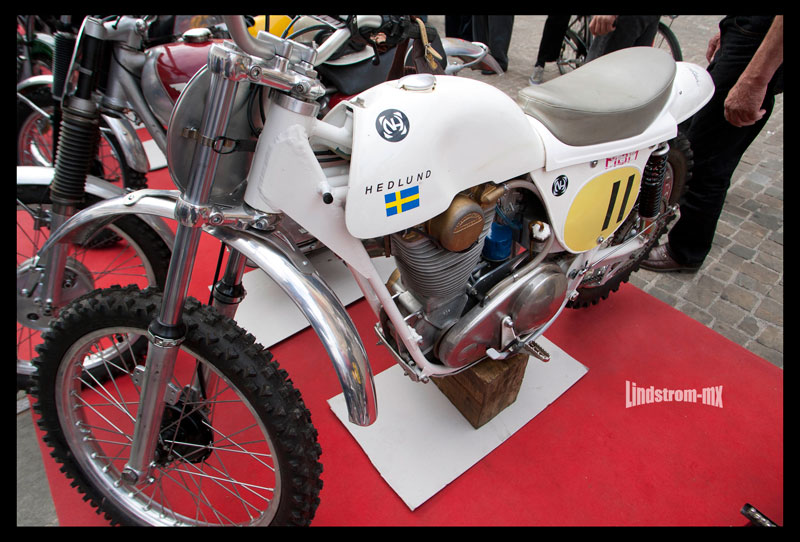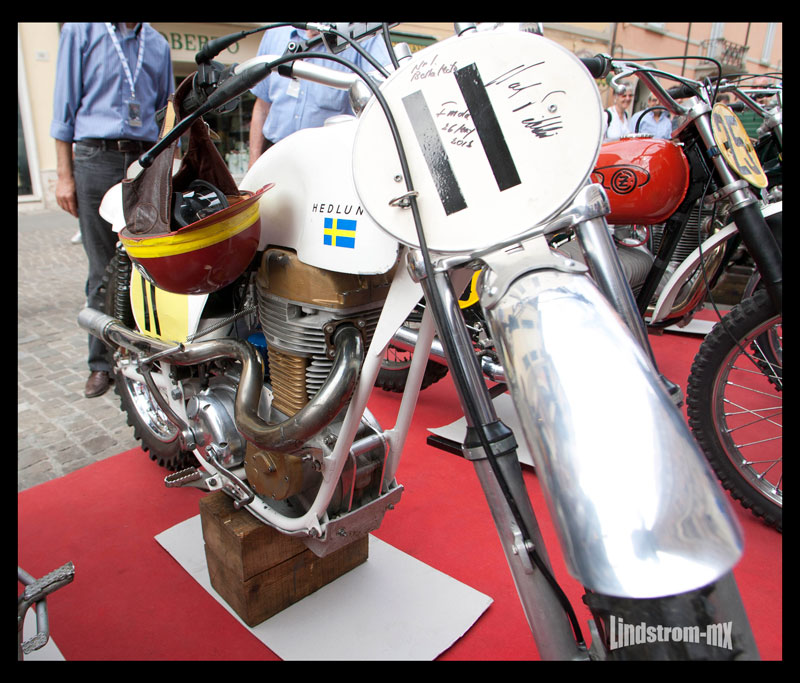 121201 updated 6 pic's
Justyn Junior have visited EICMA Milan Motorcycle Show
Photos of KTM "FREERIDE" electric bike concept and me sitting on CAIROLI's KTM 350 world title winning bike,
Best Regards Justyn Jr.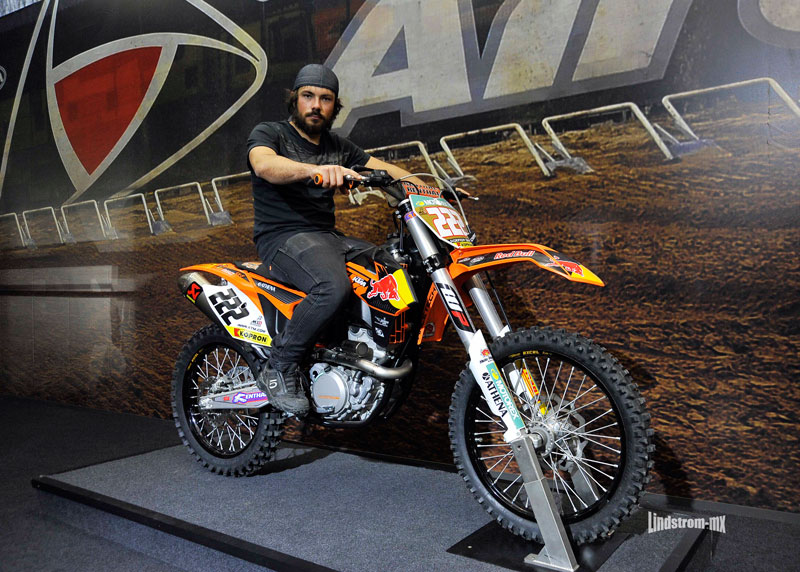 KTM Freeride 2013 Electric bike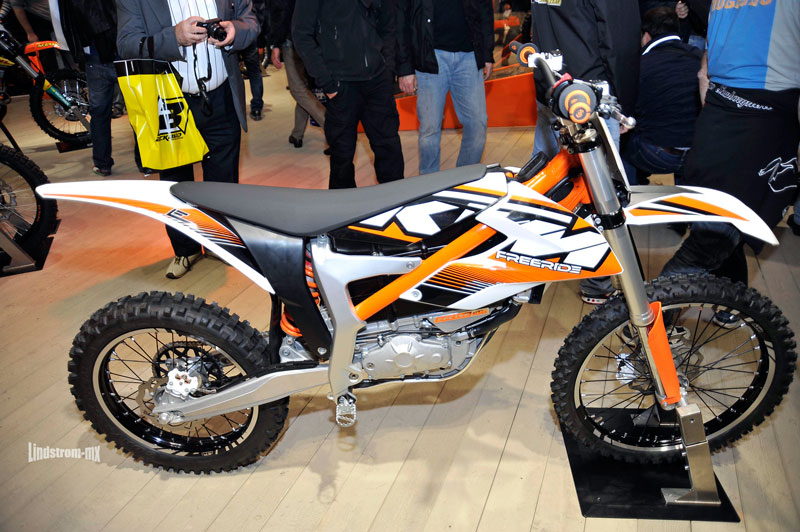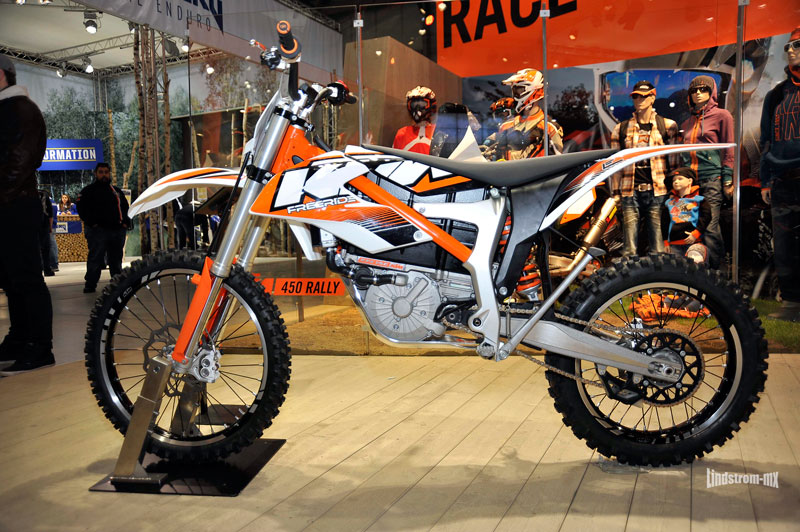 Husqvarna 2013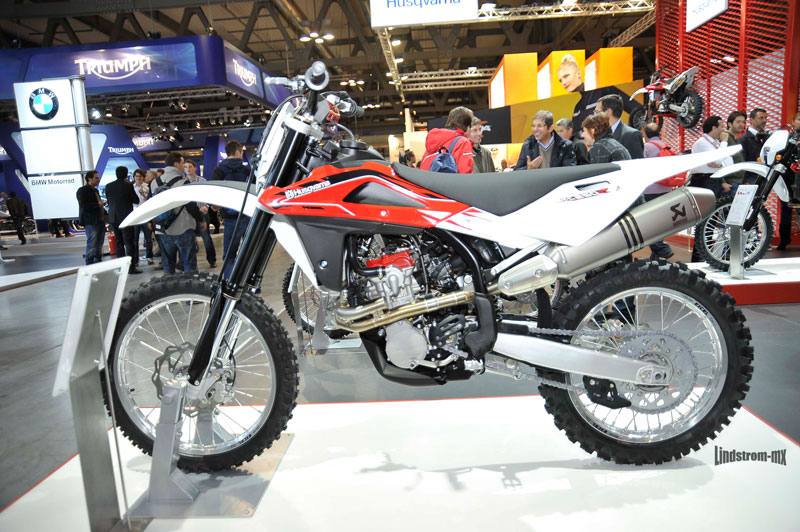 Husqvarna Baja model 2013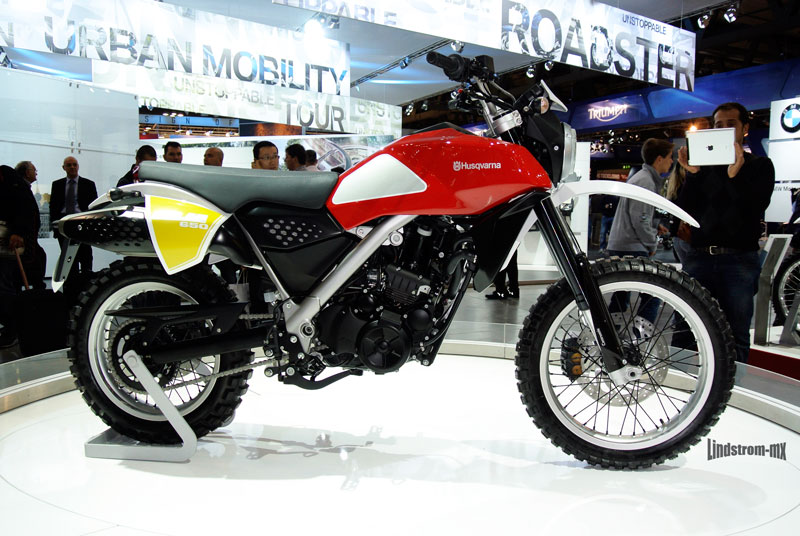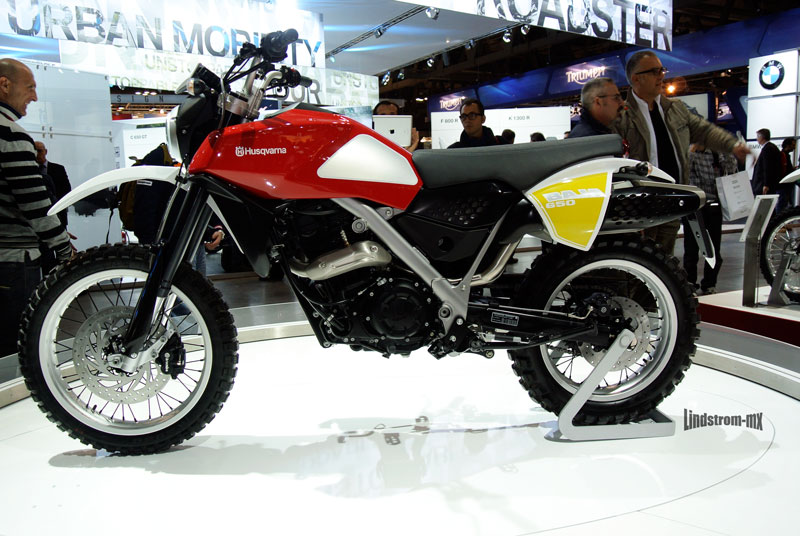 Hello MATS,
Did you hear that PAUL FRIEDRICHS has left us forever on August 30th ?
RIP PAUL ( Ride In Paradise ! )
Regards Justyn Norek Jr,
(TURIN-ITALY)


Photo of Paul Friedrichs done by my father from 1970 German MX GP Beuern program.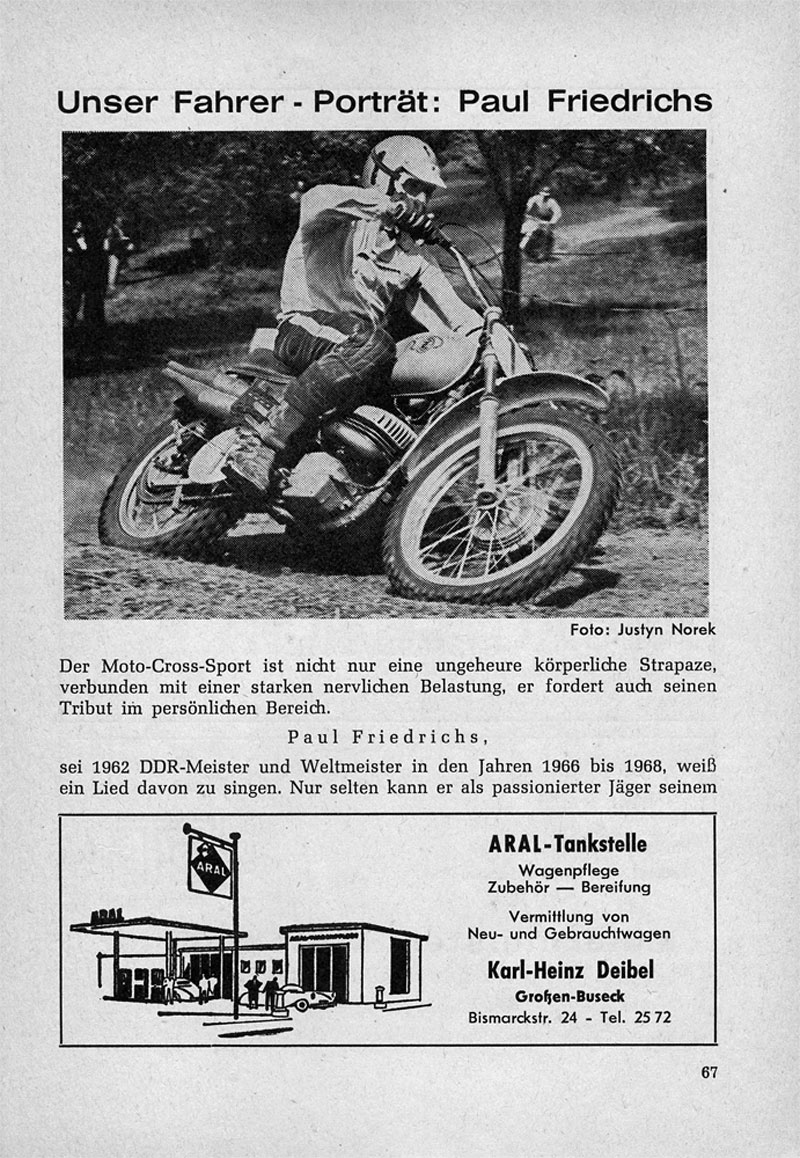 Justyn writes
Hello MATS,
I am 65 and all my life was very keen about MOTOCROSS and TRIAL. I have seen your beautiful WEB site with rare information about SWEDISH MX bike, and it's really FANTASTIC !
I would like to contribute to your site with some photos in my possession, some done by me and others done by others photographers. So I send you some photos of my friend Torsten Hallman in action on his HUSKY.Hope you will like them.
In 1960's I was active as motocross photographer of MX GP's and send you some photo samples.
Following a sample photos of TORSTEN HALLMAN racing in Poland in 1968 done by me at 250 Polish MX GP at SZCZECIN.
Best Regards
Justyn Norek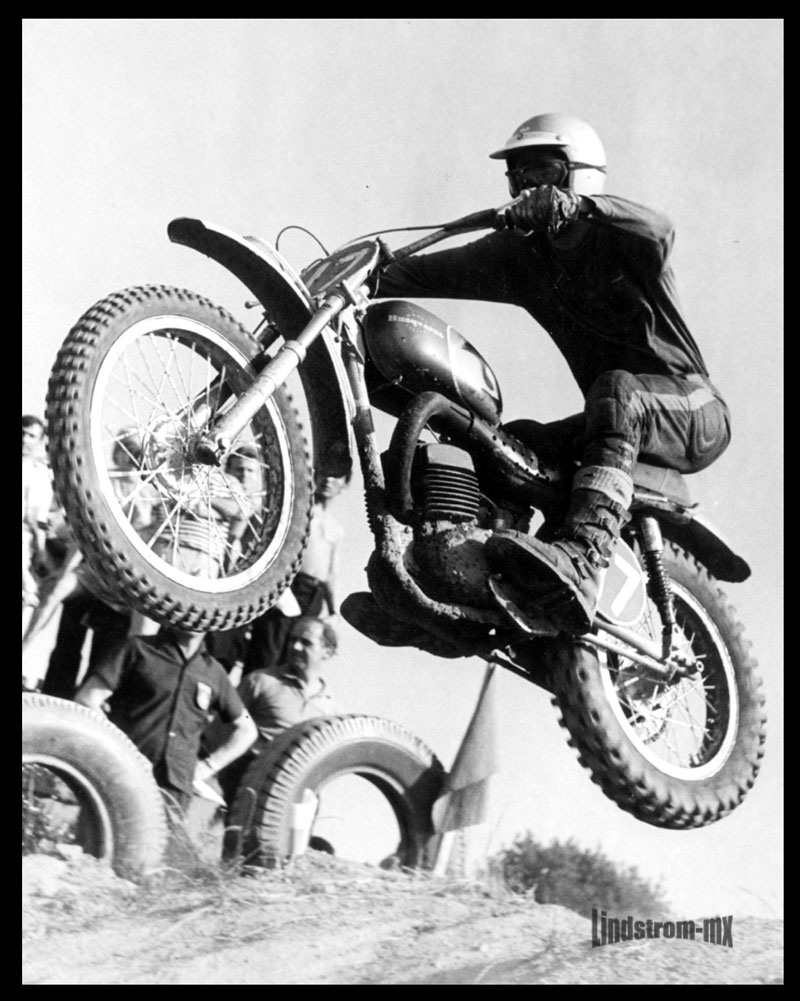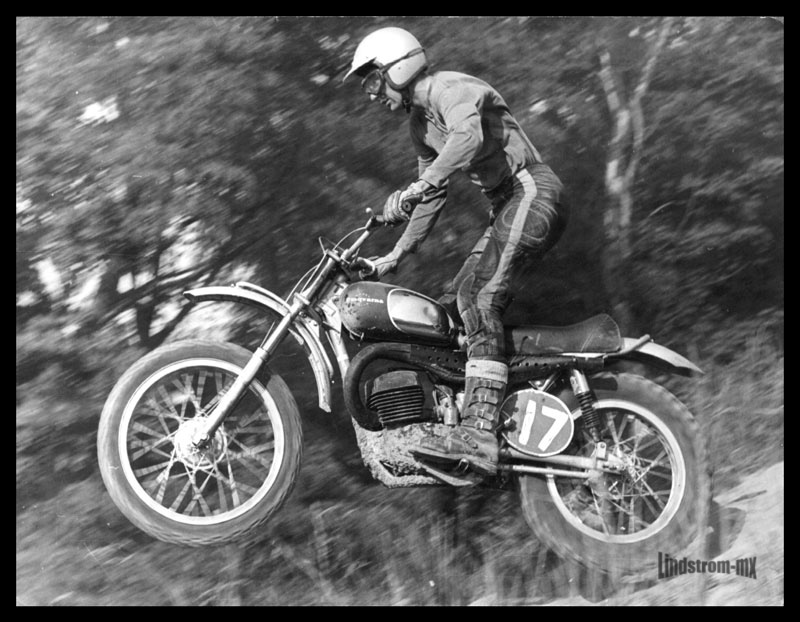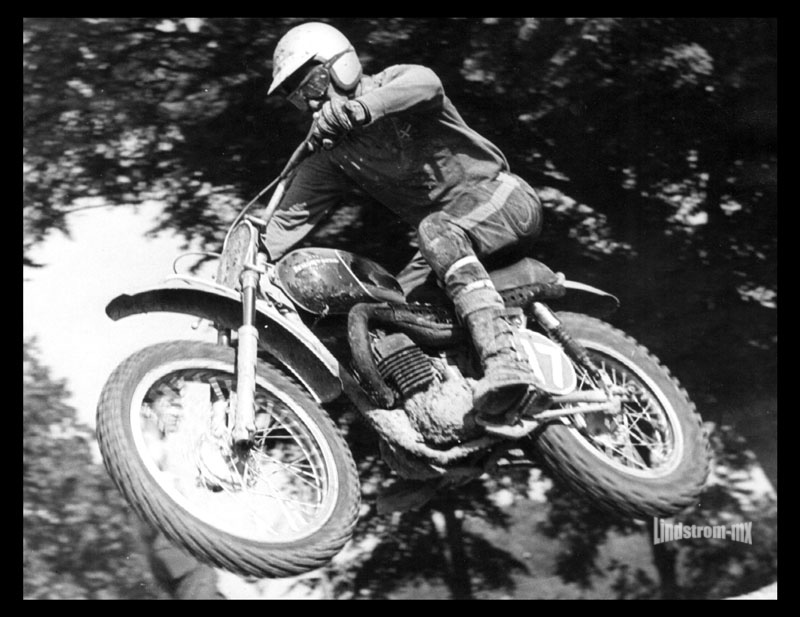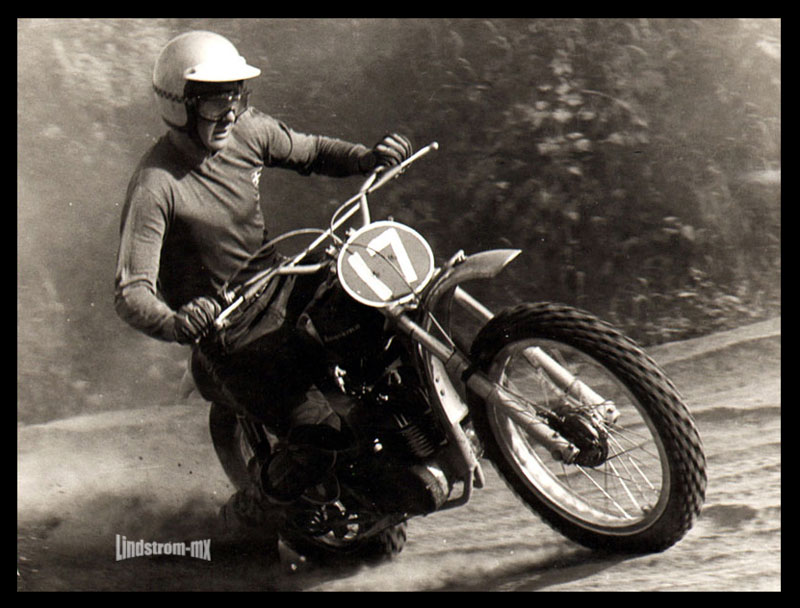 Poland 1967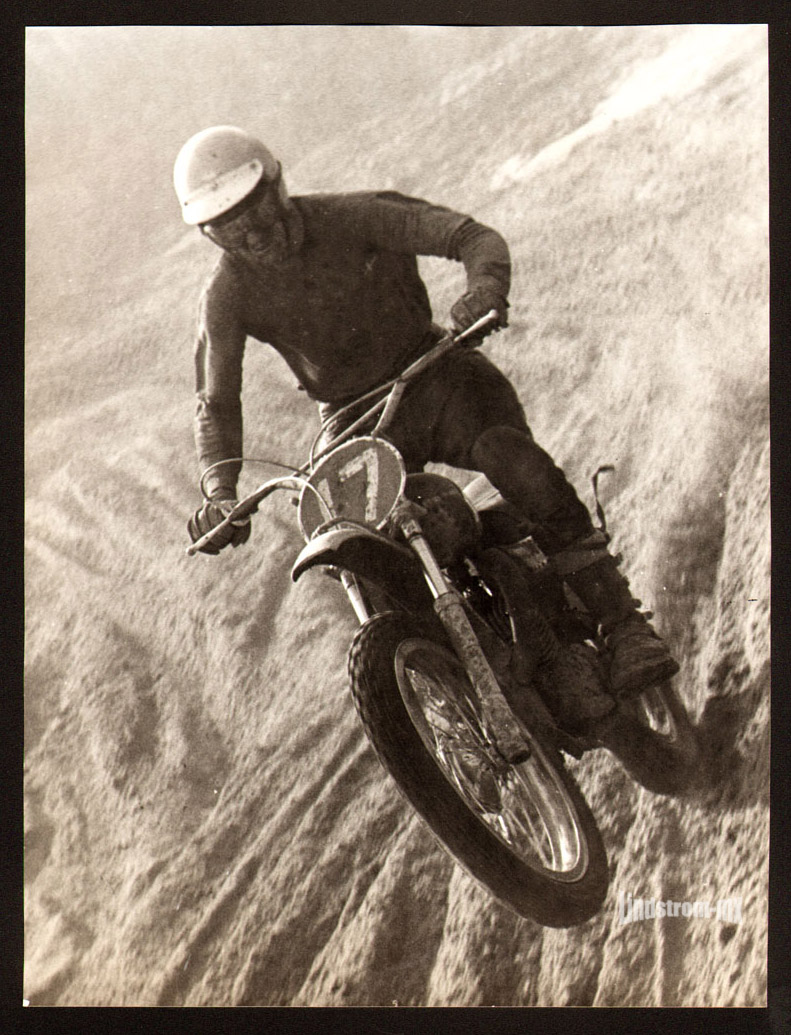 Åke Jonsson 3 photo's from Czech GP 1969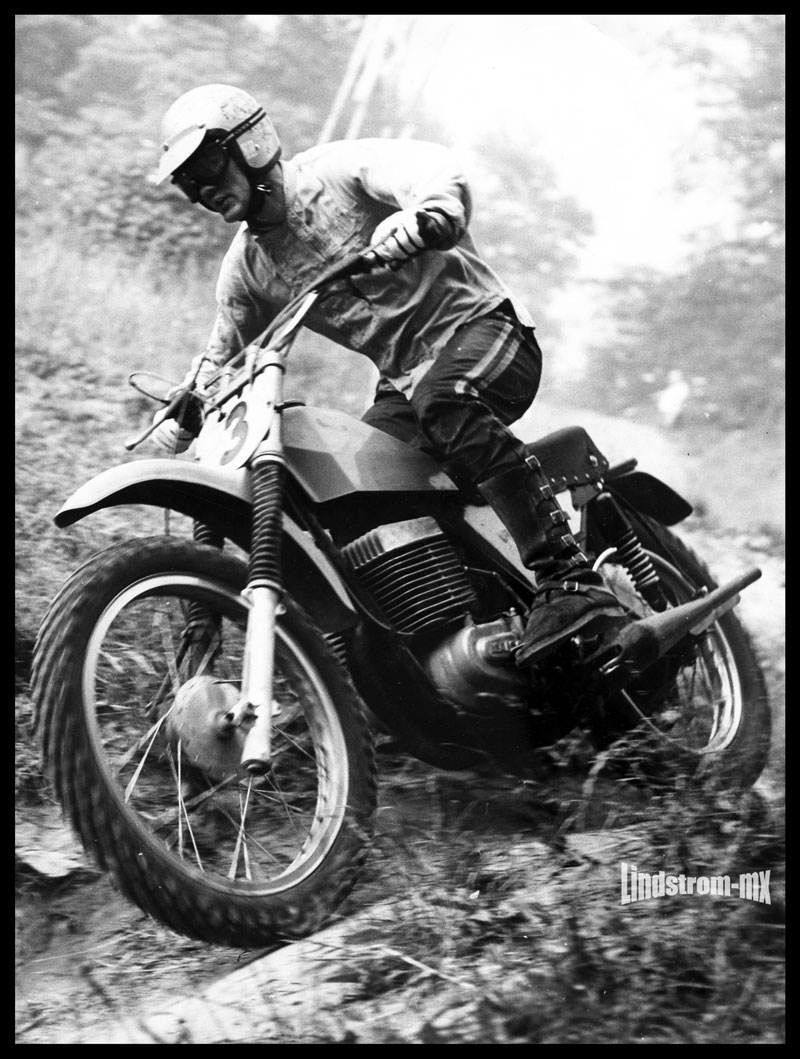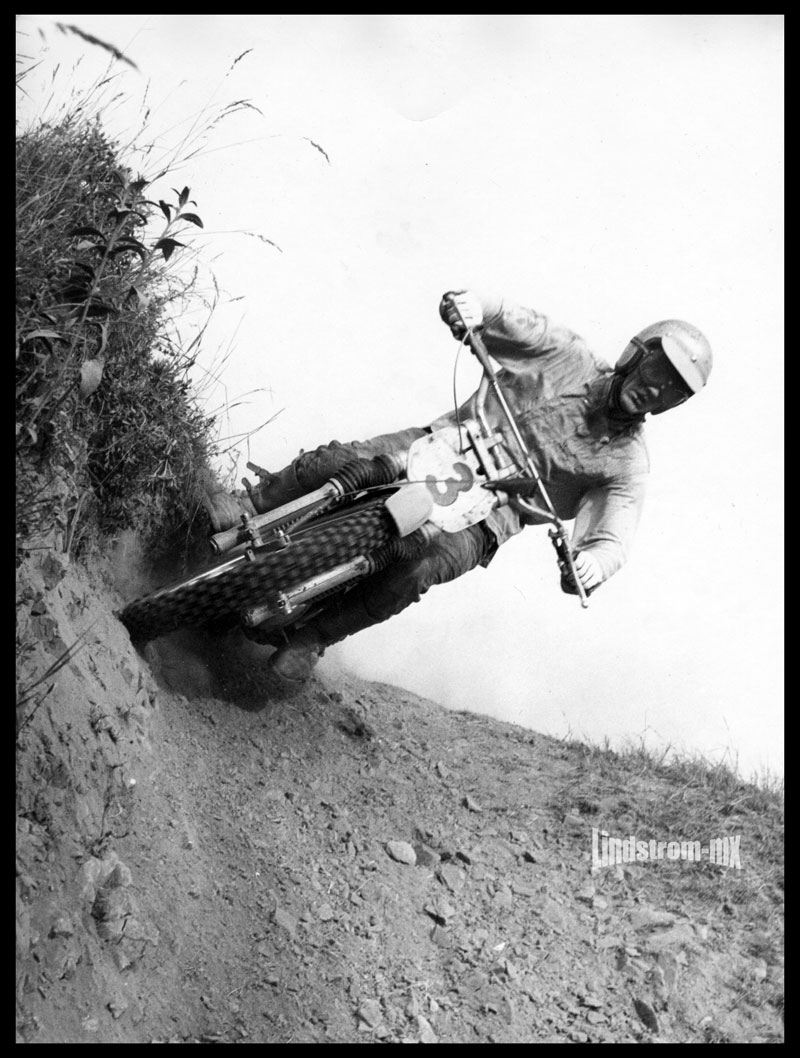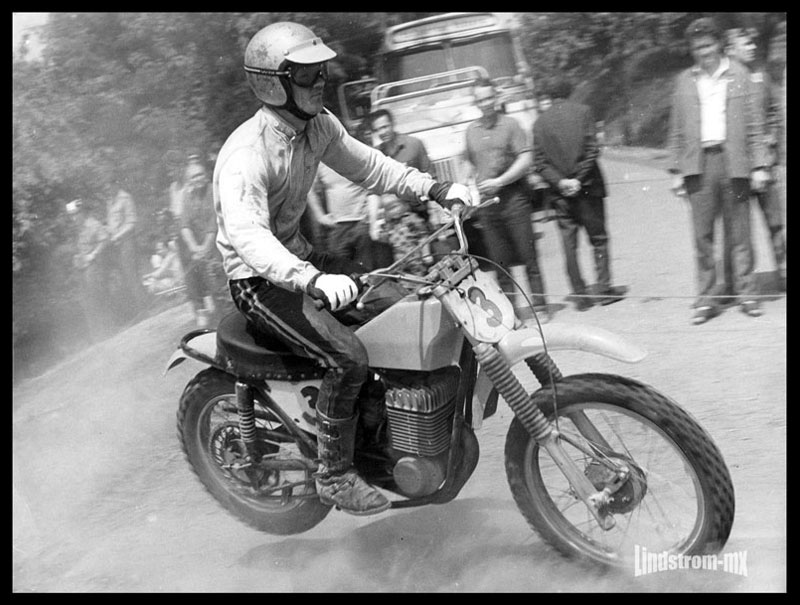 Torleif Hansen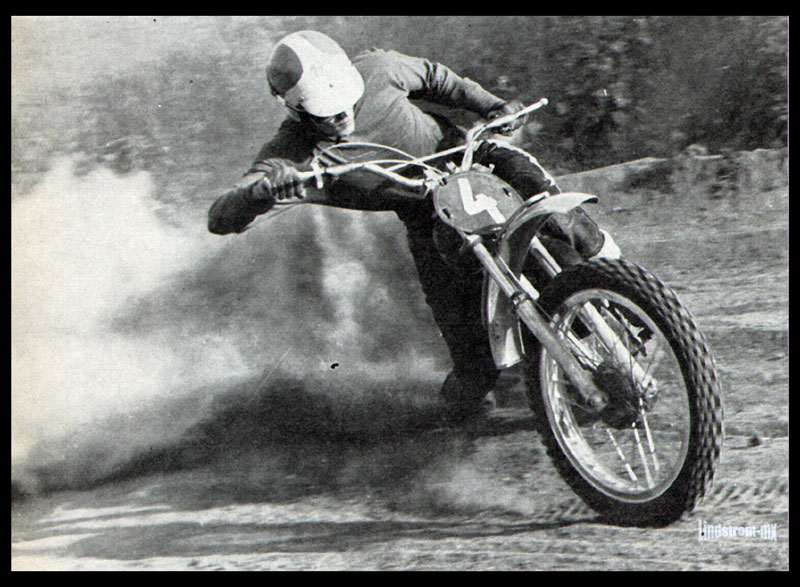 Olle Pettersson on his Suzukiprototype 1967 Poland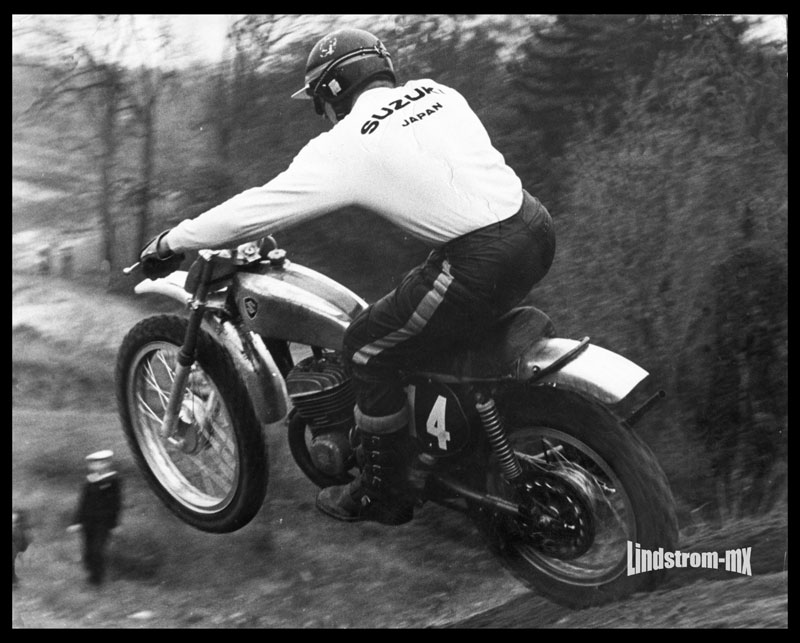 Bengt Åberg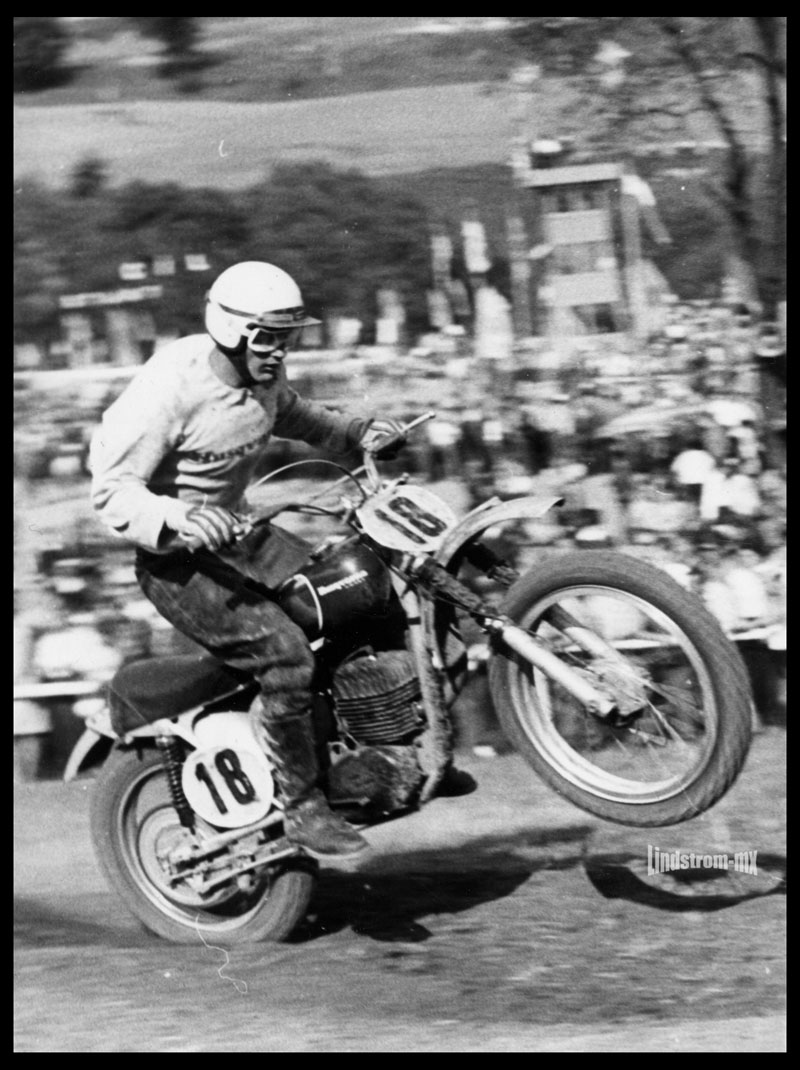 Christer Hammargren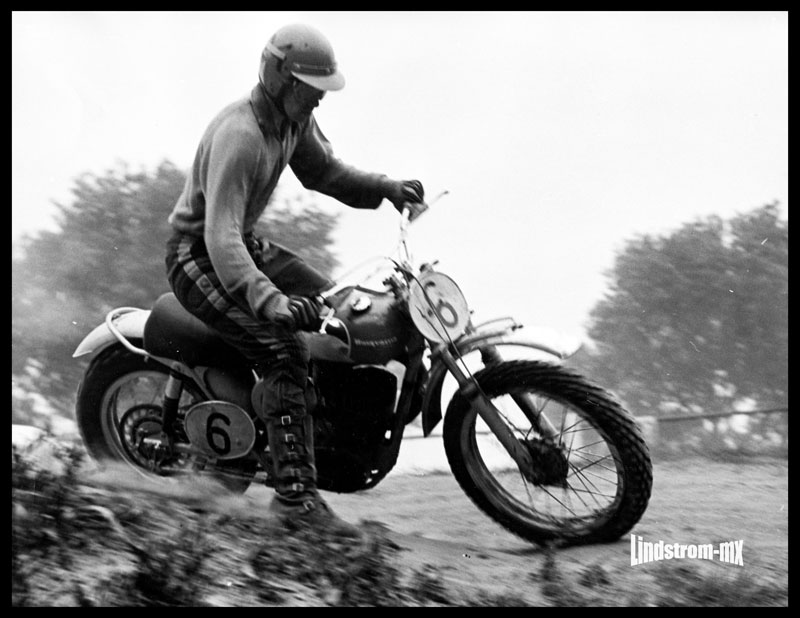 Bill Nilsson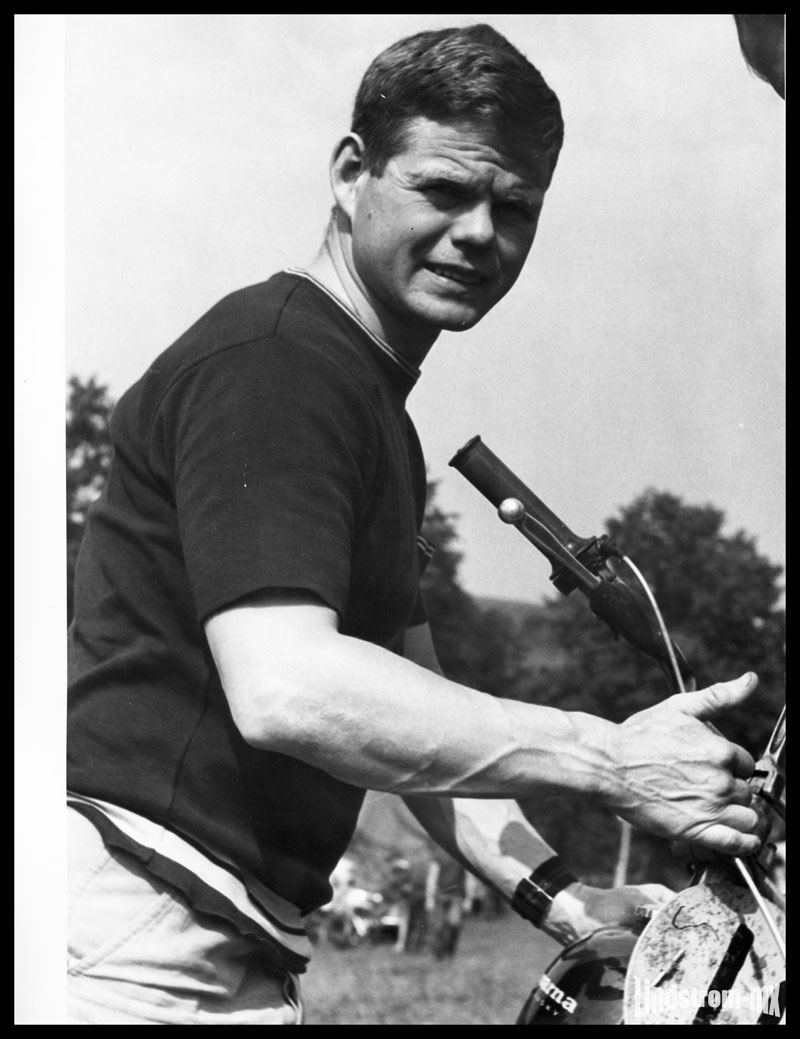 2012 Imola
Torsten Hallman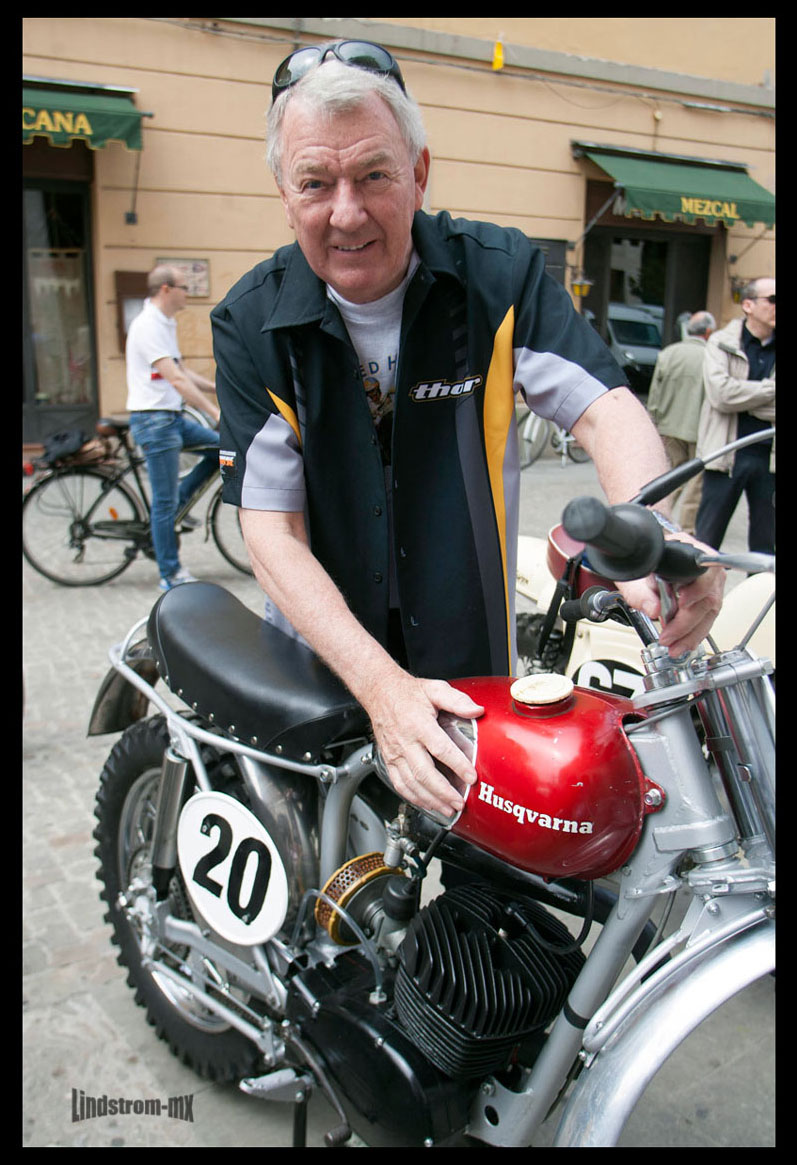 Gunnar Johansson Sten Lundin och Rolf Tibblin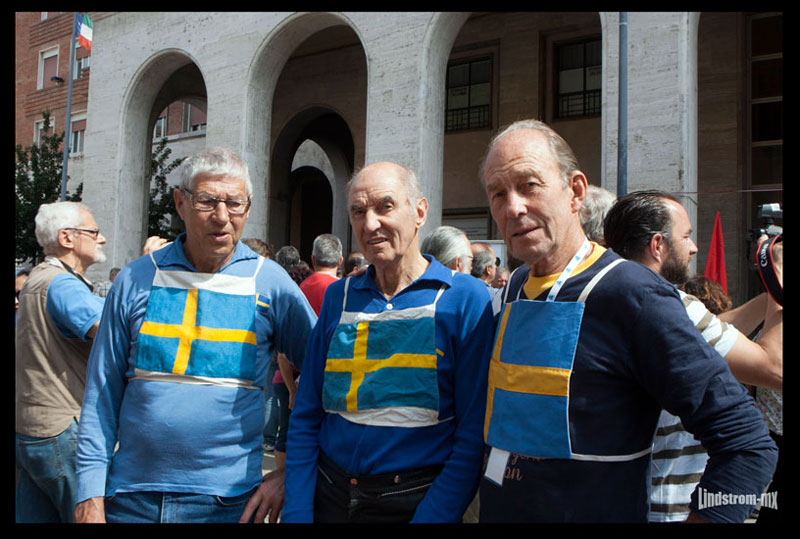 Sten Lundin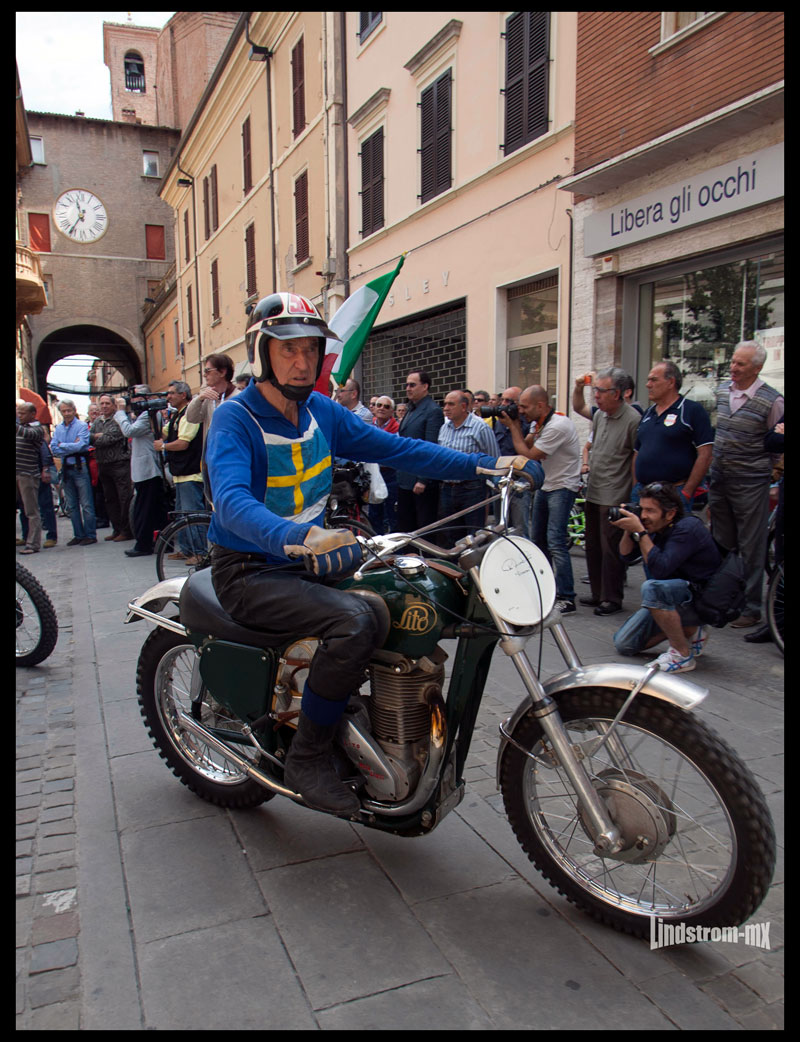 Rolf Tibblin och Torsten Hallman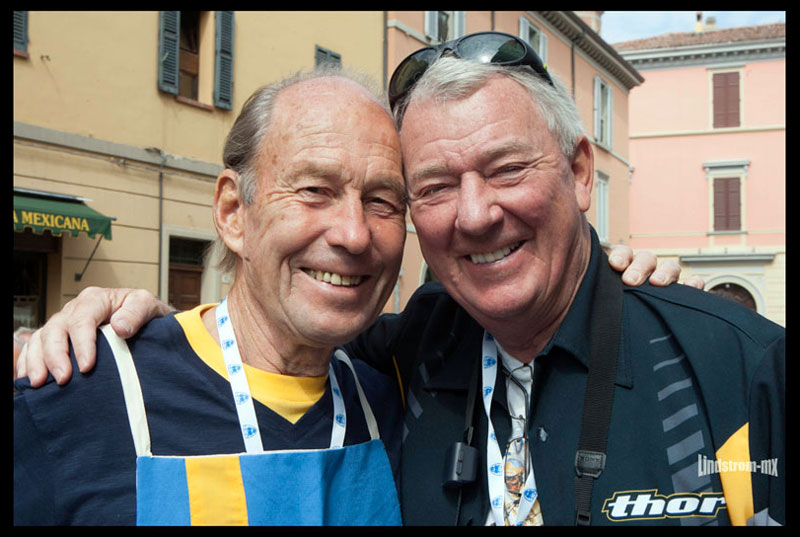 Hedlund Bike at Imola 2012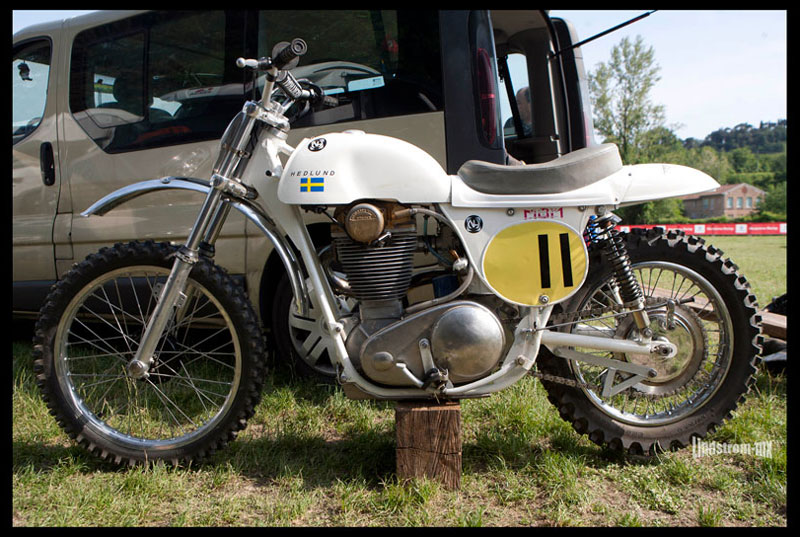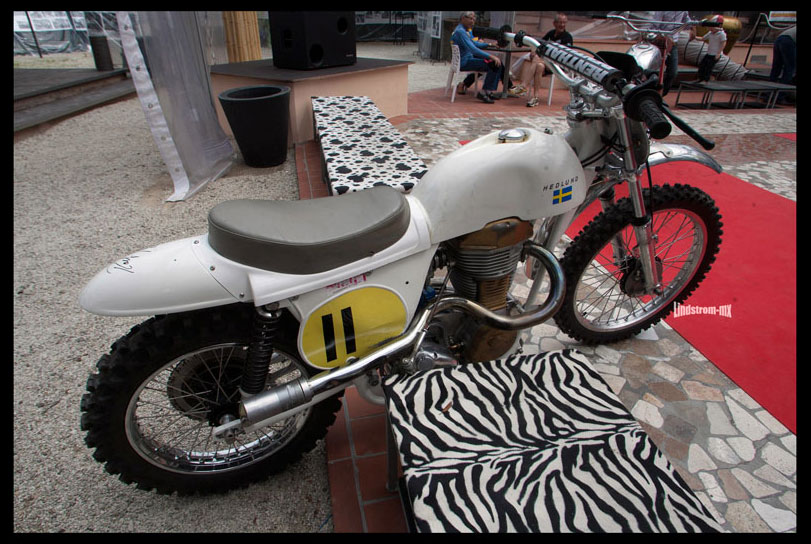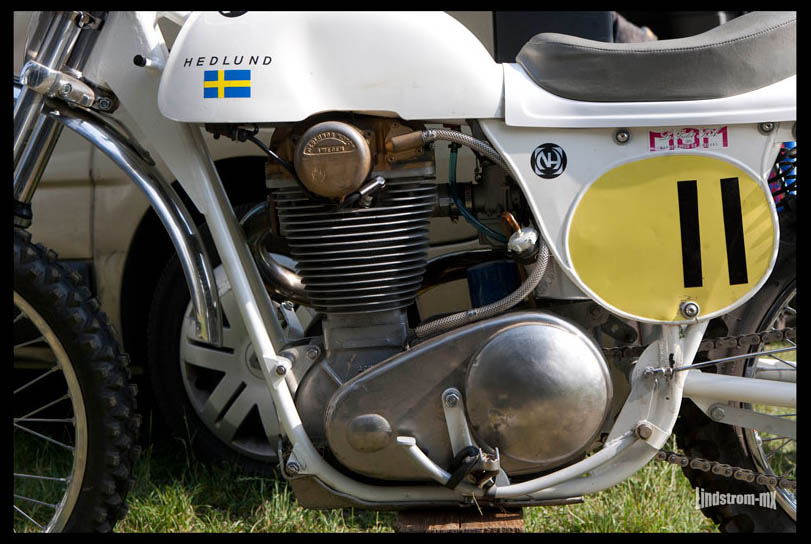 Besides an MX photografer Justyn also constructed MX glasses!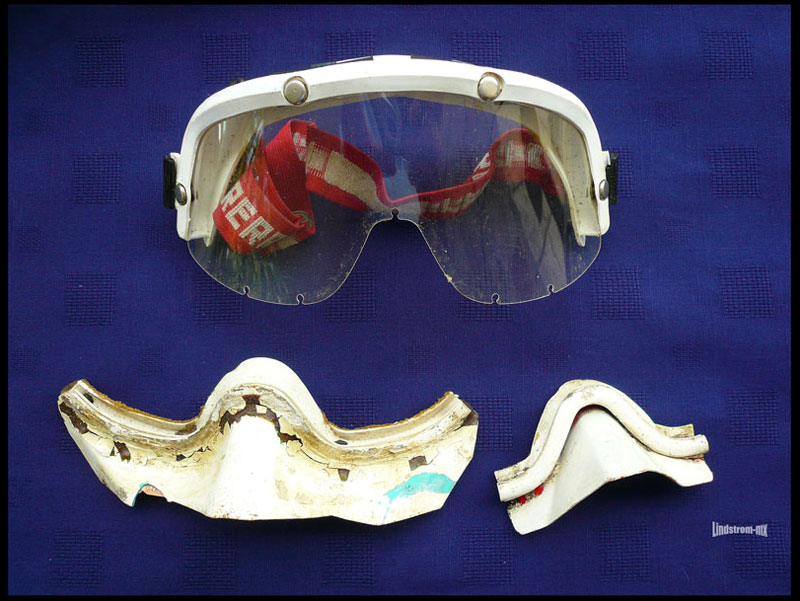 And he is also a famous designer!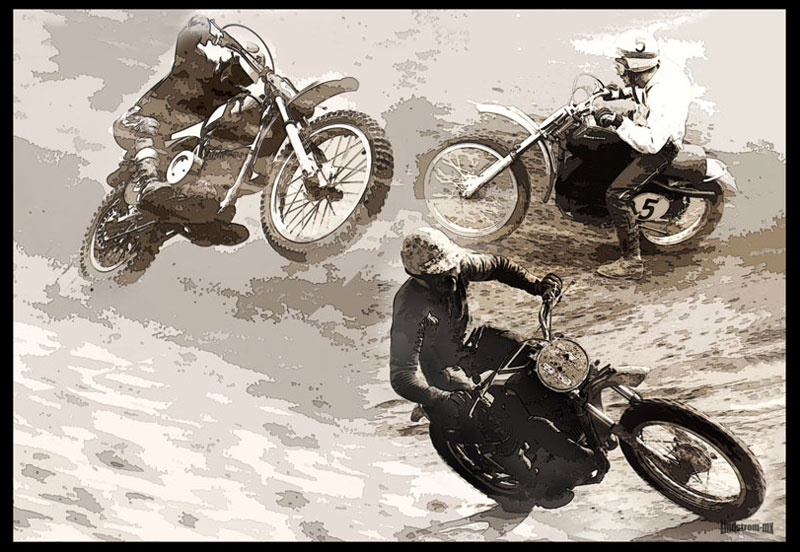 Hansen Jonsson and Hallman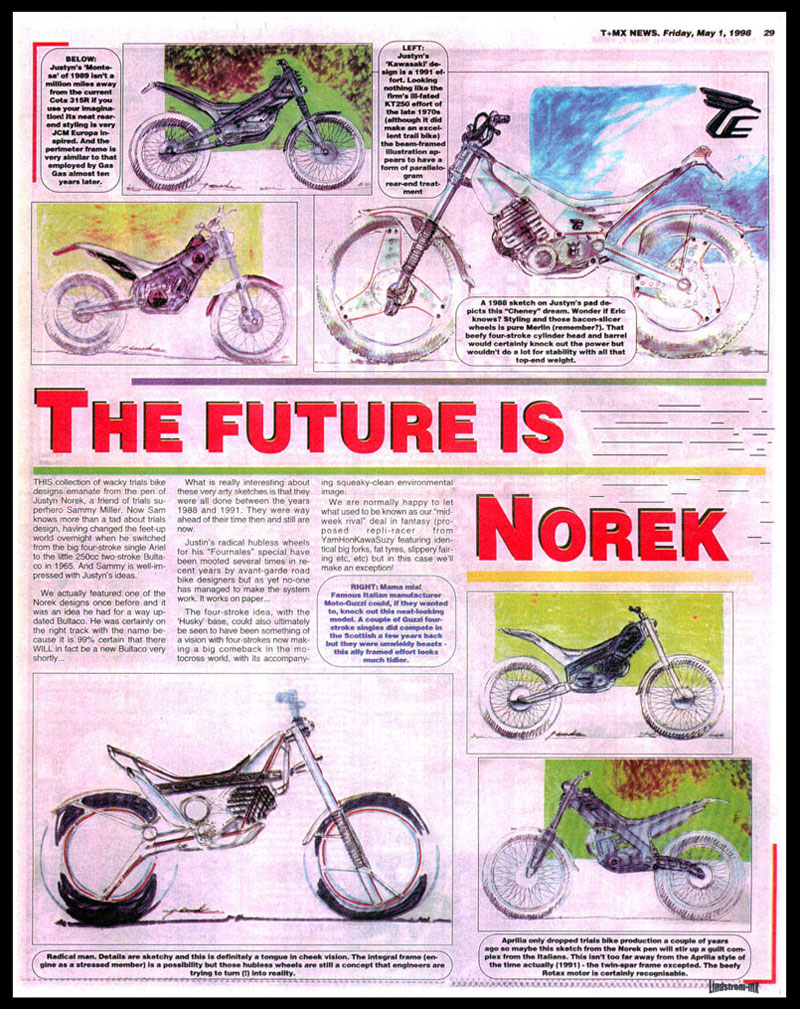 Trial bikes for future 1988 - 1991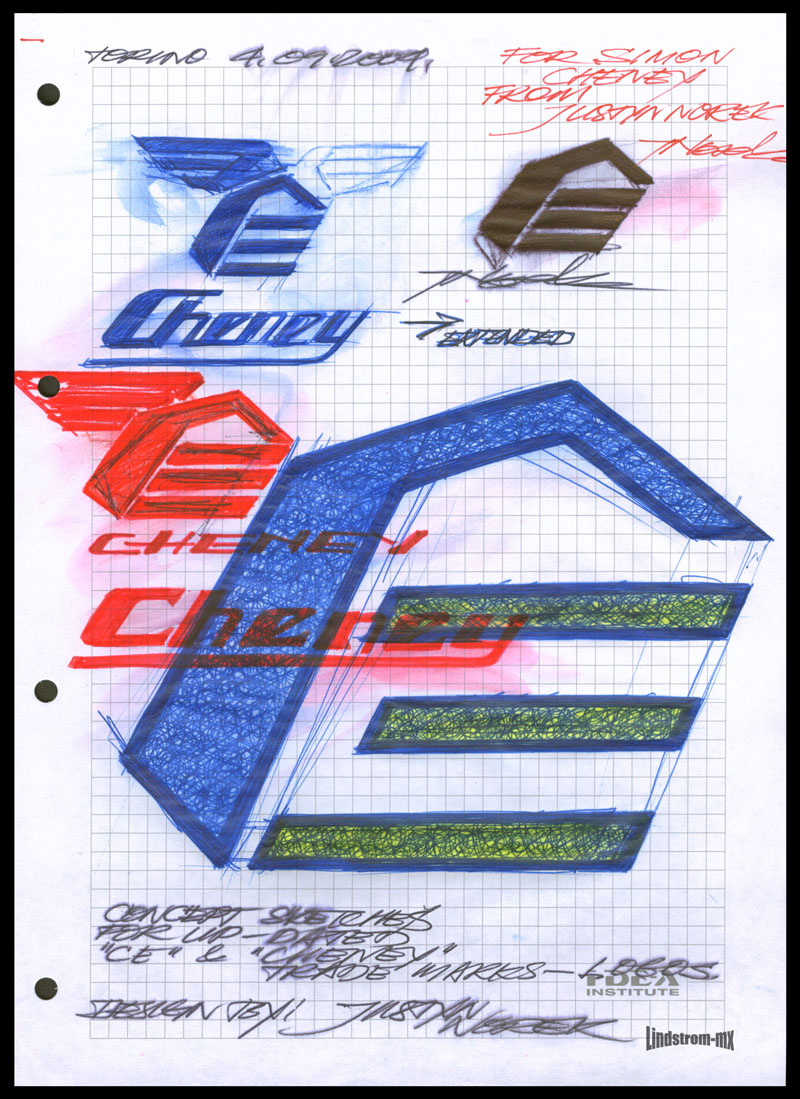 Original drawings for Cheney Logo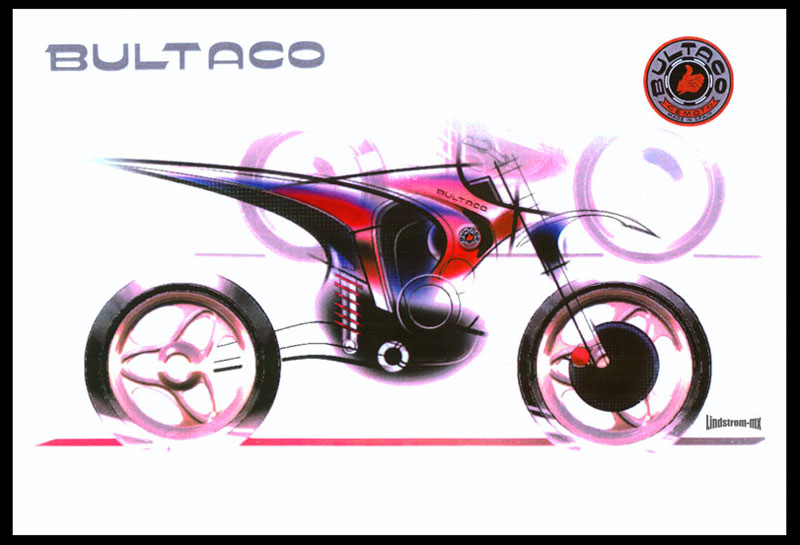 Future Bultaco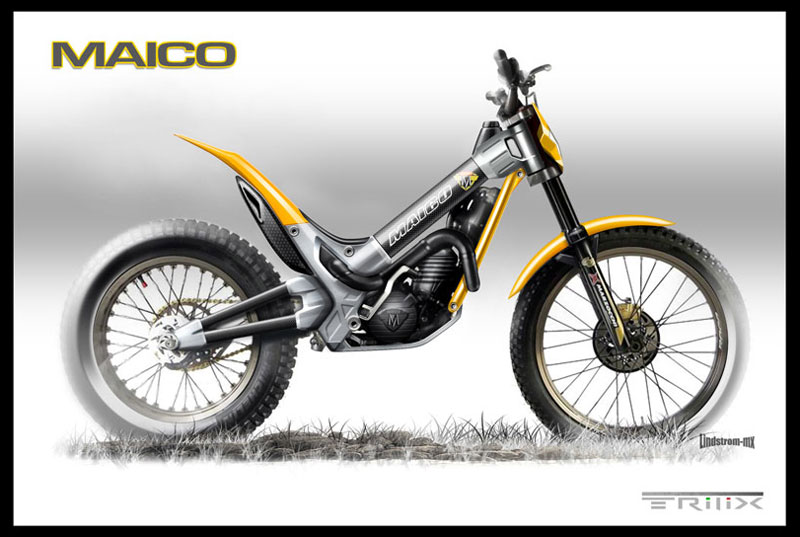 Future Maico
Much more to come!