OWA mx bikes from Farstorp
OWA is short for Olle W Andreasson also known as Fällekrogaren.
OWA story by Nisse Wedin and from the magazine MC Veteranen 1988
Uppdated with more OWA pic's
Four ex OWA drivers, with Nisse Wedins OWA 250cc
From left Bengt Ahlström MX 500, Göran Lundgren Trial 250,
Bengt-Arne Bonn MX 250 och Bo Pettersson MX 500.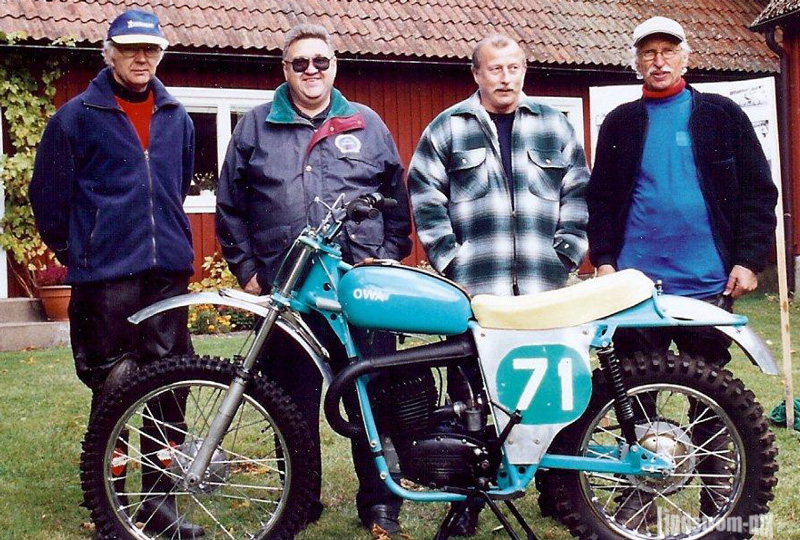 This is an actionphoto of Bo Pettersson in a race at Skillingaryd, testing "Finbergs construction",
the OWA 250cc prototype engine in an EG chassi.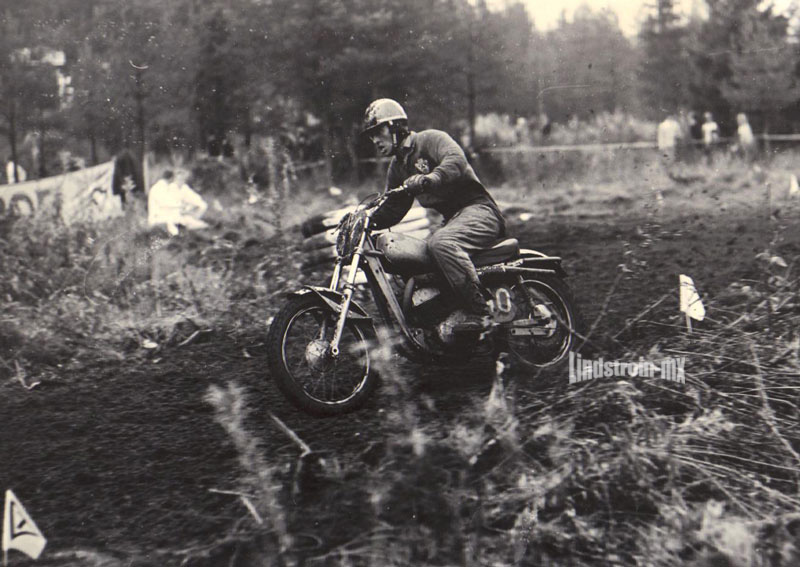 Pic's of Bo Petterssons OWA outside the "factory" in Farstorp/Riseberga
Nisse writes; Theese are pic's of Bo Petterssons OWA bike from 1963-64. BSA/Albin the engine comes from one of the Bornebusch´s brothers Lito/BSA. The chassi is built by measuring the original Litochassi but not copied, instead with Olle's own idéas.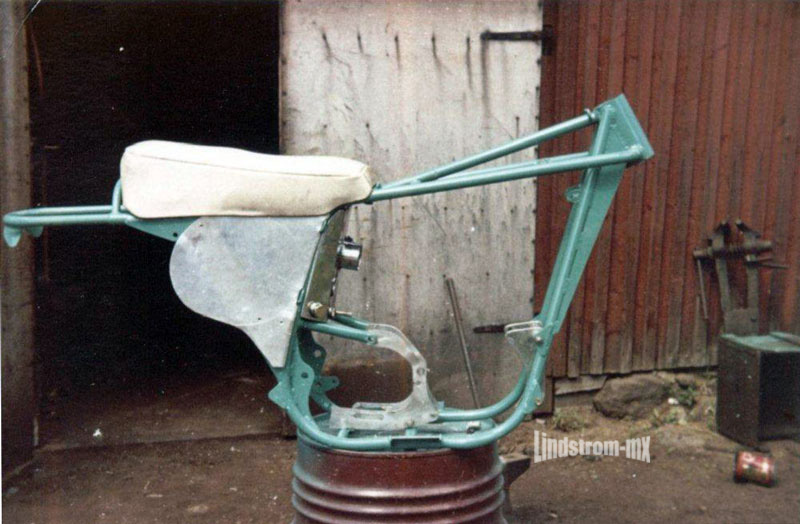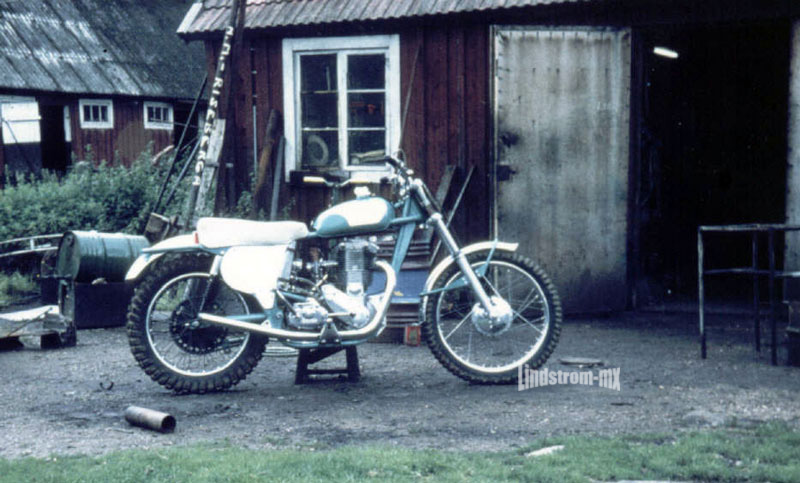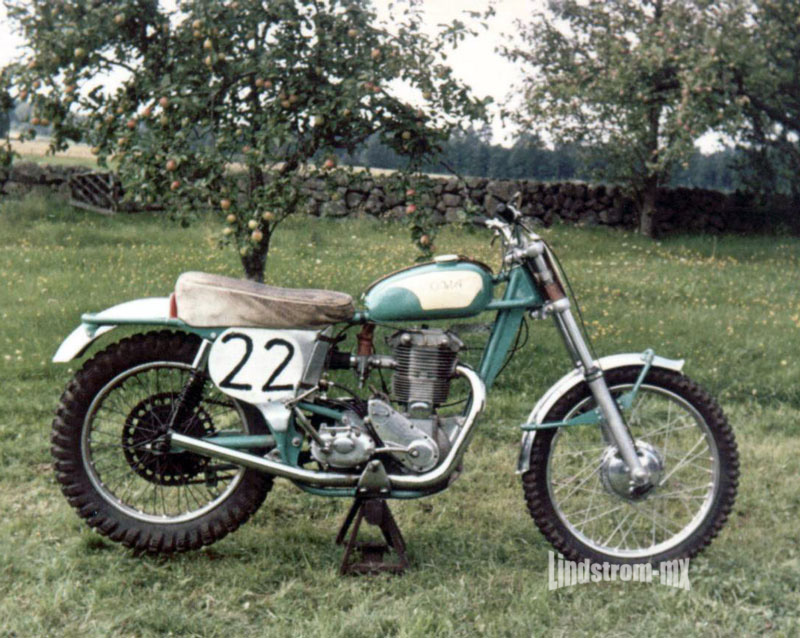 OWA/HVA 250 "double pipe" chassi 1966
Nisse Wedin has built this bike from the chassi Olle W Andreasson shows in the OWA story.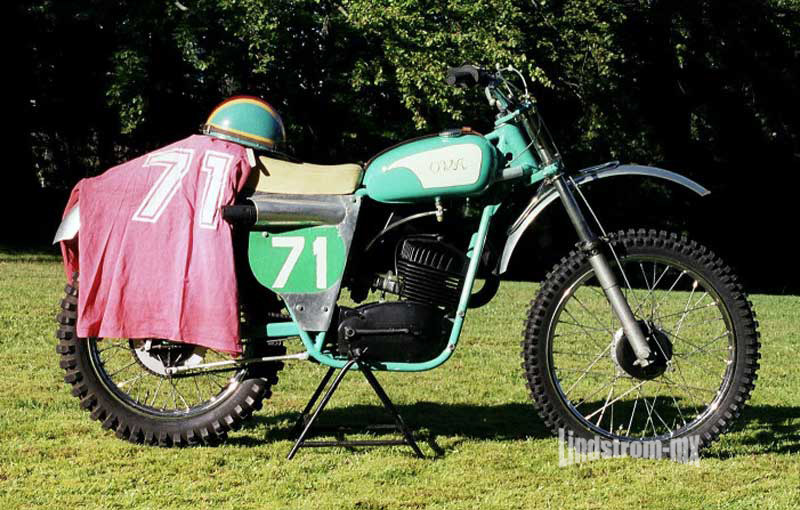 Olle W Andreasson admires the bike!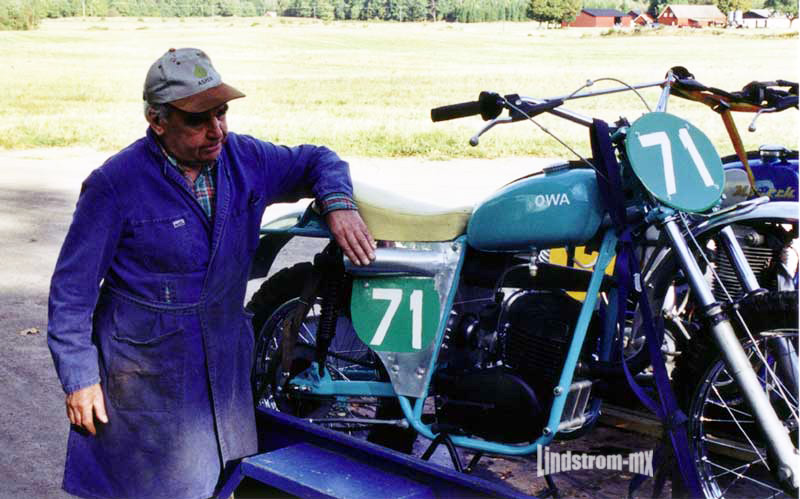 Theese 2 pic's are from Finland and Tapio Hartikainen
He has renovated Bengt Arne Bonn's bike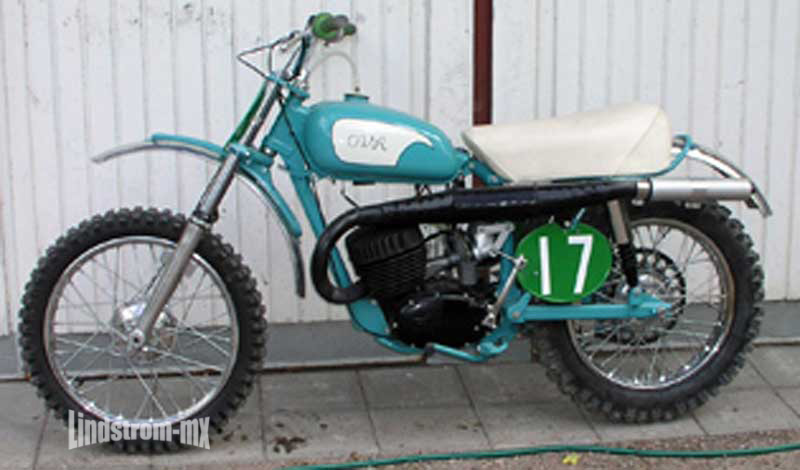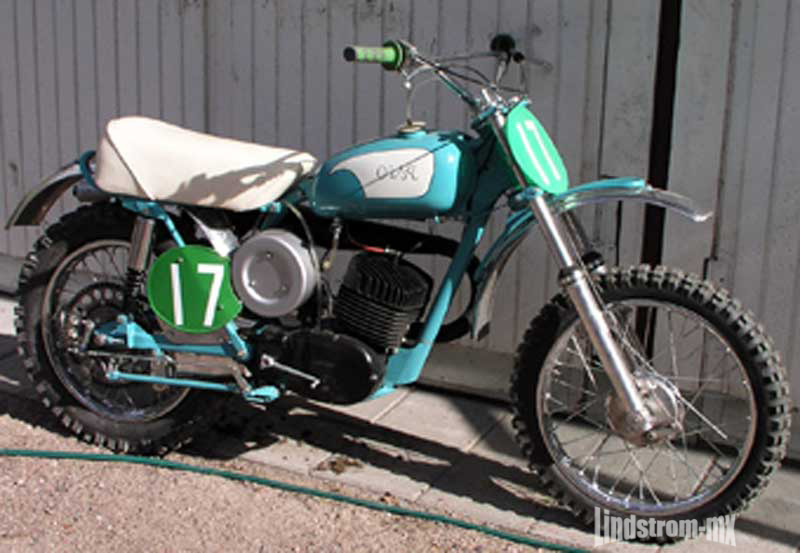 Pic's of Kuno Larssons OWA trials bike ex Göran Lundgren.
Even the trailer with the bikes are OWA, constructed by Olle W Andreasson.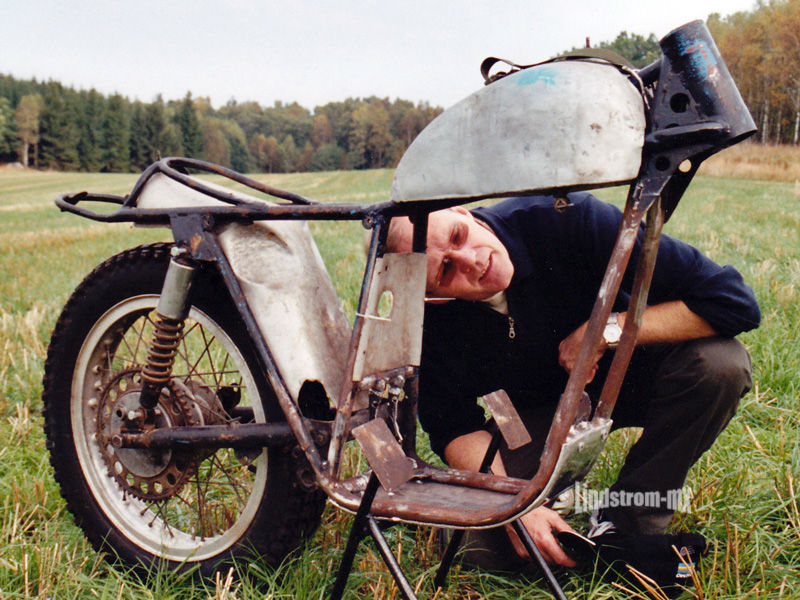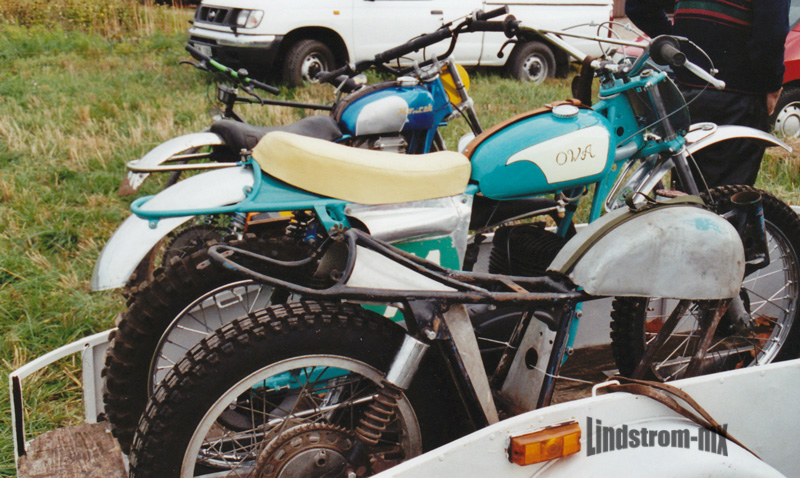 Pic's of Nisse riding Jan Finbergs OWA/BSA in the late 1980's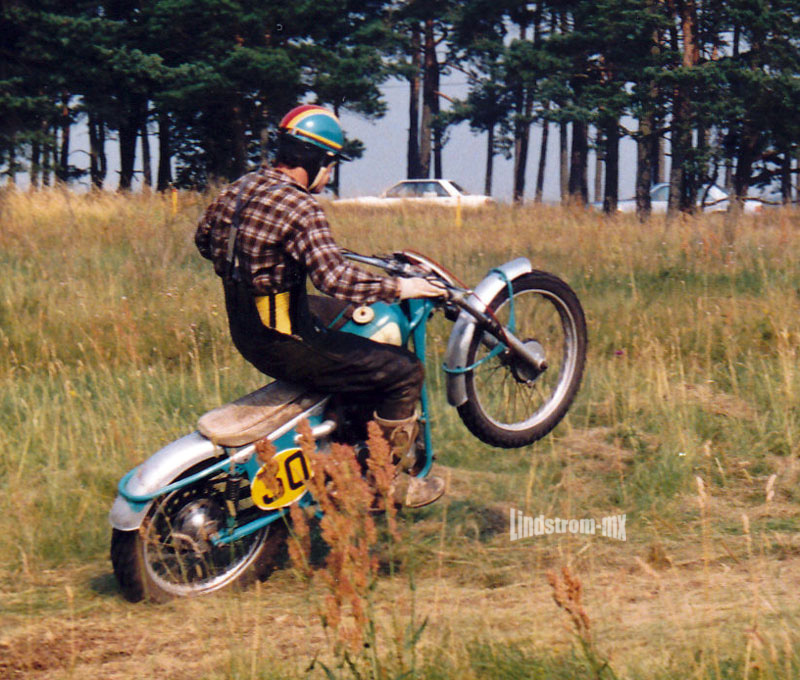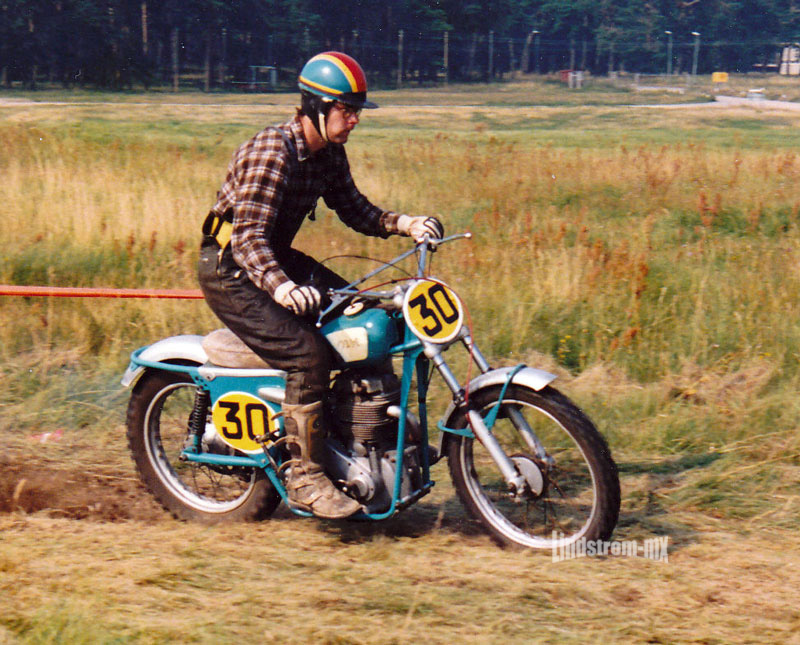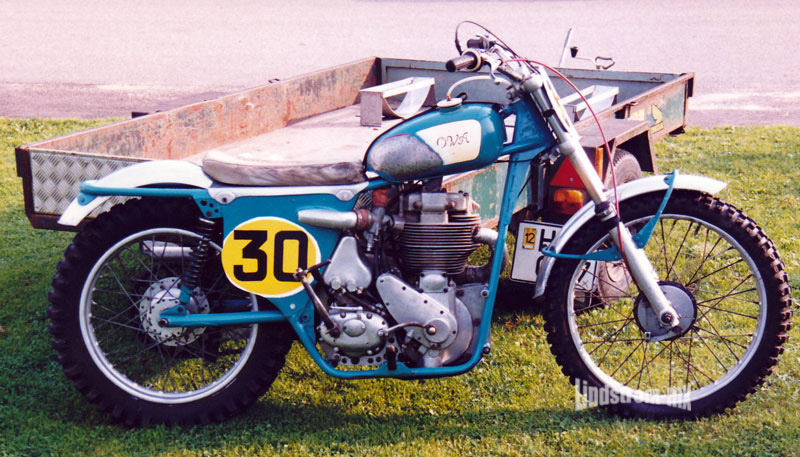 Karl-Erik Bonn OWA.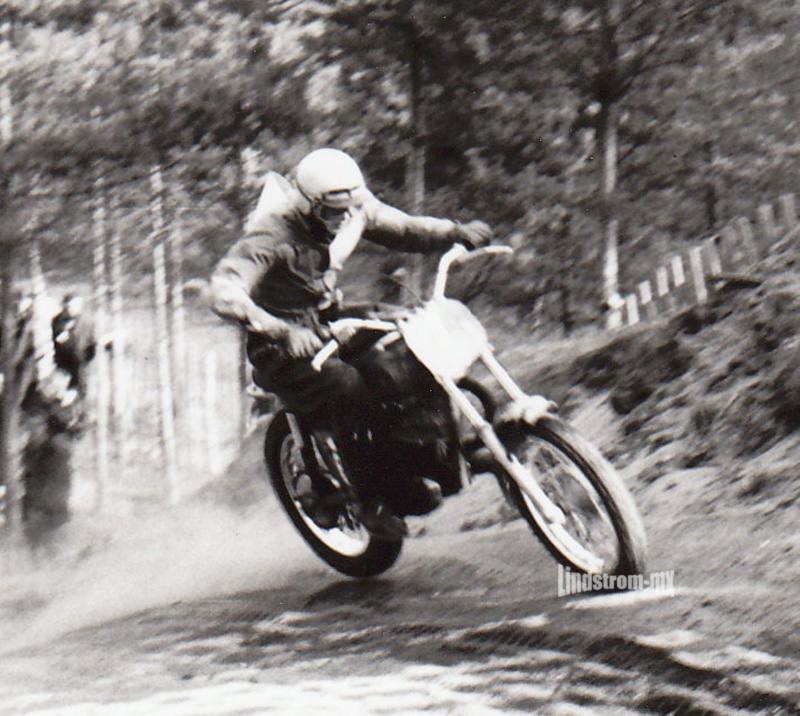 Hans Danielsson Sösdala MK OWA